May 5, 2022
How to start your YouTube gaming channel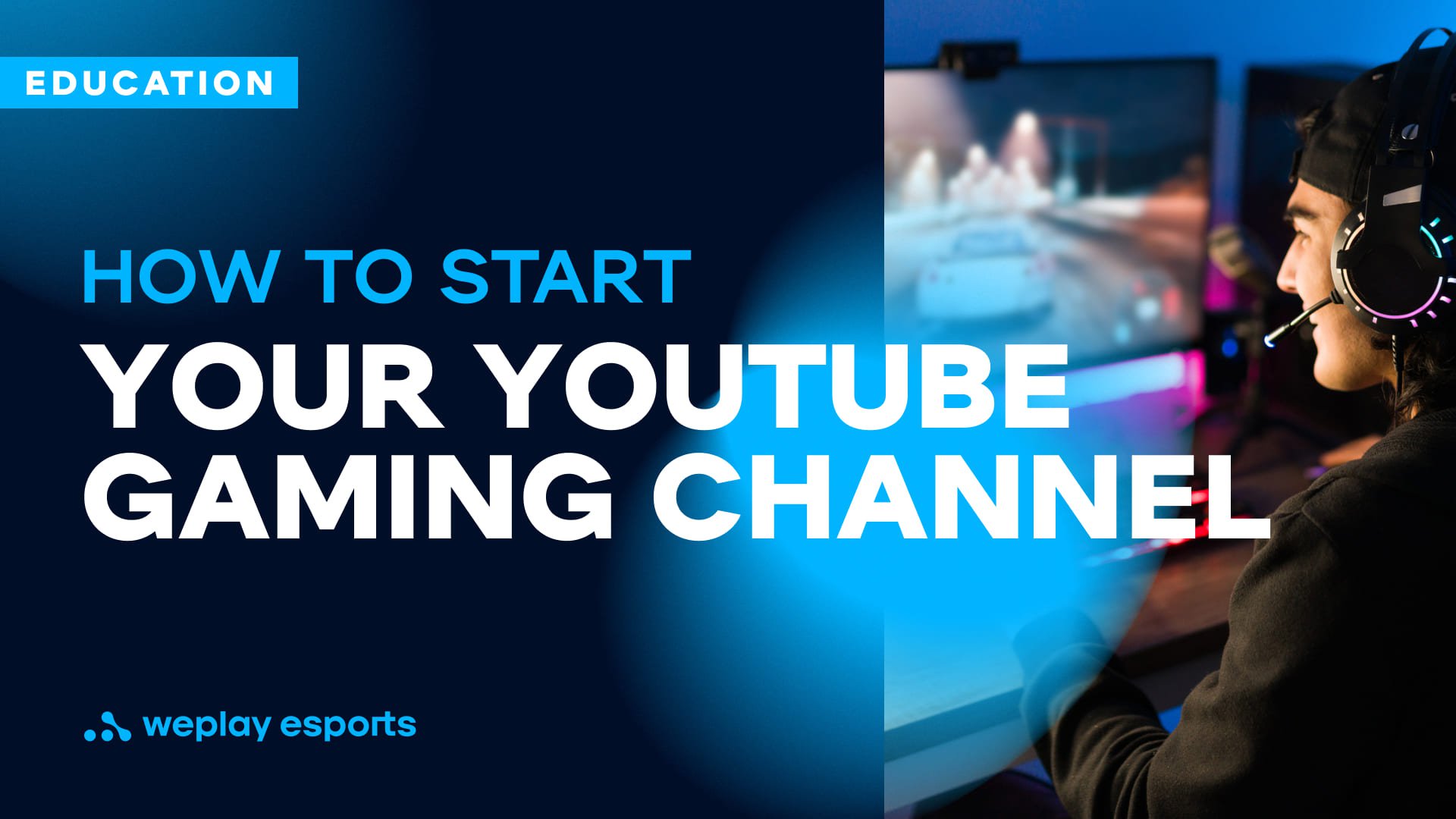 Did you check out a lot of streaming services before finally choosing YouTube? This article will tell you how to create content for your channel.
Live-streaming is a lucrative industry for everyone who wants to earn money off of their hobby. In fact, amateur content makers have enough resources, service platforms, and other stuff to start running their own channels. However, one thing to note is that creating gaming content requires some knowledge and out-of-the-box skills.
Suppose you have already read about the platforms in the article Live streaming apps that pay you and choose to move forward with the YouTube Gaming service. Now what? How do you create your own YouTube channel? Where to start? This guide will help aspiring streamers.
What is YouTube Gaming?
YouTube Gaming is an app for gamers, esports fans, and streamers that launched in 2015. The platform is easy to use, allows multiple monetization options, and is free to start. YouTube Gaming is part of the YouTube platform. That is, using a YouTube account or logging in via a Google account, a streamer gets access to all the built-in tools. You can find more information about the platform in the article The Most Popular Game Streaming Sites.
How to stream gaming on YouTube
Your Google account is linked to your YouTube account. Therefore, you can sign in and click on the Upload icon to get started. Next, you will need to go through account verification and provide personal details such as your country, phone number, and so on. You must wait 24 hours for your account to get verified. Then, you can go live at any time.
Becoming a video blogger or streamer seems easy, like anyone who has a laptop or PC, Internet, and a headset can do it. However, before you proceed to YouTube settings, think about your content and how you want to monetize it.
Personalized content and ads that help make money
Please read the YouTube guidelines before uploading videos to your channel. Protecting against spam, fraud, and abuse, YouTube moderators review uploaded content and remove it if it violates the community's rules. Note that by registering, you allow the platform to use cookies and data. It helps deliver and maintain services, like tracking outages and protecting against spam, etc.
Decide on the style of content you want to run. Depending on your gaming skills, you can choose walkthroughs, let's play, or live-streaming styles. Actually, you aren't limited to just one genre, game, or style.
Walkthrough
If you like strategy genre, and you know how to work through hard-won quests, this could be your vocation. Stream your game progress and share helpful insights, so newcomers can take advantage of your experience.
Let's play
While many bloggers join YouTube Gaming to showcase their skills, others attract tens of millions of viewers using only their charisma. They can tell stories, make jokes, and play games, of course, to pique the audience's interest.
Reviews
For those who do not like to play the same game over and over again, reviews are the most suitable genre. In fact, your videos can help gamers understand what else to play. In the future, game developers will come to you and ask for your review. However, fans value the honest feedback that you are supposed to provide.
Live streaming
In fact, your live stream can include any of the genres described above. Fans like live broadcasts for genuine, unedited content and the ability to interact with the streamers. Streaming works well for confident and friendly personalities. However, do not confuse live broadcasts with WePlay Holding esports tournaments broadcasts. While WePlay AniMajor's goal was to cover the competition between the best of the best teams, your goal is to connect with the audience.
No matter what genre you choose, success doesn't come overnight. When the number of your subscribers exceeds 1,000, and the videos start collecting several thousand views, you will start earning money via AdSense. To achieve this first milestone, measure audience engagement and site statistics to understand what your community would like to watch. Streamers who know their audience's ins and outs can create the most spot-on personalized or generic ads.
YouTube can deliver and measure the effectiveness of ads, and you as the channel owner need to look at the statistics and compare results every month. You can control the generic ads depending on your settings. As your channel grows in popularity, you will sign contracts with sponsors and promote their products. The price of such integrations depends on many factors. Someone makes a living using their YouTube gaming channel, someone only covers the costs of developing content.
YouTube can help you promote your account. The more fans watch content similar to yours through the platform, the more likely your channel will be recommended. Personalized content and ads include things like more relevant results and recommendations, a personalized YouTube homepage, and ads tailored to the viewer's interests.
Engaging YouTube gamers you need to follow now
To become the best, you need to learn from the best. Look at how other creators work to improve the quality of their streams, which software and stream technology they use, and listen to the advice they may share with newcomers.
Vegetta777
Samuel de Luque Batuecas, aka Vegetta777, is one of Spain's most popular and influential streamers. In terms of creativity, his videos are second to none. Samuel comes up with different stories, describes game characters as individuals, and arranges virtual journeys where he invites loyal fans. Watching his streams is like listening to an exciting story with unexpected plot twists.
Valkyrae
Rachell "Valkyrae" Hofstetter has been building her community for years. She started out as a streamer on Twitch but signed an exclusive partnership with YouTube. Now she has over 3.5 million subscribers. Rachel likes to have a good laugh and to joke, creating uncanny gaming content and playing Fortnite and other games. Valkyrae insists that people don't quit their jobs to become streamers, despite her success.
TimtheTatman
Timothy John "TimtheTatman" Betar runs funny and inspiring streams. He works on various games like Fortnite, Overwatch, or World of Warcraft. Besides YouTube, Timothy is popular on other platforms too. The streamer also raises money on charity streams to support both organizations and individuals.
An essential part of streaming is that you may or may not be successful. Looking at the life stories of famous streamers, many fans want to repeat their path. However, not everyone can gain the same level of popularity, and streaming may not be their life's work, but their skills such as content creation, target audience analysis, and public speaking skills may come in handy in the future.