Nov. 9, 2020
Why You Need to Attend Trade Events and How to Get the Most out of Them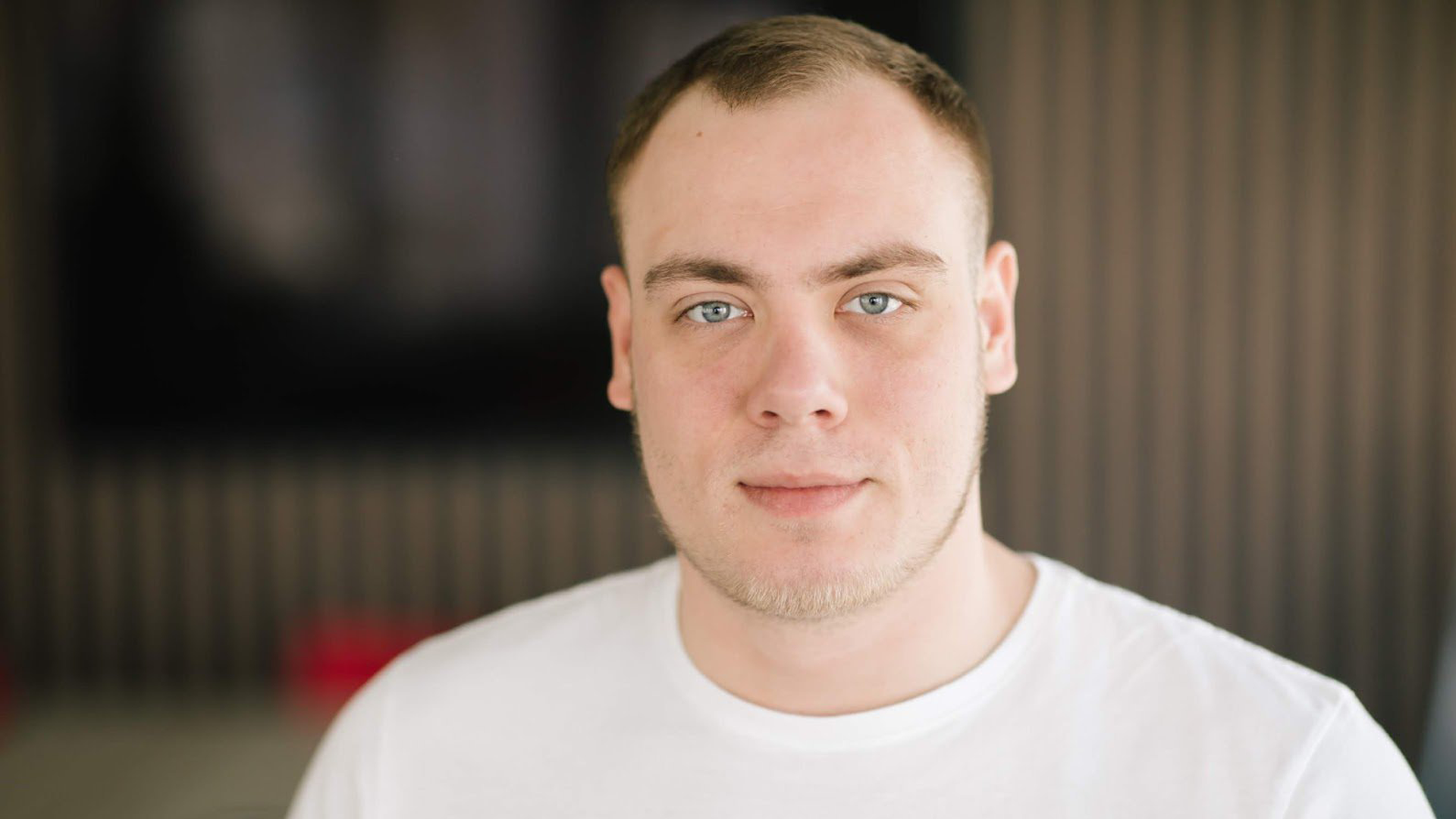 Most people you meet there are your colleagues who might have unusual solutions to your problems.
The gaming industry has a lot of entertainment options. From live broadcasts to video games themselves, the possibilities are almost endless. Due to video games' virtual nature, it's often optimal to ally entertainment with marketing; like a dance, those two concepts can fulfill each other's purposes, creating a win-win situation. Gaming trade shows are an example of entertainment, branding, and marketing combined that the video game market makes possible.
Gaming trade shows: big conferences
If you are a gamer or are in any way related to the gaming community, you have probably heard of E3 (Electronic Entertainment Expo, the famous conference held in Los Angeles, USA, and organized by the Entertainment Software Association — ESA), the biggest gaming conference in the world. Every game developer wants a chance in this exhibition since it's watched by thousands of people across the world. In the United States, there are many other famous conferences: BlizzCon (Anaheim, CA), IGN Convention (Los Angeles), PAX (all across the USA and with branches nearly everywhere), and others, from New York to Las Vegas. Outside of North America, Gamescom, held in Germany, is worth mentioning: it's often called the "European E3". Navigating through this type of endemic marketing can be challenging, but it's absolutely necessary. Around the world, every continent has a list of big trade shows of its own, and applying as a participant of a conference can be scary. But trade shows often welcome niche video game content, making it possible for small publishers to launch their newly developed games and reach an audience — there's room for manufacturers and game studios of all shapes and sizes.
Think of trade shows as an investment opportunity: you need credentials and your space — that has its cost, — but in return, you get the opportunity to improve your branding, connect to more people and make yourself known in the industry.
The original post at AIN.ua is available here.
WePlay Esports Business Development Lead Valentyn Shevchenko talks about the benefits of trade events for a company and uses Gamescom 2019 as an example.
Gamescom 2019 is a game and interactive entertainment fair which took place in Cologne, Germany, between August 20 and August 24. Shevchenko explains why companies should attend trade events and how to get the most out of them.
Trade events help to build a reputation for your company
I used to work in the television industry and regularly attended MIPTV — a trade show which takes place in Cannes, France. The industry participants have been traveling there to meet with each other and learn something new for many years now. Quite seldom would someone go to the event with the express purpose of closing a deal or accomplishing another specific task.
A trade event is more of an excuse to get together, meet new people, put faces to some names, and learn from fellow industry professionals. Most people you meet there are your peers who might have unusual solutions to your problems.
Attending a trade show fulfills two objectives:
A. Meeting new people.
B. Talking face to face with people you have only exchanged emails with.
Nowadays, people tend to neglect face-to-face communication (F2F). Yet, it's a powerful tool that allows you not only to make an impression on someone but also to establish basic human contact. I find this to be one of the most substantial advantages of trade shows. F2F lets you understand what kind of person you are talking to and what he or she is interested in.
It's easy to find someone's contact on LinkedIn or Twitter and start a conversation. You could even check the person's profile pictures and scroll through the feed to try and learn their interests. But even in that case, you won't have a comprehensive and reliable image of who you are dealing with. The same thing happens the other way around — your image is vague to the person you are talking to.
Imagine you've been exchanging emails with your counterpart from another company for a year. In your head, that person is a strict lady who writes "Hello" instead of "Hi" and often disagrees with your proposals. When you finally meet the real person, you realize that the initially conjured image was utterly wrong. A 20-minute conversation about business and the following 10-minute exchange about something else (common hobbies, a funny stand nearby, a local tradition, etc.) fills both of you with positive emotions. Subsequent email communication between you will become much more fruitful and satisfying.
The Gamescom 2019 experience
Gamescom is a classic trade event where businesses show off their new products and industry specialists have a great time with each other. People tend to be less serious and discuss whatever they like.
The WePlay Esports team was aiming to find new potential partners there and to meet representatives of the gaming market. We were provided with a comfortable space equipped with a big TV screen (playing our showreel on repeat) and seats inviting conversation.
I loved the way representatives of a certain country were located close together. For example, if I knew that a certain game was made by a Swedish developer, I could go to the reception desk and ask where the Swedish zone was located. The premises had a lot of such zones, ranging from countries that are big on gaming, such as China & Japan, to states less known for their video games, like Malta.
Every big company was holding raffles at their stands. People could just come after 5 pm, play some games and win a prize. For me, one of the biggest highlights of the event was an immense line for the FIFA 2020 stand. I will also not forget retro consoles, reminiscent of the Sega Mega Drive times. The stand had huge gamepads with buttons half my size!
Find a way to be noticed
Most of the time it's straightforward — find the person you are interested in and introduce yourself.
When I saw someone I wanted to talk to I just approached them and said, "Hi, my name is Valentyn Shevchenko, I represent a tournament organizer and esportainment company called WePlay Esports. Are you available for a brief conversation?" Since everyone is in networking mode, there is nothing unusual about such a simplistic approach.
You aren't necessarily able to directly talk to everyone. Prominent company representatives (those who are slow to respond via social media and emails) could be unavailable even if they are physically present in the building. At their stands, young front desk clerks will politely refuse to set up an appointment because you had to have a previous reservation. You try to drag them into a conversation, ask how those reservations are set, but you just get stonewalled ("simply no way to help you, we're sorry").
The only solution is to leave something behind which could prompt contact in the future. You could give the clerk your business card (a long shot, but better than nothing) but there are ways to be better equipped for this scenario.
Shortly before the trip, I received a set of WePlay Esports branded flash drives where I recorded our presentations, showreel, and other promotional materials. While a business card would most likely get lost, a branded flash drive had the potential to spark interest in a person who gets it along with a pile of paper.
Some company representatives got excited by our idea with flash drives, and we have been discussing plans for possible collaboration with them.
Tips for people visiting a trade event for the first time
When you've just entered the event premises for the first time, don't just rush to meet new people. Get a feel of the place, walk from one side of the building to another, take a good look at the stands and people, make a mental note of the primary zones.
You'll be walking a lot — make sure to wear comfortable shoes.
Don't hesitate. It's almost always better to initiate contact than to have regrets afterwards. Let's say you see a representative of a company you are interested in; you are carrying a business card, your company presentation, and other promotional materials. Don't miss your chance; come up to them and start talking. "Hi, I like your stand. Can you tell me more about your company?" Your task is to start a conversation at any reasonable cost.
Don't limit who you talk with to only certain people or types of companies. Look around, approach various stands. If you meet a supplier, a service provider, or other industry players, nothing should get in the way of your approaching them, talking to their employees, and trading contacts. You never know what turns your business may take a year from now and what kind of people you will need to get in touch with.
Making the most of trade shows is one of the efficient ways to achieve success
Due to how game-related trade shows are spread throughout the globe, finding one nearby should not be much of a challenge; even if it is, online participation has become natural after the COVID-19 pandemics. Therefore, there is no excuse to not try to be a part of it!
That being said, getting the navigation through those trade shows right is still very important. Remember that everyone is trying to do the same thing as you, and despite the competition, people can — and should — help each other. This means that collaboration is key!
Use the tips above to make sure you are doing your best during these events. They're numerous but still limited, and this experience can help both you and your company grow!