Nov. 19, 2020
What is Dota 2?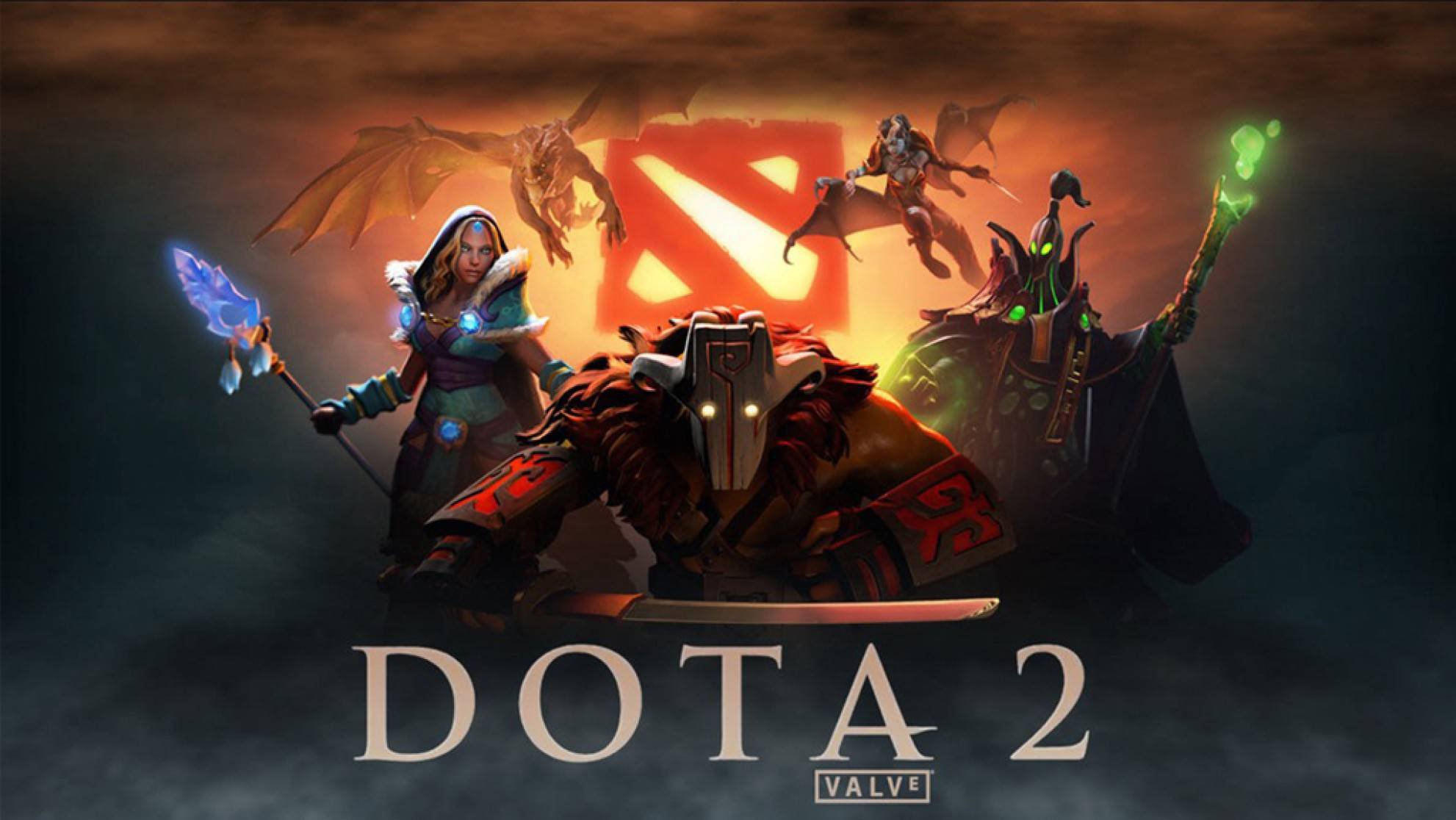 And can you activate your brand through it?
Dota (Defense of the Ancients) is an action strategy game made from a Warcraft III MOD which was incredibly successful in the 2000's, basically creating the concept of games alike and founding a market niche. Its continuation, Dota 2, is one of the most popular Multiplayer Online Battle Arena (MOBA) games, counting with richly designed graphics, complex but intuitive gameplay, cosmetic in-game purchases, while being free to play and having a lot of useful resources pre-built, such as different ways of playing and a voice chat.
Even though it was released in 2013, Dota 2 is still incredibly popular these days. It has gone beyond a game and became a full-fledged esports title with millions of players and fans around the world and hundreds of thousands of concurrent players on Steam every month. People watch live broadcasts at home and in sports bars. Offline tournaments pack entire stadiums, and tournament prize funds reach tens of millions of dollars.
Different from other games in the same genre, such as League of Legends and Heroes of the Storm, Dota 2 has a very responsive built-in replay/spectator system, which makes it easier to keep track of broadcasts and general competitive content. The goal of that spectator mode is to enhance the viewer numbers and experience, by engaging players that aren't on broadcasting platforms such as Twitch.tv. The game client has many features, such as a way to create your own mod of the game or play in community-created ones. Those features have already led to the release of totally new competitive games, such as Auto Chess.
Dota 2 is played with two teams, each composed by five players. Each participant chooses one of the (currently) 119 characters available in the game, which is commonly referred to as the "hero pool". All of them differ in their stats, skills, and role on the team. For example, there are characters who can tank the bulk of damage during a fight, there are those who can deal with as much damage as possible, and there are support characters who contribute to various aspects of the team.
The game's objective is to defeat opponents by destroying the main building on their base. It's not that easy to do because each of the three passages to the base is guarded by three defensive towers. The key to victory is the correct selection of characters, artifacts, tactics, strategy, and tempo.
Who plays and watches Dota 2 broadcasts?
The audience is different in each region but Dota 2 players and fans are mostly aged under 35. If we talk about the USA, Dota 2 is played by a more adult audience there. In the CIS and the European countries, the audience is on average 5 years younger: if in the USA, the audience is aged between 28 and 32, in Europe and the CIS the fans are 23–28 years old. In Asia, people of all ages play Dota 2. About 20% of the total game audience are women.
The entire Dota 2 audience is socially active and solvent young people. They are interested in attending offline championships, buying merchandise. Dota 2 fans are also no strangers to other ordinary joys of life like parties, movies, TV series, and books.
Valve's big hit has managed to keep gamers of different ages engaged; many people play the game since Warcraft III, and most of the active players do it every day, being currently the most played game on the multi-platform its placed: Steam.
The Dota 2 "matchmaking" system is one of its biggest triumphs: The game searches for players with fairly the same skill level. Since it's a team game, it's particularly important that you face people with more or less the same level of skill; a much better player will disrupt the gaming experience for everyone, so the team matchmaking is fairly well done. That contributes to the game's acceptance among PC gamers; even people who never played Dota in their lives can have a decent start with a good tutorial and fair matches.
A blast from the past: From Defense of the Ancients to the current Dota 2
Older audiences (28–35) are very present in the Dota Pro Circuit
The Dota Pro Circuit, one of the most important competitive esports tournament formats, unites both new players interested in the changes Dota 2 brings and older audiences feeling nostalgia and desire to play. Valve Corporation has managed to merge the original Dota voice lines and heroes with newly introduced content. It became really challenging to define what Dota 2 is, such is the mixture of feelings that a rewarding, interesting gameplay with new and different heroes and collectibles brings. It's worth mentioning that every new hero released is free to play, which makes each new content release more and more engaging. Its player base, therefore, is widely diverse, and Dota 2 is able to reach everyone — from younger people to highly experienced PC gamers.
Dota 2 is also generally considered by the reviewers a more complex game than League of Legends, its principal competitor. There are many differences between them, more than just game-specific designs. While League of Legends usually targets less experienced players due to things like its graphic styles and game itemization (something very important in MOBAs) — with huge success, the truth being said — Dota 2 aims to have a more mature player base, which means they're more responsive to advertising and brand activations in general.
Brand activations through Dota 2 tend to follow that general concept. Associating a company with the game, the audience expects it to be flexible,
interested in updating but retaining a distinct identity, just like Dota does. Dota 2 has a slightly darker atmosphere than its competitors, targeting exactly those old-school gamers but not forgetting the new generations.
The game's availability through Steam makes Dota 2 an easy download with a very customizable gaming experience and an easy-to-access platform. To download the PC exclusive, all you need is a Steam account. That makes it easier to play with friends and to have access to Dota 2 even if you prefer mostly single-player or offline games.
How popular is Dota 2 around the world?
You can understand how popular Dota 2 is just by looking at the statistics. The impressive viewer, active player, and cosmic prize pool numbers can make any skeptic jaws drop. Some important stats are as follows.
The peak number of Dota 2 players reached 1,291,328. In August 2019, the peak was 826,690*.
During its existence, the game client has been downloaded more than 164,647,000 times!
The audience of Dota 2 tournaments ranges from tens to hundreds of thousands, and in some cases to millions of spectators. For example, at The International, one of the most notorious Dota 2 tournaments, the number of spectators peaked at 925,375 in 2017, 1,205,979 in 2018, and hit an all-time high in 2019 by reaching 1,958,497! (*According to Esports Charts, excluding data from Chinese platforms).
The COVID-19 pandemic postponed Dota 2 major The International 2020 to 2021. While this is generally a bad thing, it further increased the hype around the tournament, since more and more people expect the tournament to be a huge production. Dota 2 (and other Multiplayer Online Battle Arena) tier-1 tournaments are usually megaproductions, reaching people all around the world.
Valve Corporation admittedly cares about grassroots, therefore the game's professional player base is renewing constantly. That's why it's still fun to watch a Dota 2 tournament after all these years: we get to see new faces and judge their skills.
As for the prize funds in Dota 2 tournaments, it is important to note that they are among the largest in the history of esports. Dota 2 created an enhanced prize model that added revenue from in-game sales to provide higher money prizes to professional players. Reaching its peak in 2019's The International (over 30 million dollars were awarded that year), it has generated a lot of interest among gamers.
Popular teams come from everywhere — from China to the US — and those teams also help in engaging Dota 2 audiences. Natus Vincere (Na'Vi), a very popular Ukrainian esports organization, has currently 1.2M subscribers to their YouTube channel dedicated to Dota 2. Therefore, one of the ways of branding through Dota 2 is creating a bond with fans' favorite teams and tournament organizers as well.
Can a brand be activated through Dota 2?
Sure! Any brand interested in interacting with this audience in the moments where it is the most involved emotionally has the opportunity to be integrated into Dota 2 tournaments. In addition, the audience of this esports title prefers native in-game integration and is loyal to brands seen in the game. You can find out more about tournament brand integrations here.
In-game integrations are different across esports titles and depend on the possibilities of the particular game. If you consider integration into a CS:GO map, it will be different from a Dota 2 combination. For example, CS:GO allows integrating the brand logo into the game graphics. Due to the different Dota 2 gameplay, its system doesn't allow integration into the map or symbols to be shown during a match. However, the client, for instance, can be a target to show trademarks and features to.
That being said, it opens other opportunities. Unlike CS:GO, all Dota 2 characters have their own background. It allows to create a variety of SFM commercials, seamlessly blending the brand or its product into the character's history.
Using Dota 2 to activate or promote your company effectively puts you in touch with one of the most widely played games in history, with a solid game publisher and a very established platform to play it through (Steam). It is a very complete strategy game, with players all around the world and spectators eager to virtually join these players in their games. All the positive feedback about marketing through this big hit by Valve defines what Dota 2 is to branding: a very good target, with a seemingly endless reach and new players joining every day, even though, or thanks to, the fact that it's been around for a long time.
Dota 2 by WePlay Esports
Dota 2 tournaments by WePlay Esports are characterized by their special drive and fascinating history. The recent WePlay! Reshuffle Madness is a great example. 18 European teams took part in the event; the prize fund was $50,000, and the studio was transformed into a fun beach resort with sun loungers and cocktails.
We don't just integrate brands into esports titles — we make shows that are remembered by viewers for a long time and attract maximum attention to a partner.
Do you want to add young fans of esports to your target audience? WePlay Esports will show your brand in the best light to millions of eyes.