July 23, 2021
Top Esports Earnings: who had the most profit in history?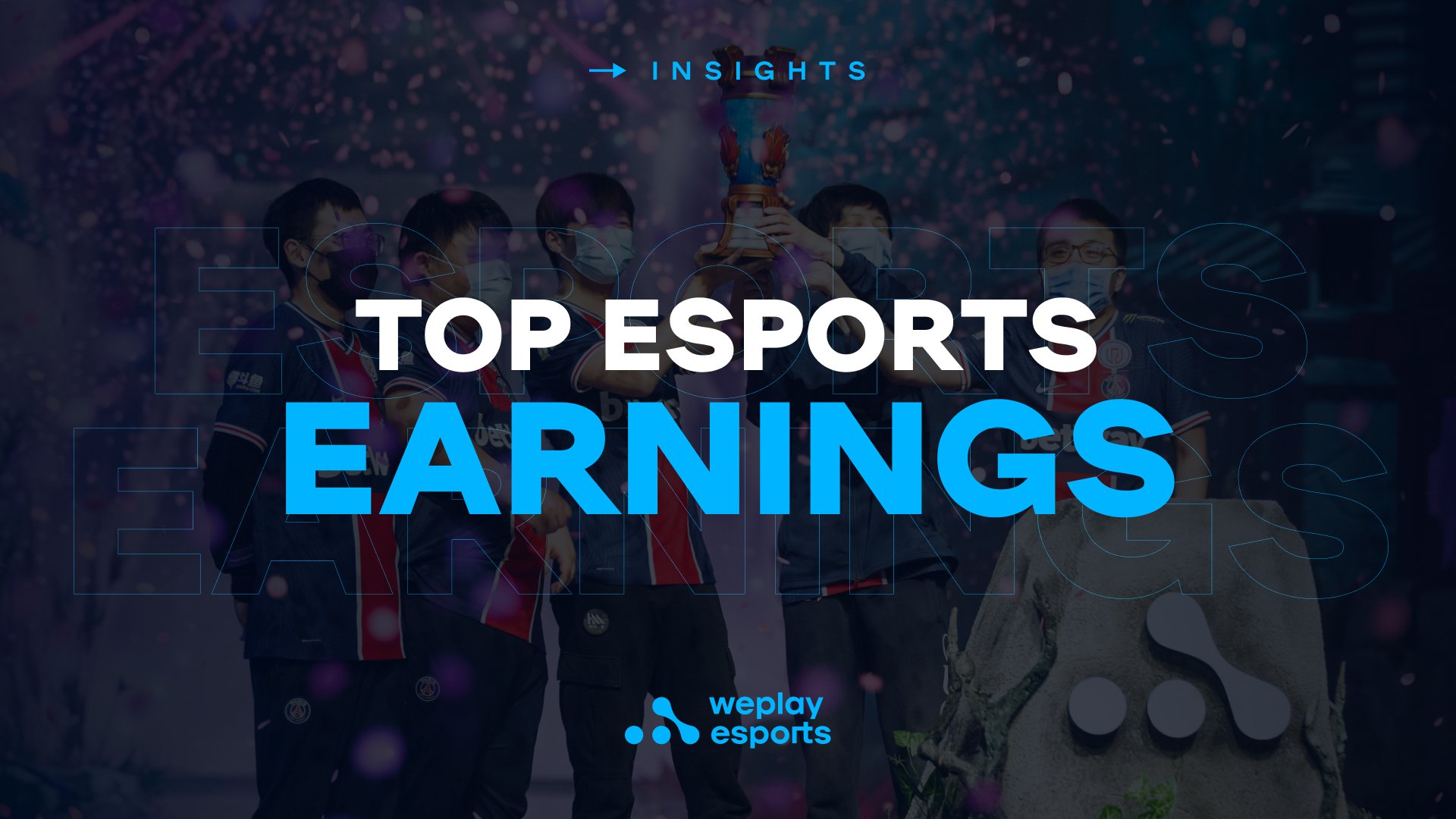 One of the most amazing things about popular, traditional sports is the amount of money backing the industry. A single professional player could earn millions of dollars. The same goes for esports.
Though the esports industry isn't quite mainstream when compared to traditional sports, there's a huge amount of money in the scene. Esports groups are winning impressive pools of money, events are offering larger and larger prizes, and the top players can even contend with some NFL stars when it comes to pay.
Top Esports Tournament Earnings
As esports has grown into a popular entertainment scene, the top esports groups can make impressive money. Esports groups became popular to help organize teams and give them the support to help make them the best players in their respective games. Their multi-game platforms end up pooling a lot of prize money at the end of the day.
The teams with the top total tournament earnings are:
Team Liquid- $36 million
OG- $34 million
Evil Geniuses $24 million
Fnatic $16 million
Virtus.pro $15 million
These esports groups have teams across the scene, from CS:GO, to LoL, to Super Smash Bros. It's no surprise they're able to compete so widely and rack up so many prize winnings (and sponsorship deals) like that.
Top Titles for Esports Pro Earnings
There are hundreds of esports tournaments each year, but only a few have the kind of prize pools that blow your mind. It's easy to understand that pros get the highest earnings from DOTA 2. The MOBA is the cash prize juggernaut of the esports scene with a record-breaking $34 million prize pool in 2019.
A handful of other titles can really pad the pockets of players, though. These include:
Fortnite World Cup $15.2 million
PGI.S Main Event $7 million
LoL World Championship $6.4 million
Honor of Kings World Championships $4.6 million
Call of Duty League Championship $4.6 million
PUBG Global Championship $4 million
Fortnite Fall Skirmish Series $4 million
Overwatch League $3.5 million
What Is The Highest Paying Esport?
The highest paying esport out there is DOTA 2. This game's largest event, The International, has prize pools in the tens of millions. This year, in 2021, they will break their own record for prize pools with a $40 million pot for first place.
Also, all the top 10 highest paid esports players are from DOTA 2. Considering the high-stakes prizes, it makes a lot of sense. However, it's still an impressive feat. Eventually, other games might have to start pushing up their own prize prices to compete.
How Much Do Top Esports Players Make?
The top esports players make millions of dollars. DOTA 2 events have so much prize money up for grabs that their top players make absurd amounts of cash. The top-earning esports player globally is N0tail, AKA Johan Sundstein, who earned nearly $7 million as a DOTA 2 pro.
The entire top ten list of paid players are all DOTA 2 players. Past that, it's not until the top 40s that a different kind of player breaks the list. The next highest non-DOTA earner is a Fortnite player named Aqua.
When it comes to the entire league, though, the average pro brings home $75k a year. So no, not all esports pros are rolling in ridiculous amounts of money like people think. It's just the best of the best that do.
However, there is a difference between high earners and the most paid. between training, different costs and expenditures, and the influence of sponsorships, the DOTA 2 players aren't the top gamers for overall pay.
Instead, the streamer crew are the real winners there.
How Much Do Top Gamers Make?
Once a gamer/esports player goes into streaming, video-making, or sponsorship deals, the game completely changes.
The top Twitch streamers are ex-pros and casual gamers who entertain their fans. People like Pewdiepie make even more money that any of the esports players ever could, earning $15 million all on his own, without having to put any of it back into an esports organization.
While esports players earn millions in a year from their events, streamers and YouTubers can make tens of millions.
Who is The Highest Paid Gamer?
When it comes to esports, the highest paid professional player is easily N0tail. This DOTA 2 player has fought long, hard tournament hours and won his team great success.
However, like mentioned before, the poor guy still has nothing on Twitch streamers.
The top-paid Twitch streamer and gamer is Ninja. This iconic Fortnite player earns at least $15 million in a year and has an even higher net worth. The hours he spends entertaining his fans have done him well and really proved the esports and gaming community's strength and money-power.