Nov. 8, 2023
Three Reasons to Use XR in Content Production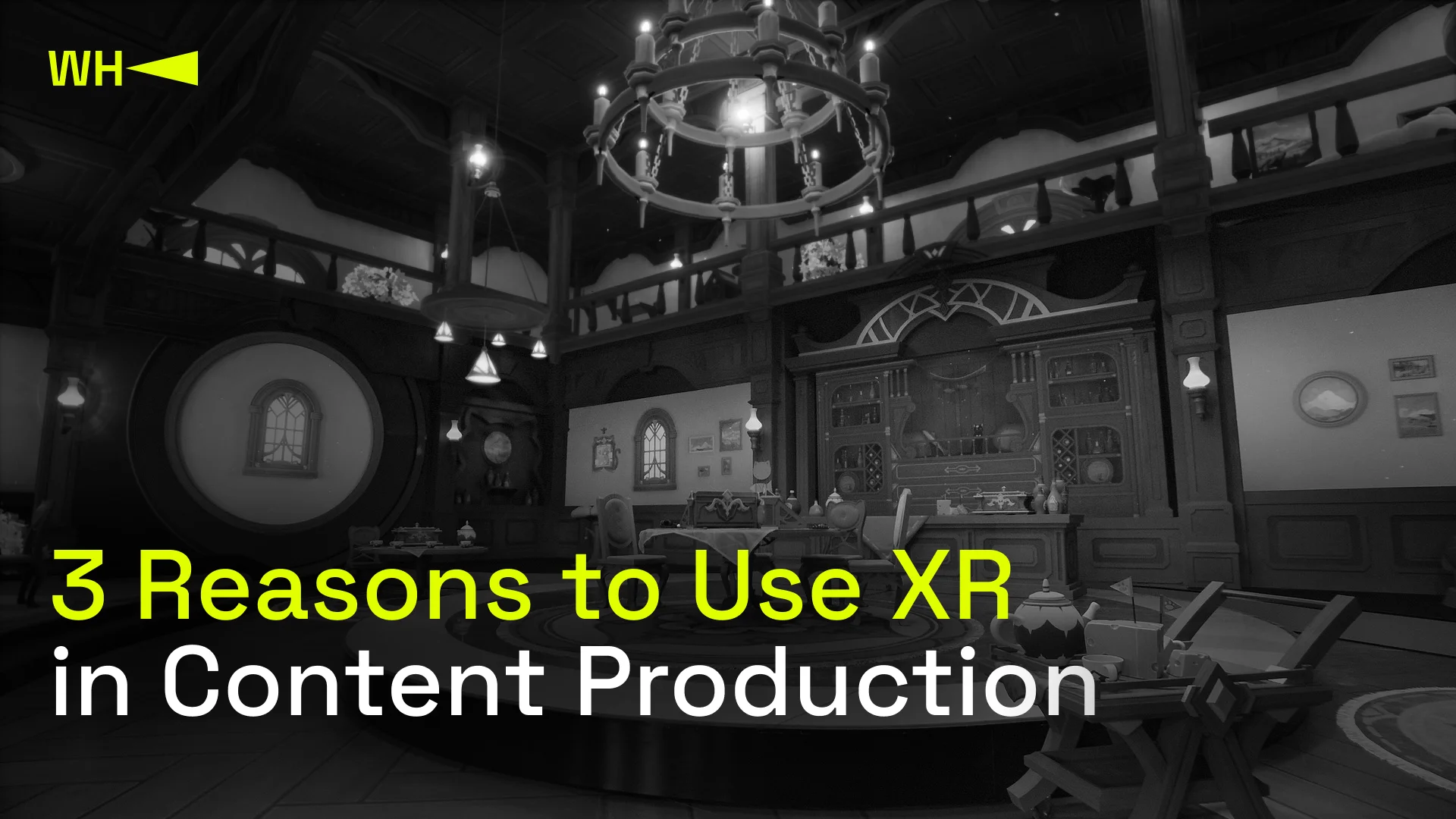 XR is a new way for people to interact with the digital world and each other. Innovative devices and software make it easier to blend the boundaries between the virtual and physical worlds and can, in principle, revolutionize the sphere of entertainment. XR technologies, including VR, AR, and MR, are no longer just nice-to-have tools but an integral component of the next-level content production process.
A thrilling viewer experience
Until now, classic sci-fi movies have been captivating viewers with brilliant storytelling, but everyone would agree that the limited visual effects used back then may seem pathetic to the cinephiles of today. Visual effects technology development accelerates with each passing year, delighting sophisticated viewers with the realism and tangibility of the results. Sure, XR is no substitute for a brilliant script, but it can enhance it, letting viewers step into the shoes of the characters, explore fictional universes, and interact with the story elements in a way that was previously unimaginable.
For One True Genshinologist and Astra Carnival: The Prince Cup Invitational, WePlay Studios' AR experts skillfully incorporated beloved characters from the popular video game Genshin Impact and the whole setting into the stage. This approach made the series of events look like a spin-off of the game. The team meticulously recreated every detail of the characters' appearance and game lore to capture its essence. The use of AR created an immersive experience that enchanted the audience, making them believe they had stepped into a magical world.
Unbounded production
Often, the best ideas run into technical limitations. The organizer may have to abandon their creative ideas if the site is not suitable or if it takes too much time to install the decorations. XR helps overcome all these difficulties and create any setting from scratch.
One of WePlay Studios' cases proved one more time that XR is a must-have tool. When working on the One Nation Under Love video for Tina Karol and Diane Warren, the production team encountered a problem that could have ruined the original idea. It was planned that filming with Diane would take place with the Statue of Liberty in New York in the background, but circumstances dictated that this idea be put aside.
Since the project time frame was quite strict, it was impossible to reschedule filming for another day, so XR specialists went the extra mile and, in just three days, created a virtual New York together with the famous monument from scratch.
Economically viable
One can argue endlessly about the cost-effectiveness of XR technologies. For example, the bill for the tech itself may be substantial. In addition, XR specialists are scarce as yet, so their services are also costly. However, if we talk about creating shows of great scale on an ongoing basis, XR can help cut the cost.
You will definitely reconsider your view of settings because, with XR, you can create almost any background. Instead of looking for a suitable location and transporting tons of decorations — rented or made to order —there, XR specialists will carry out your ideas using a computer and special equipment.

XR goes beyond just moderating special effects — it's changing the way we make content. It helps create digital words, props, and settings instead of looking for physical objects to project the desired image. The entertainment industry is shifting towards interactive content that engages users and brings them closer, even online. XR opens up the plot of your event, turning your viewers into active participants.

As XR evolves, WePlay Studios expands its expertise in this area, looking for bolder ways and ideas to implement innovative technologies. By introducing fictional characters onto the stage, creating virtual settings, and using digital props, XR specialists make each event memorable, unique, and suited to the specific goals of the clients.