Dec. 10, 2020
Overcoming the сrisis in esports: advice and forecast by Yura Lazebnikov and Oleg Krot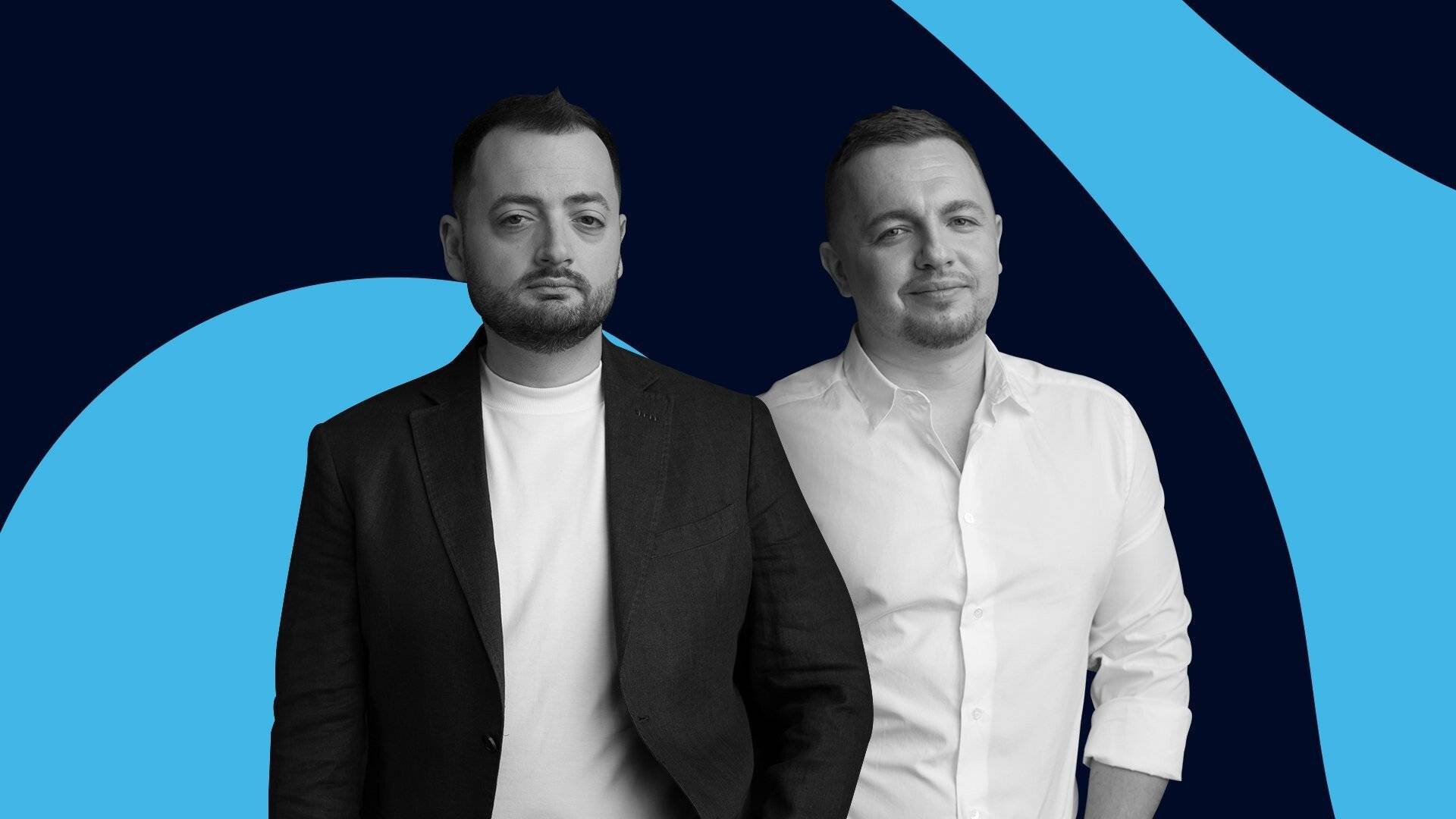 Sharing experience is the best thing you can do during a crisis.
How traditional sports faced the crisis
Coronavirus pandemic has moved every industry in the world. From traditional sports to big companies, everyone had to adapt in order to overcome Covid 19. If we make a timeline, esports also suffered a great blow; live events had to be postponed, big tournaments were cancelled, travel restrictions made harder for players to change teams... At a first glance, it appeared most of the gaming industry would suffer just as much as traditional sports. In the long term, however, companies from both industries made a turnaround and things are slowly being back to normal.
Well, if we take NBA of an example, they created an "isolated arena" where only pre-tested players and staff could enter. Those kind of sporting events became common around the world; no public, just cameras. While it did hurt the income from big sports leagues, teams and stakeholders, Covid 19 pandemic would virtually destroy them if this solution was not found. The income from advertising and media rights kept coming, even if in a small proportion (because the rights holders also suffered), and while struggling to pay their bills initially, the world managed to find a way.
Coronavirus, however, was restless. It started growing again, leading many countries to ensure a lockdown for the second time. In Soccer, invited national teams such as Australia and Qatar gave up competitions in 2021, fearing the outcome. Extremely watched tournaments like the Champion's Cup and Premier League had to adapt, change their rules, play at closed doors. That sums up the difference about traditional sports and video gaming: You have to be physically there. You may have no fans cheering, you may have arenas without access, but in order to play, you have to travel, to relocate... That was a direct advantage the esports industry had.
How esports dealt with COVID-19
Riot Games managed to find a way
The mentioned advantage was key for esports to continue its growth. Companies like Riot Games realized they could still keep their tournaments, as players could stay home; the companies would broadcast events without people on stage. The major event, though, was held quickly and in a brief moment when players could be together with minimal staff. It worked like a charm for the first half of the coronavirus pandemic: With esports events being held with security measures, the audience could still watch their favorite players. Sure it had some inconveniences, such as technical issues that companies had to deal with, but in general the experience was pretty much the same in regard to watchers.
Esports competitions historically adopted a business model that would bring players to the stage, to make interviews and get some fans cheering. That was not possible anymore, therefore marketing had to find a way to keep the audience engaged, even through they were not seeing personally. League of Legends and Fortnite, for instance, made it happen with digital shows, and in their way, the audience had access to the same exciting games.
If the second half of pandemics made everyone take a step back, esports world kept moving forward. As they were already adapted to what COVID-19 changed, they kept improving platforms and methods, bringing viewers with solid interaction and a lot of distance-made programs such as podcasts and video logs. The acceptance was good, and it's very possible that those kinds of shows are something we are taking with us even after COVID-19.
Playing video game became also a more popular hobby; gaming was already the fastest growing industry in the world, but with lockdowns and such, there was an opportunity to reach a number of people initially not interested. Aggressive marketing was the solution, but that was enough only to keep an even state; some games that would be released were postponed, and with all those calendar issues, it was hard to keep interest of the clients.
Of course, during the coronavirus pandemics, everyone tried to get back on the stage. League of Legends World Championship is an example; similar to NBA 2k and traditional sports, they created an isolated arena to play esports, and as marketing is related, it went very well. However, the pandemics struck back, leading many people to think this move lacked responsability. In all, it's heavily inaccurate to call it a failure, but those steps had to be withdrawn - esports tournaments had no reason to change the rules about social distancing, because of how gaming is made, and the competition could (and would) follow through the initial approach of the pandemic.
Uniting fans and engaging the audience
In the gaming industry, it was known for a fact that most audience was supposed to be home, even before the pandemic. Therefore, creating ways to engage the audience would not be much of a challenge. I mean, you could already be a subscriber of your favorite channel; what's different now?
Well, many video game related events had trouble to figure how they would keep happening. Activision Blizzard and their traditional BlizzCon had to be fully virtual, through a streaming platform. As an esports events, merchandise were sold, advertising was more direct, and there was a good chunk of income from this little convention.
In order to keep the fans tuned, in-game rewards program have improved in many cases. Following that, streaming platforms such as Twitch would also enhance their benefits, creating different rewards to tune in to esports. The general thinking of "people are home, we can reach more viewers" was enough for just a brief moment: "how to keep these viewers out of boredom" quickly became the goal for most media managers. For instance, the Overwatch League already had those kind of "drops" when watching the games; it became more and more challenging to create something even better.
Esports also had to give the example. By strictly following social distance rules, wearing masks and promoting hygiene habits, industry found a way to bond with the community; while in traditional sports it's near impossible to keep those habits everytime, in esports people tried the maximum. As already said, many major events, such as the ESL Rio (one of the most important Counter Strike shows in the world) had to be postponed, and that kind of "disappointment" also led to important marketing decisions. It became clear that, in the long term, people would have to be even more engaged in order to make an esports event interesting after those issues. All of those topics let to different marketing approaches, and as sports fans are being compelled to adapt, esports fans are also on their way.
Does crisis equals to more opportunities?
Besides the fact that coronavirus pandemic was one of the worst crisis in the mankind history, many people try to keep the optimism. Data shows that solutions applied to contain the pandemics will not go into the void; as a result, different marketing strategies we've seen through those dire times are here to stay.
In a more personal level, one of the possible outcomes is people keeping the hygiene habits they did not pay attention before. That sort of outcome reminds us of ways to minimize the devastating effects from coronavirus pandemic. Friendly reminder to wash your hands!
As about business, sports have created a series of protocols and some sports even changed their rules slightly (soccer, for instance, allows 5 substitutions instead of 3). Gaming has also adopted a new mentality, and by extension, esports improved. In a sense, it's not wrong to say that pandemics changed the course of many industries and mankind itself, and as per its current relevancy, esports was changed as well.
WePlay! Esports is created with this improvement mentality. Trying to keep things optimistic and to use everything we've learned to do something better. This mindset led WePlay Holding to create a revolution through the fans of the gaming world, purposing a next-level experience, leading to a different content creation.
What does WePlay Holding believe
WePlay Holding strongly believe in gaming without borders. Every content showed on the website, from each of the articles to each broadcast, the goal is to help the fans to have access to something better and to remind neither sports nor esports are dead. We believe humanity has the ability to improve through crises, and as a result, we want to share experiences with the gaming community; we do not want to let our growing knowledge to get into the void, and we are collecting data from leagues around the world in order to make our content the best possible. We believe in sticking together through distance, and when all is said and done, we can be with each other both virtually and physically.
The interview below summarizes our thoughts overcoming the crisis.
Sharing experience is the best thing you can do during a crisis.
That is what our founders, Yura Lazebnikov and Oleg Krot, thought, and so they took part in PM GO 5.0 Briefing — a public discussion held in April by Parimatch Tech. They spoke about the lessons from the crisis in esports, global dependence, and when the stands will be full again.
"Turtle strategy", or what is going on in esports during the crisis
The lockdown has shocked the world deeply, and now everybody follows the so-called "turtle strategy", which means hiding in their shell and waiting for an opportunity to poke their head out some time later. It is reasonable to start adapting to the situation; to make some momentary conclusions about how to operate in the world with the pandemic.
The likelihood of games with full stands being allowed any time soon is a low percentage. That is why, in the next six months, WePlay! Esports will follow two scenarios: pure online or a sort of online that will enable holding in-studio LAN events or events without the audience in attendance. Our team is prepared to instantly switch between these two scenarios. As soon as it becomes possible to bring in talents and teams to hold LAN events, we can launch a tournament with the new format within days.
Crises are like peas in a pot
Before the coronavirus crisis, esports had already survived multiple challenges. And though each crisis has its specifics, their signs are the same: dropping purchasing power, slowing down business processes, and shrinking budgets. And the lesson to learn from any crisis is the same: you must be flexible, you must have a plan B, and C, and D, and so on as far as Z.
A trusted team will keep your head above the water. Workload always increases in the time of hardship, and the winners are companies with a strong team of managers and regional leads. Do not try to complete all processes on your own. If you have been able to diversify management, your markets, and customers, you have learned the lessons of the previous crises and have done your homework.
Basically, you need to always be prepared for an instant change in the market, even when there is no crisis. This is the key to success.
Flexibility is the soul of success
No business should be focused on a single region and dependent on success in this region. That is why WePlay Holding now operates in North America, South America, Europe, CIS countries, and China. And presently, while the regions are overcoming the crisis using different methods, WePlay! Esports focus their efforts on the most relevant locations. Our strategy for 2021 envisaged that the next year would be all about China, South East Asia, Pacific countries, and Australia. We are now speeding those plans up.
Many companies, probably many countries, will not be able to adapt quickly; they will not have sufficient reserves to recover fast to stimulate purchasing power. However, many experienced players, including WePlay Holding, use the situation to take a brighter look. We have prepared by diversifying our businesses, recruiting regional leads, and getting ready for any development.