Dec. 7, 2020
Own font vs. license — what is better? Interview with Ivan Rogovchenko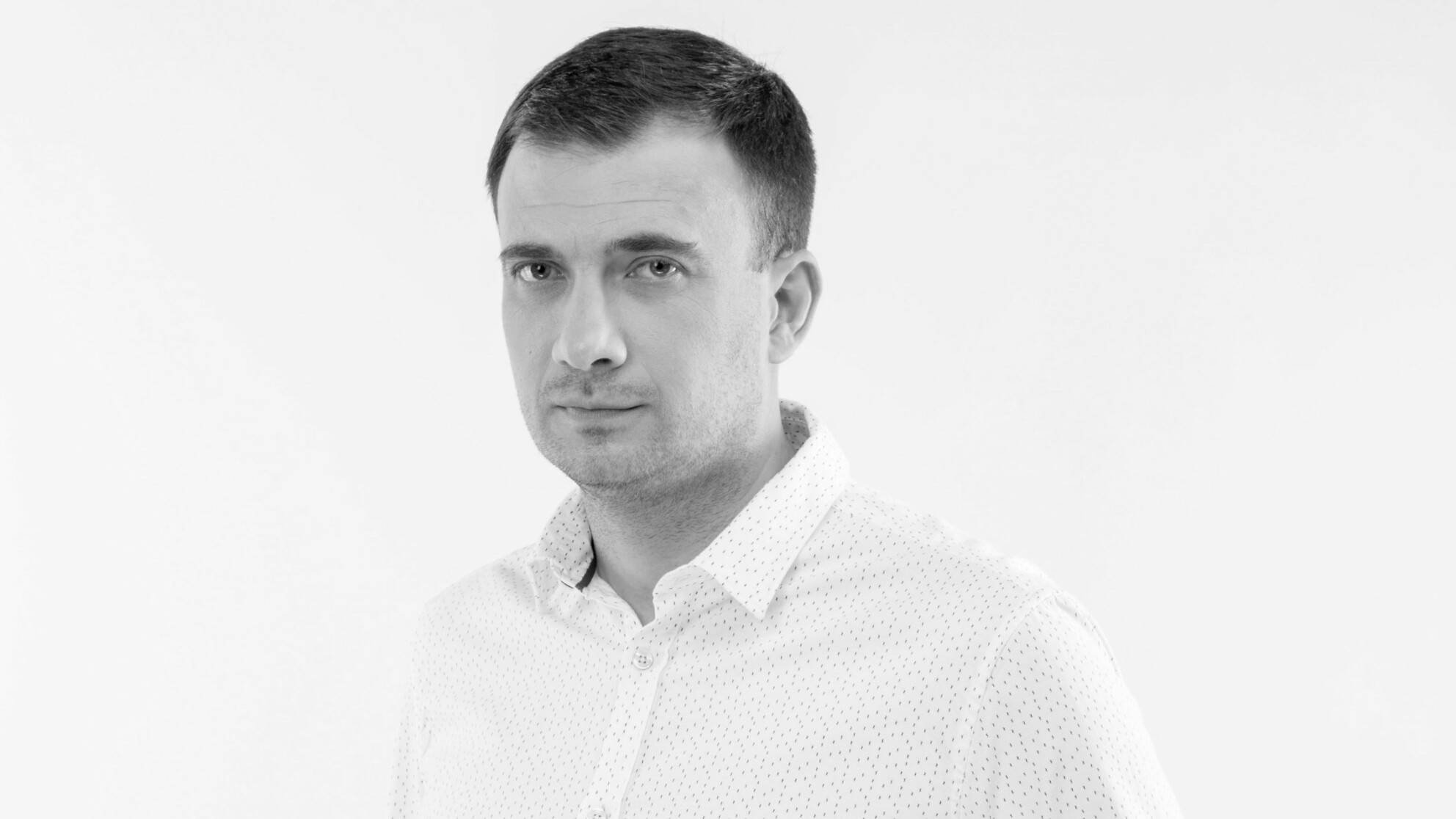 Own font helps to unify company communications and cut license fees.
Can you create your own font?
Short and direct: YES! The font creation process can be helped by a few design processes. A new font can come from your handwriting: that's right, your own calligraphy can become the inspiration for font widely known in the world.
Typography is considered one of the most important sectors in marketing; it provides the idea of uniqueness, quality, care. Therefore, type design is a growing area, with people trying to evade from the common ground and creating their own font. Serif fonts are most popular for international regulation purposes, but in marketing you need something that calls for attention, and thus creating a font that's not everyday's sans serif can be very profitable and important. Also, having a license for a customized font is also an interesting idea, but Ivan Rogovchenko will explain in a later interview what is his choice regarding that matter. Creating your own font may be free, depending on the interface of your choice. WePlay! Esports have invested in font creation and the results were astonishing. Here's a brief interview to help and explain the advantages of creating your own design.
Own font helps to unify company communications and cut license fees.
Most of the WePlay! Esports' business activities are centered around hosting and coverage of competitive gaming tournaments, as well as the development of the online tournament platform. In this line of work, it's crucial for a company to pay careful attention to visual design. One of the projects our creative team has been working on is the development of a unique font called WePlayType.
It is developed by Kyrylo Tkachov, one of the best font designers in Ukraine. He also created fonts for the Comfy and Torchin brands and also the Dnipro and Lutsk cities. Kyrylo's portfolio includes fonts and logos for the Ministry of Culture of Ukraine, Ministry of Education and Science of Ukraine, and Ukrainian tourist brand. He also developed the logos for Ukrainian Railways, Book Forum, and Zaxidfest.
WePlay! Esports Chief Design Officer Ivan Rogovchenko has shared why a company that works in esports and entertainment needed to create its own font.
There are dozens of online boards where you can find various fonts. Why did WePlay! Esports need to invest in font development?
— In the early months of 2018, when we were designing the current brand, our team started to evaluate the future points of contact between the users and the company. Back then, we were building our broadcast studio, working on the WePlay.tv platform, planning to recruit an editorial team. We also had an active marketing department.
It was challenging to make every part of the project look the same way. We needed to make sure that the logo and the two colors are not the only things in common between all the company products. A user must experience similar emotions while interacting with the brand, no matter how it happens: during an online broadcast, in social media, at a tournament venue, etc.
The reason why we needed the font was helping to ensure consistency at all points of interaction with the company.
The agency that was helping us to update the WePlay! brand book suggested a particular mix of fonts. At that point, we faced another challenge — the need to choose the most appropriate license. It was very tricky because we had to account for a high amount of details and predict the avenues of company growth in the future. Since WePlay! Esports has been growing rapidly, we couldn't foresee how we would need to use those fonts in the future, which made working with a license complicated from the financial planning point of view.
The idea to create our font first came out during a conversation with one of the company founders.
These are the advantages of using own font for a company:
The problems with licensing are eliminated.
It increases the grade of the brand originality.
The font can adapt to new tasks and changes in the business environment.
The design team is more eager to work with the font they helped to create.
— In a company identity, the font is not just letters that form a text. The perception of the font, logo, and the whole corporate identity must be holistic.
There are free fonts, and there are those that you need to pay for. As a rule, free fonts have a limited amount of styles and glyphs. They are quite suitable for small companies.
The paid fonts are much more expressive and varied. They support a higher amount of languages. A commercial font can solve a broader range of tasks that a brand may have. The tradeoff is a high price that the company needs to pay. That is why big companies decide to create their fonts, though it's not cheap and takes a lot of time. On the other hand, it pays off in the long run.
Own font can be updated and improved when a need arises. The WePlay! font is already used in various materials and thus being actively tested to find areas where it needs to be tweaked and enhanced.
How hard is it to develop a font?
— I have been working in design since 2002-2003. At first, developing a font seemed like a very long and impossible task for me. But when we started to scan the market, it turned out that the price is comparable to licensing, and the whole project could be exciting.
We began looking for contractors. With the help of people I know in the creative field, I compiled a list of font designers and got in touch with all of them.
In the end, we chose Kyrylo Tkachov, who happens to be one of the best font designers in Ukraine. The most prominent item in his impressive portfolio is Ukraine Now. Kyrylo created the font for the graphics and logo that was developed by Banda Agency.
We quickly came to an agreement and began working together.
— While the font required a lot of creativity, I'd say there was even more technical work. The later absorbed most of the time and energy.
This job has taken a longer time than most of my other projects (more than one year already). The font has unusually many styles — I'm working on the sixths and getting ready for the sevenths. There are also additional testing phases.
At first, we were working on just a title font, now WePlayType has expanded and must to satisfy every possible need.
What is the current status of the new font?
— WePlayType is actively tested. It's one of the advantages of having your own font — you can improve it, tweak the letter and line spacing, etc. We can impact how the font is shown in a web browser or a word processor.
Some changes happen here and there. We intend to finalize and start using the font on all our websites in the first quarter of 2020.
How much time did it take from the moment when the decision to create the font was made until the active testing phase?
It took 8-9 months. I'm sure, we could speed up the process. But that's the pace we are comfortable with.
Now that you've come this far, would you recommend other companies to develop a font, if they had similar needs?
— If a company doesn't want to use free fonts and needs to distinguish the brand, I would highly recommend considering developing its own font. The expenses are similar in both cases, but own font gives more benefits.
Where will WePlayType be used when it's ready
— As I've said before, WePlay! Esports is rapidly growing, which is why we can't predict everything. For now, we are planning the following use cases for WePlayType:
In marketing materials (text and graphics)
In esports broadcast production
In social media
On WePlay! Media
In B2B-communications
On the tournament platform
In the internal communications
How many styles does WePlayType have?
— At this time, we have four styles of WePlayType — Light, Regular, Bold и Extra Bold.
Three more styles are being developed. We are adapting the font for our website and visuals for the production team.
It's hard to come up with a universal solution considering the broad range of our products. That's why we decided to create various WePlayType styles. Some of them will be used for very narrowly defined tasks.
Do esports companies usually develop their own fonts?
— Not many companies have their own fonts. The only example I can give at a moment's notice is the Twitch streaming platform that introduced its font after the rebranding.
Does WePlayType impact the work of the company design team?
— I'd say that it gave a boost to team morale. Overall, very few designers have such a unique instrument at their disposal.
And now...
How to make your own font for free?
It's possible that creating a font become a very challenging task. If your intent is to commercialize it, you probably will have to adquire some professional software, such as Adobe Illustrator; however, if your goal is to just start understanding what means font design, a font creation tool like a handwriting converter can lead you in the right direction. Here's a example. You can also use something like Calligraphr, which is a website based letter creation tool. There you go.
It's important, of course, that your font covers all the letters of the alphabet; it has to have a very complete character set, and in order to doing only that you can use the software of your preference. Typography, however, goes far beyond: you need to develop the width of the font, create letterforms, their shapes and such. For that, an app alone might not be enough. You need a creative process in order to do so: my basic font shapes will be serif or sans serif? Will I use any of calligraphry? How will be my typeface? Typeface is the difference between different format of the same font (bold, itallic...).
Once you've summarized that and created a few sketches, it's time to choose a program. You can get started with simple tools like Metaflop, but after a while you'll want a program that's compatible with Adobe Illustrator, for instance, and then Fontself or Birdfont can be your choice; if you want to stay on the free zone, FontForge can be interesting to help your develop your typography.
Most of the tools, however, are quite expensive. FontLab is one of the options and it costs around USD450. It definitely can help your designs with both serif and sans serif style, but FontLab is an advanced software and, while it definitely helps when creating something as big as WePlay! Esports, it may not be in the same page as what you're looking for.
Before we enter in file formats (TTF, OTF and such), which will come from the big expensive program we choose, it's very important to know a bunch of typography "rules", such as height, categories and mentioned typeface. You'll probably have to create a lot of different designs using those tools before you can really reach the final version of your font design.
How do you create a custom font set?
Different typefaces, contrast and image selections can be hard to "keep together". Therefore, you would have to keep creating your own font over and over; it's a tough process, but as we indicated, it's very rewarding. The result of having your own font set, your own style, can be very positive to your brand.
Obviously we are just getting warm in this subject, and there are no ways to teach from skratch here. However, this diagram from Thinking with Types may help to understand the concepts we're discussing.
Creating your artwork and proceeding to create your words isn't easy, but it's not impossible. With the help of the tools we showed here, you can start designing from today!
Font Creation on Iphone
If you're not a designer by yourself but want to have a collection of fonts and even design your own, it's possible to do so from mobile. iFontMaker is a software available to iPhone users. You can even download Calligraphr templates just like you would do in computer and just use the graphic design software you want. Also, iPhone users can have a lot of inspiration from the different sources you can get fonts to your mobile!
To summarize...
Creating your own font is possible and profitable;
Part of the process can be done for free, and you can also gather inspiration without paying;
You'll need to learn a lot of different areas in order to create a comercial format;
To design your own typography requers a lot of work, but it's worth it;
You can use softwares that are integrated with Adobe Illustrator;
(We highly recommend purchasing Adobe Illustrator!);
There are softwares for Windows, Mac and Mobile;
Software interface changes a lot, so pick what better suits your needs;
You'll eventually have to understand the different file types (sorry!);
Font design can be fun and done from virtually anywhere;
You'll probably frame the screen from your first design and make it into a poster! It's fun, but a lot of work :)
Now that you know all of that, it's time to immerse into WePlay! Esports to see what other cool features we bring to you!