Jan. 11, 2021
Oleh Humeniuk is the New WePlay Esports CEO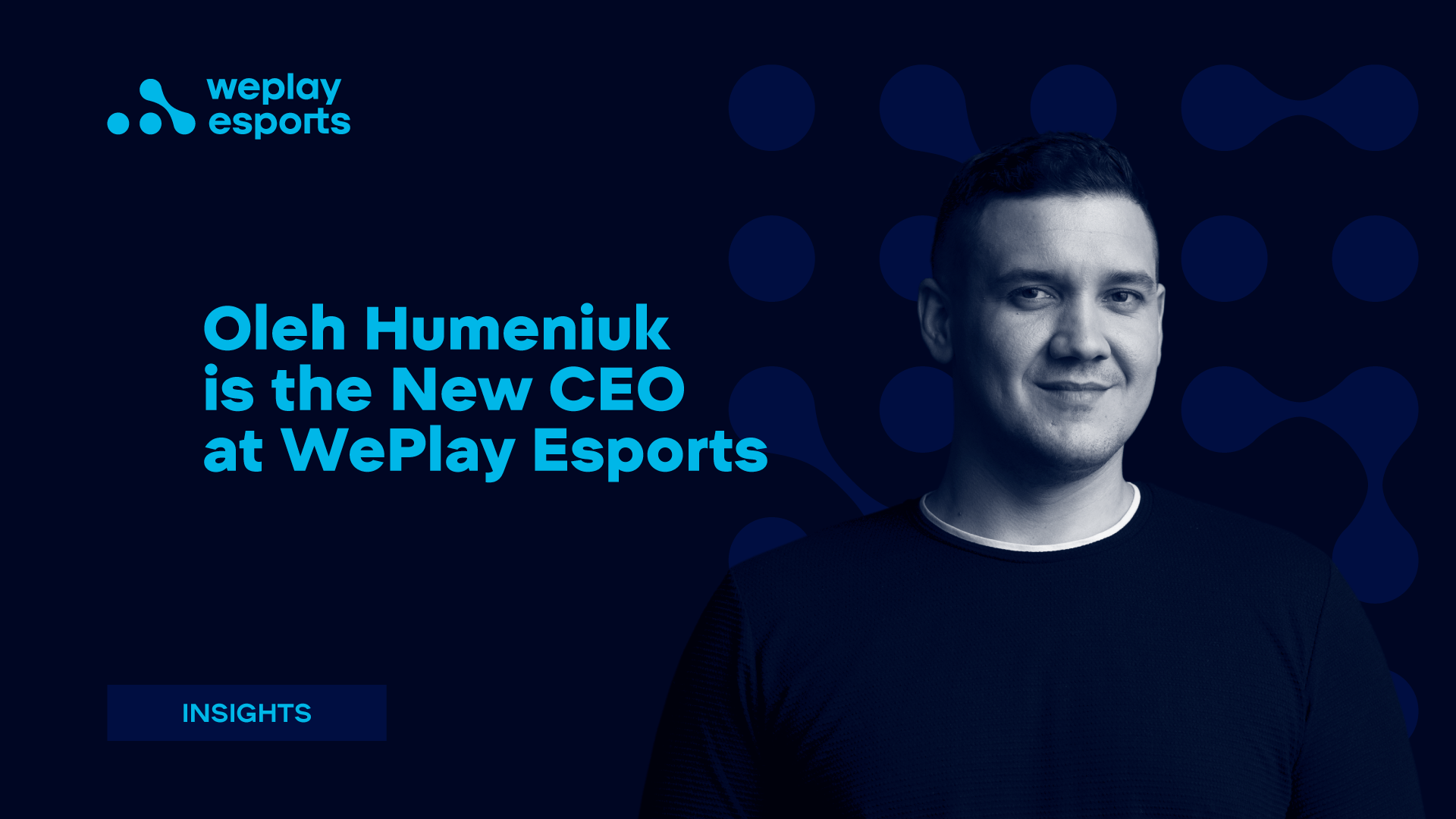 Oleh Humeniuk, former General Manager of the European office, became the esports media holding company CEO.
Managing partners Oleg Krot and Yura Lazebnikov modify the company structure and assign their strategic duties to Oleh Humeniuk. Oleh Humeniuk joined WePlay Esports in 2019. Oleh has more than 11 years of experience in IT infrastructure project management for government and private institutions and putting together work teams.
WePlay Esports has been growing dynamically. One of the game-changing breakthroughs is the company's transition from a primary focus on tournament organization to several areas of work. Today, WePlay Esports is a media holding company that carries out events, creates and develops an ecosystem of premium products, services, and media, integrates brands into esports, and markets media rights to its content.
The media holding company has also increased its presence in the global market and has grown to over 400 team members. Consequently, more strategic tasks must be solved quickly so that WePlay Esports can remain as competitive and responsive to market changes as it is now. So, changing the holding company's management structure is a logical step.
"WePlay Esports is growing and scaling up at a tremendous speed. My task as CEO is to ensure our further development, supporting the company's aspiration to become a leading esports media holding and make esports an important part of life for a large number of people across the world," Oleh Humeniuk notes.
WePlay Esports Managing Partner Oleg Krot emphasized that he and Yura Lazebnikov will focus on building partnerships globally and developing the holding company's ecosystem: "We will focus on growing our presence in Asia and the Americas, developing our unique product and service ecosystem, and drawing in investment."
Structural changes in the management team took place on November 16.