Jan. 12, 2021
WePlay Esports Becomes a Member of the Esports Integrity Commission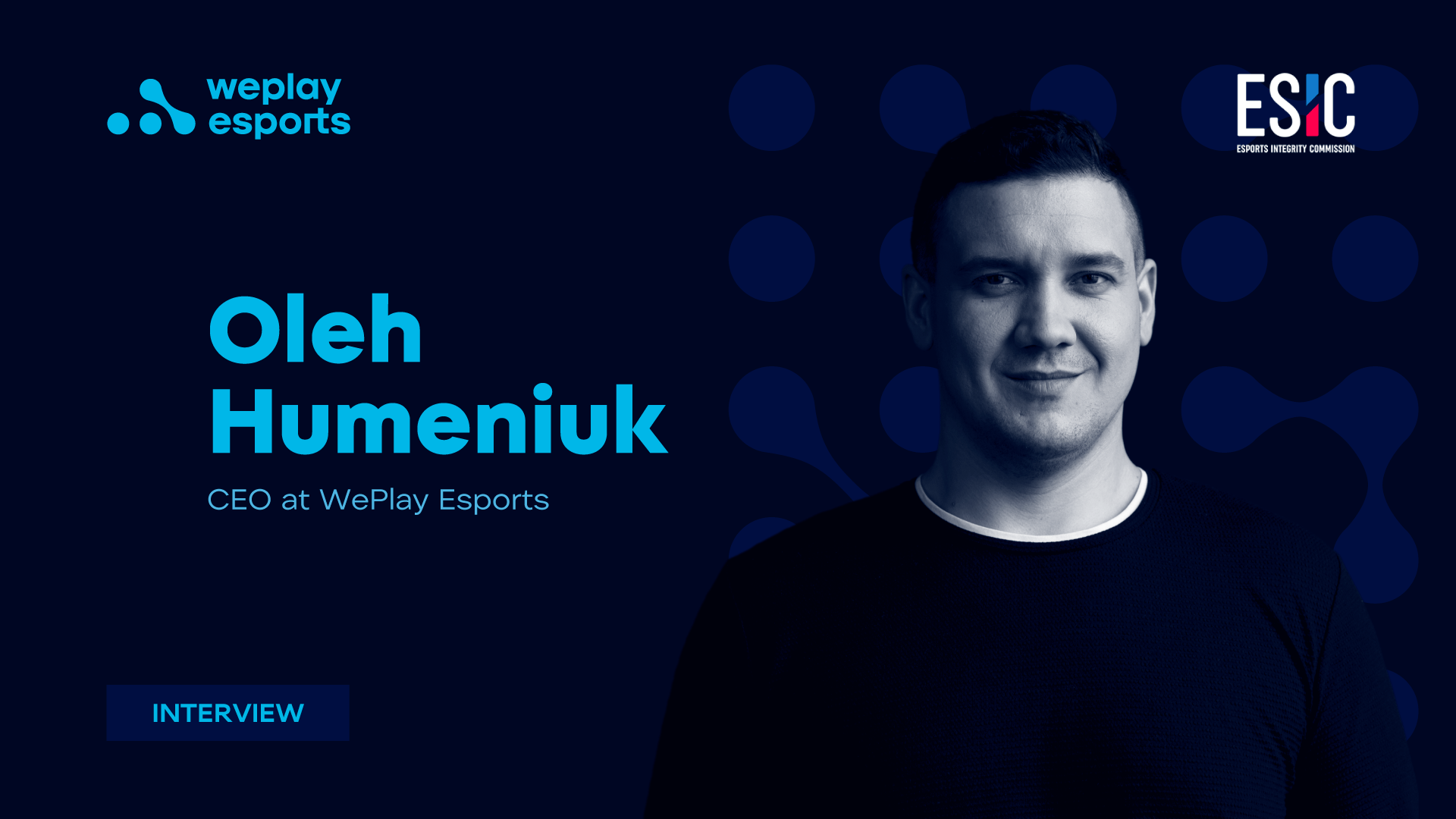 Joining ESIC shows that WePlay Esports respects and follows the rules of fair play in esports.
It's official: WePlay Esports media holding joined the Esports Integrity Commission. The organization's mission is to ensure fair play in the industry and to develop a framework for preventing, responding, investigating, and prosecuting all forms of fraud.
ESIC (acronym for Esports Integrity Commission) is a non-profit entity formed in 2016 to help prevent cheating and secure integrity in esports betting, stakeholders and tournaments in general. The organization does take responsibility about most cases and is accepted as a general rule maker for most tournament organizers. Esports integrity is a serious discussion, since the esports stakeholders and general players and viewers want to see a fair game.
ESIC is currently mandatory to prevent most forms of cheating. Both tournament operators, tournament organizers and esports betting players gain in trust by preventing corruption.
Recently, this has been a major discussion in the esports scenario. For instance, coaches from CS GO have been reportedly helping their teams while in spectator mode, creating an unfair advantage. The Esports Integrity Coalition allied with tools to prevent infraction banned them for a amount of time to keep the scenario healthy. The same coalition helps to dictate and judge numerous of different cases: when a "glitch" is part of the game and when it's exploiting? Likewise, something like the spectator bug would possibily pass unnoticed if the Esports Integrity Commission didn't help to acknowledge that.
Integrity challenges are wide; offenses may vary from things like saying something on Twitter or being a part of a deep cheating investigation. That's why it's so important to third-party companies to cooperate with ESIC and said offenses/investigation: Acting as members united to the association, players across the globe, website and platforms can play safe, without issues like "is my opponent cheating?".
The partnership of streaming platforms, esports companies and ESIC has been proven very succesful through time. ESIC is accepted as the general judge. Therefore, WePlay! Esports decided to join the convention, and it's acceptance remarks how much the platform is commited to enhance games market, creating a real Esports Integrity Coalition to help things from match fixing to applying fines and bans.
We asked Oleh Humeniuk, СEO at WePlay Esports, what this step means for the holding company and how the parties will cooperate.
How might the esports media holding company benefit from joining the organization?
We are part of a vibrant industry that has become a mature field of business. One of the signs of this maturity is that the esports industry players are working together to establish regulations and eradicate even the mere possibility of fraud. And if someone cheats, an immediate and united response must take place. We must, if I may put it this way, leave the Wild West era behind for the sake of the esports industry's stable growth and financial success.
Becoming an Esports Integrity Commission partner will help us in identifying any malpractices during our events. This step is well-timed since, over the next two years, we plan to host events in more esports titles than we do now and create new tournament circuits.
How will both entities cooperate? What are WePlay Esports' responsibilities?
ESIC manages the industry integrity and principles program, so one of our primary responsibilities is to adopt and incorporate it into our operations and promote it. We must also recognize ESIC's resolutions on disputes or sanctions that it may provide in line with its program. If the Commission develops or recommends an education program aimed at combating malpractice on the part of the industry players, WePlay Esports will promote and implement it.
We will also have the opportunity to influence ESIC's decisions. How? For instance, by sharing information (ensuring the confidentiality of parties until they are found guilty) if there are concerns regarding suspicious activity during our events, or if ESIC initiates an investigation to which we can contribute.
Do you intend to take an active part in ESIC activities? 
Yes — moreover, the status of an official partner allows us to assist the Esports Integrity Commission in developing a unified framework for preventing and dealing with fraud in esports.