Feb. 2, 2023
Harnessing the force of social media: how to choose partners within the esports industry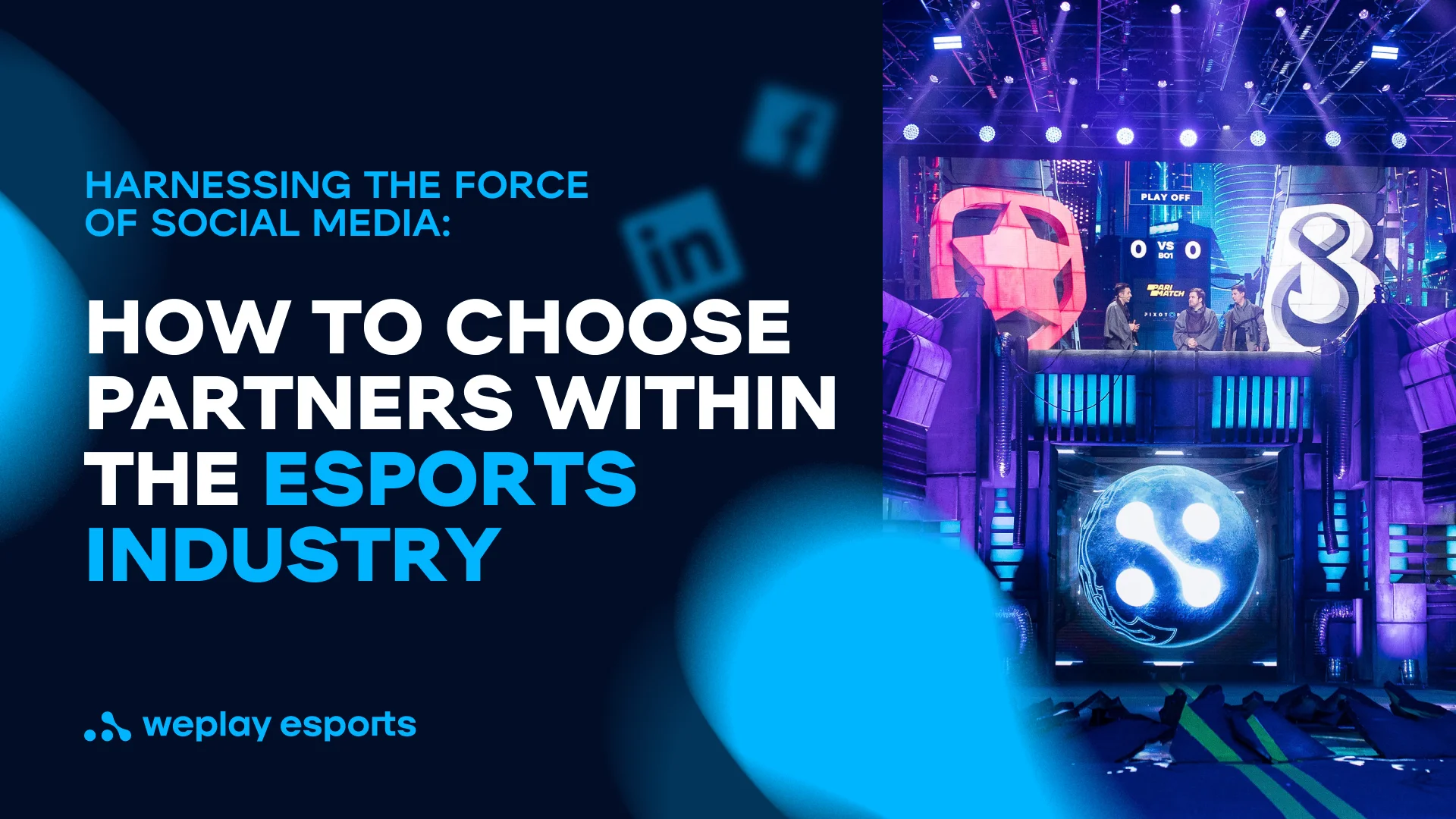 The esports industry embraces millions of fans of different ages and social groups. That alone makes it a perfect place for other brands' marketing campaigns. On the other hand, the esports industry encompasses lots of players and companies. So, to make the right decisions on partnerships and collaborations, you need to find your associates first.
Understanding the esports industry is critical to assessing potential partners, as it provides insight into their current status and insight they have into the industry. By checking their social media presence, one can quickly and easily determine their level of involvement in the industry. Overall, reviewing a potential partner's social media accounts is an important step in truly understanding the esports industry and its players.
What to check first?
Usually, esports organizations use several channels to appeal to different audiences. So, if you want to understand how your potential partner interacts with fans, check their Twitter, Instagram, and TikTok. There are mainly B2C channels where the esports community comes together. If you want to know how your potential partner communicates with their audience, leave a comment under a post and wait for the organization's reply. Social media was created to connect people, brands, and fans, and it's a two-way road. Therefore, it's necessary to see how organizations keep up involvement and engagement.

Checking out B2B channels such as LinkedIn can also help you. On this platform, you can learn more about other partnerships and collaborations your associate has made and how successful they have been.

It's worth checking what people have to say about the organization on other sites like Reddit. Reddit is not a place for self-promotion but a place where the community can discuss a variety of topics. If your partner has an audience and is able to hold their interest, you'll find something about them on Reddit.
What to pay attention to?
1. Consistency
It is important to make sure that your potential partner regularly publishes news, memes, polls, and so on. Esports is a sector of entertainment, and you need to maintain the level of involvement. If an organization only publishes news in the run-up to an event, following them on social media will be boring. This is especially true for B2C channels like Twitter, where fans are used to discussing esports events.
2. Expertise
The esports audience is complex. If you don't know it well, it's easy to miscalculate your marketing campaign. That's why it is vital to find a suitable esports partner who understands its audience and knows what it writes about, starting from the rules of the game and ending with inside jokes.
3. Creativity
Once again, esports is fun. Therefore, an esports organization must approach its audience in a creative way. Creativity is difficult to assess, so just pay attention to what the partner publishes and what they say. It definitely shouldn't be monotonous, boring, cookie-cutter posts — fans prefer bright and cheerful content.
4. Reputation
The trust of the fans is not easy to earn. And if a company makes a serious mistake, the fans will immediately write about it on their accounts or in the comments on the esports organization's page. Just type the name of your potential partner in the search bar and see in what context the audience mentions it.

Social media marketing (SMM) is an important part of any esports and gaming partnership. Not only does it help to promote the collaboration, but it also allows partners to stay in touch with their audience. By paying attention to the partners' social media, you can better understand their target market and create content that resonates with them. Additionally, it can help build relationships with potential customers, as well as keep existing customers engaged. SMM can be used to increase brand awareness, drive traffic to the partner's website, and increase sales. Ultimately, by paying attention to the partners' social media, you can choose the right partner with a loyal fan base.