Feb. 7, 2023
Broadcasting industry trends: what's new in 2023?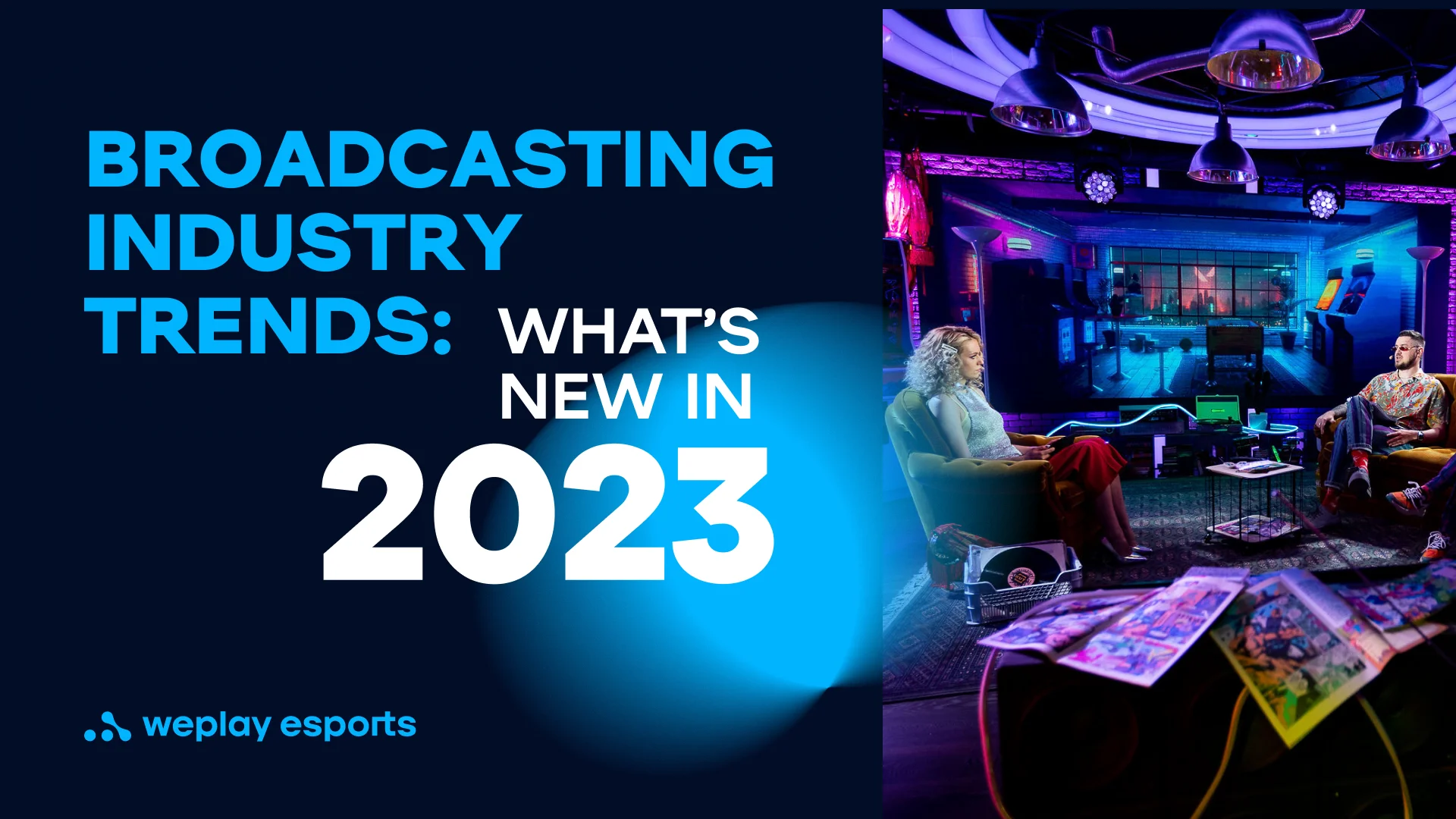 Advances in technology leave their mark on every industry, and the broadcast industry is no exception. Broadcasts have changed a lot over the past decades, but this is far from being the limit. To stay in the business race, media companies must stay in step with digital transformation and trends. So, how will broadcasts look in 2023? Let's think about it.

Broadcasting works at the intersection of technology and entertainment. Therefore, the trends of both industries have an influence on broadcasting. Innovations quickly find their way into live streams and TV programs, and as a result, technology trends become broadcast trends.
AI-driven solution
Artificial intelligence (AI) is one of the newest tools in the broadcasting industry. This technology is revolutionizing how broadcasters create and deliver content. From automated speech recognition to automated video editing, AI is helping broadcasters increase the speed and accuracy of content production. AI broadcasting technology offers more efficient video production and broadcasting capabilities, allowing content creators to generate a more engaging product with fewer resources. Basically, AI technology can be used to automate parts of the production process, allowing broadcasting studios to complete more tasks in less time.
AI is yet to grow, but even now, this tool has the potential to drastically change the way broadcasts are made. It's already shaping the future of broadcasting, so it's time to take a closer look at this tool and start adapting it to your needs.
Immersive experience
Fans look for experience, not just your everyday content. Therefore, immersive tools are on the rise. Technologies like augmented reality (AR), extended reality (XR), and virtual reality (VR) help broadcast media give viewers exactly what they want. AR technology overlays digital content over the real world, while XR technology creates a fully immersive digital experience. This immersive experience in broadcasting allows viewers to feel like they are part of the action rather than just watching it from the sidelines.
AR and XR can be used to create virtual sets, interactive graphics, and 3D visuals that can be experienced by viewers in real time. Basically, it's a way for the media industry to create a whole environment using digital tools and a little physical space.
High-level competition
During the pandemic, the popularity of streaming services has skyrocketed. People stayed at home and used broadcasts and TV programs for entertainment. Now subscriber growth is declining, so both online platforms and individual content creators are fighting for fans.
The quantity of content is not as important as its quality. Moreover, the market is segmented, so in order to create the content viewers demand, you need to deliver it directly to the target audience. You need to know who your target audience is. This is where data parsing solutions can help. The more insights you can get from the information you have, the better you will understand your user. More and more solutions are emerging now that help both collect and analyze information.
Mobile-friendly
To enjoy video content, you no longer need a TV or even a laptop. A smartphone is enough for a user to join a live stream. However, you shouldn't think mobile content is inferior in quality to regular TV video. Mobile broadcasting should bring the same experience to viewers. By creating mobile-friendly content, businesses can build up brand awareness and create more engagement with their target audience. Mobile broadcasting content is an essential part of the ever-evolving digital landscape. Therefore, it is important to make sure that your live streams are accessible from any device.

To summarize, the broadcasting industry is constantly evolving and shifting, with new trends emerging each year. In 2023, we can expect to see a continued shift toward AI technologies, increased investment in analytics and data-driven strategies, a sharper focus on content production standards, and more emphasis on creating a full-immersion experience. The industry is rapidly changing, but by staying on top of these trends, broadcasters can best position themselves for success.