Jan. 27, 2023
When and why do you need a live streaming production company?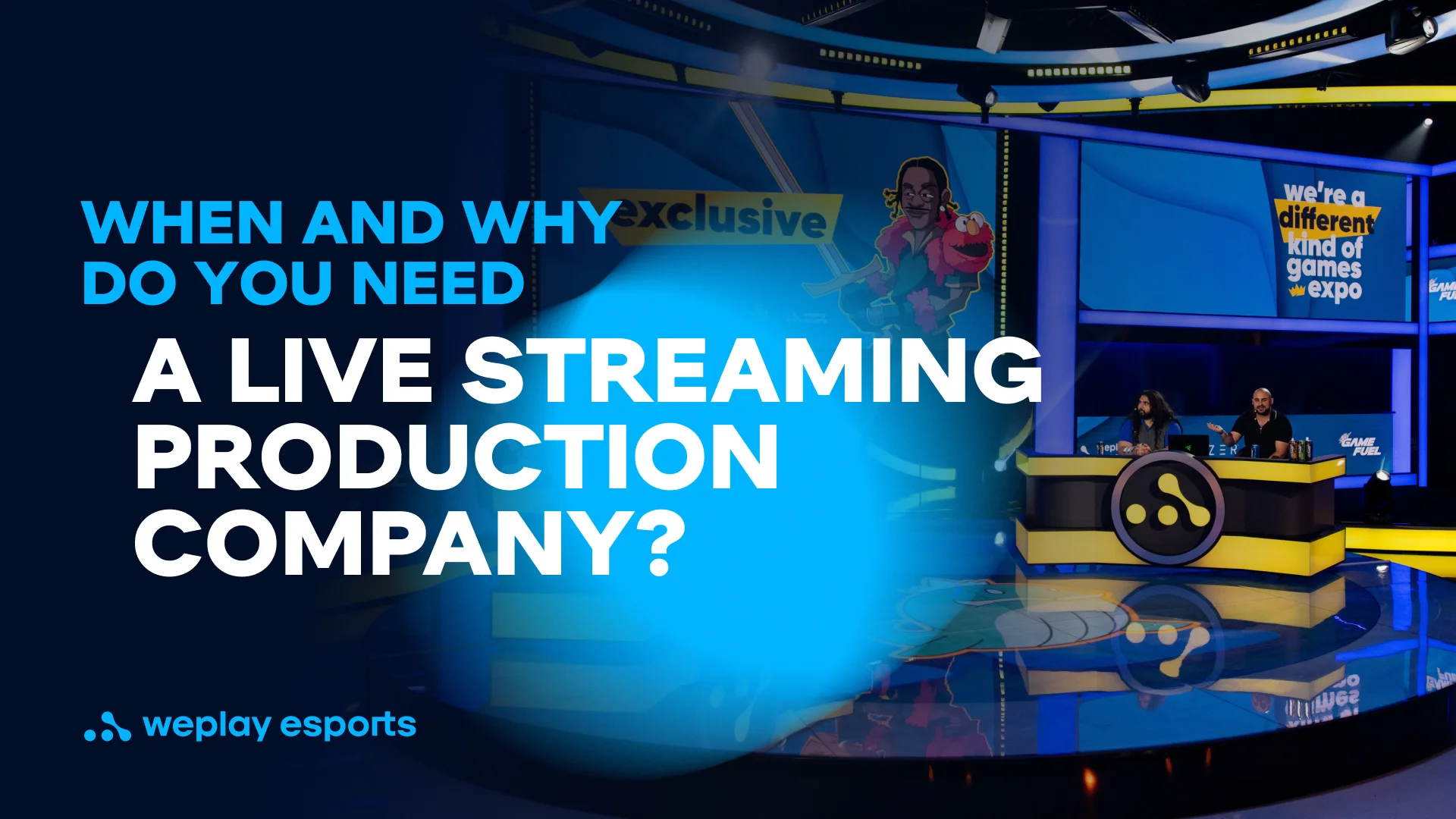 Live streaming is becoming increasingly popular among content creators, and with good reason. It allows for direct interaction between a brand and its audience.
Besides, webcasting offers with other benefits:
Unlimited participants. You can accommodate thousands or millions of viewers without any problem.
Engagement. Everyone can leave a comment or send a reaction, which helps assess key indicators better than sending a bunch of surveys afterward.
Global audience. Wherever in the world your fans are, they can join on a smartphone, laptop, or PC.
Live streams can help you reach your audience in real-time. But if you're new to live streaming, it can be daunting. To stream your event live around the globe, you need to know how to do it first. It's time for live stream production to take the reins and become your strategic partner in providing live events. With the help of a live-stream production company, you can create a one-of-a-kind event that will captivate and engage your viewers. From setting up the technical aspects to delivering the content, our experienced professionals can help you create a truly unique live stream production that will take your event to the next level. Let us show you how to bring your vision to life and make your event successful.
The difference between live streaming services and production companies
Streaming platforms allow you to stream your video and your fans to watch it. For example, Twitch, YouTube, and Facebook Live are all platforms where you just need to create an account and start streaming. However, each platform has its own audience. So, when choosing a platform for your live streams, you must decide to whom you want to show them, considering age, geography, and other aspects.
However, the platform alone is not enough for your project. Neither YouTube nor Facebook gives you the gear or other tools to make high-quality content, tweak audio, or create side content.
While live streaming services grant you access to virtual audiences, production companies like WePlay Esports help you with ideas and ways to engage with your fans in real time. Equipment, staff, graphics, technical issues, and other technicalities are their responsibility, not yours.
Live stream production services
Live stream production is more than a bunch of cameras, headphones, and displays — it's a multifaceted process. Therefore, live streaming should be managed not by one person but by a whole team. Before the start of the project, the production company, as your strategic partner, will bring you the end-to-end solution that covers all the details and issues of live stream flow.
Technical side. Production partners take care of all the equipment and setting it up. Plus, when you hire a production company, you get the staff, including camera operators, producers, and lighting specialists. Using the latest technology, your live streaming partner will provide you with AR, VR, and other innovations to make video content interesting for virtual audiences. The vendor's goal is to deliver a high-quality solution that meets the client's needs and still benefits viewers.
Venue. Video production services can only go with fully-equipped studios, arenas, or at least a room. If you need a suitable location, your broadcast partner will help you fix this up, providing their space to you, like the WePlay Esports Arena Los Angeles, or helping you find one.
Content creation. Content is the most important thing in broadcasting. Using its background and skills, your broadcast partner can facilitate creative ideas to make your project more interactive and interesting. Virtual event organizers create content from script to computer graphics design and help you visualize your main message to appeal to your global audience and probably set a peak viewer record.
Post-production. It is one thing to hold live streams and another one to keep them in the viewers' memory. After your broadcast, a video production company gets highlights to create multiple videos you can post to raise your social media standing on the likes of Twitter, Facebook, or other channels.
Consult. You know your brand better than anyone, and you also know your audience. However, to make it show on the web, you may need good advice from specialists who know all the ins and outs of the virtual events industry.
Creating and distributing live streams is an exciting and high-tech process involving dozens of specialists. A live streaming services company is the perfect solution for capturing and sharing a live event. You can easily create a professional-looking and engaging live stream with the right video production team. From pre-production planning to editing after the webcasting event, a live streaming company can help you create a successful event live stream. They can provide you with the latest equipment and technology to ensure the best quality stream.
Additionally, they can help you with streaming platforms, scheduling, and promotion of your event. With their expertise and experience, you can rest assured that your live stream will be a success. Thanks to the knowledge gained from various fields, a production company ensures corporate video production for education or sports industries, broadcasts, and events that will help you get your message across to your audience.