July 29, 2021
Esports Organizations: what are they? Which one is the biggest?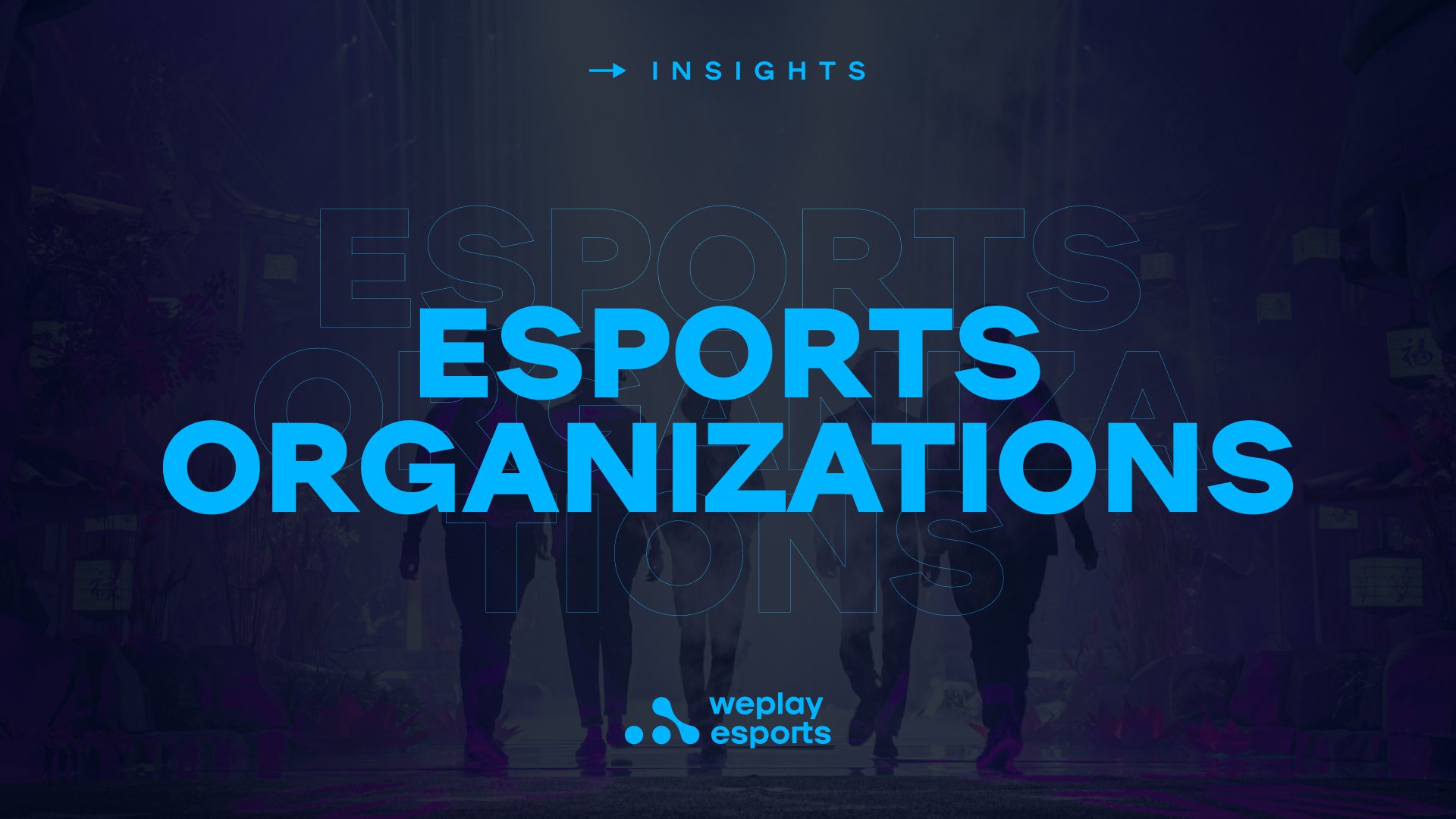 As the esports industry has evolved, so has the professionals around it. Esports teams have grown from just a collection of talented players to organized gaming groups with brand deals that not only help support the esports industry but grow it from the inside.
What are Esports Organizations
Esports organizations are when a business organization creates multiple competitive video game teams under one umbrella. For example, Cloud 9 is one of the most notable esports organizations out there. They have dozens of gaming teams under their organization. All of them use the Cloud 9 name (or a variation of it) to identify themselves.
These organizations have a firm hold on the esports world and influence its trajectory.
What Games Have Esports Organizations
Dozens of games are popular enough to become involved in the esports scene and get the attention of these esports organizations. The top esports come in a wide variety of games, so let's break down the largest influences on the scene.
MOBA
In the esports world, the MOBA scene has two top powerhouses: League of Legends and DOTA 2. LoL consistently sets viewership records, and DOTA 2 has the most impressive prize pools in all of esports. Many esports orgs have their own LoL or DOTA 2 teams, if not both. The recognition and money are just too much to resist.
FPS
First-person-shooters are popular among casual and hardcore fans for their fast pace and unique gear and agents. As far as esports organizations go, Valorant, Overwatch, CSGO, Rainbow 6, Halo, and Call of Duty are the top games in the category. With their beloved gameplay and robust followings, esports organizations are eager to pull together their own teams for these titles.
Fighters
While fighting games are 1v1 situations, gaming organizations like Team Liquid still have Super Smash Bros and Street Fighter teams fighting for them in competitive tournaments.
Battle Royales
Over the past few years, battle royales have become a breakout hit in competitive gaming. Wild successes like PUBG, Fortnite, and Apex Legends have their own professional leagues and gaming organizations and solo teams alike fighting to join the scene.
Other
Not all of the top games come from the same genres. Some unique titles that esports organizations support are: Rocket League, World of Warcraft, TFT, Chess, Hearthstone, FIFA, SimRacing.
How Do Esports Organizations Work
Relying on product placement and non-endemic advertisements, esports use that brand money to fund coaching staff, data analysts, the top players, and win tournaments.
What Companies Partner With Esports Teams
Since esports organizations rely so much on non-endemic sponsors, companies outside of esports greatly impact the top teams.
One of the most influential companies has been Red Bull, which has been sponsoring and partnering with esports as early as 2006. This year alone, they've invested over 500 million USD in esports. Red Bull has really set a precedent for energy drinks to go all-in when it comes to esports sponsorship.
Internet and tech companies like Intel and Comcast are also tremendous partners for esports orgs. They sponsor entire professional leagues as well as individual teams. Intel has even taken that one step further by providing scholarships for college students to encourage college esports.
Some other top partners include Mountain Dew, Coca-Cola, Marvel, Mercedes Benz, and many more.
What Esports Organizations Pay
When it comes to paying esports players, the average team pays $48,000 a year. That does not include streaming, though, which can also net a popular player $1k+ a month. However, the median could be skewed because of the high-paying nature of the top teams who win impressively large tournament winnings.
How to Grow Esports Organizations
Creating your own esports organization may seem very intimidating, but like all things, you just have to start small.
The best place to begin is figuring out what you want for your esports organization. Prep a business plan, figure out what esport(s) you'd like your org to offer, find the right tools to help you put everything together, and get contacts and advice from more knowledgeable esports professionals. But the best place to start is a logo, a team, and work from there.
Over time, you can grow your team(s) and business, making more connections and hopefully getting sponsorships that help you fund and build your organization. Who knows, maybe your team could be a fun side-project, or you could be the next Cloud 9.
The 4 Best Esports Organization in the World
TSM
Estimated to be worth $410 million by Forbes, TSM is one of the top esports orgs in the world. They have ten non-franchise teams and a top League of Legends team in the LCS (North America) region. TSM also supports their community by creating collegiate programs like TSMU.
Cloud 9
Cloud 9 has two different franchise teams in LoL's LCS as well as Overwatch League. Outside of franchises, they also have nine non-franchise teams. Cloud 9 is known for having a lot of academy and amateur teams of all different flavors. For example, they recently backed an all-girl Valorant team. Previously known as MAJKL, they will now be known as Cloud White. Forbes estimates Cloud 9 at $350 million with 10+ business partners.
Team Liquid
With talented players in 14 of the top esports, including a top LCS team, Team Liquid is very involved in the esports community. They also have an outstanding DOTA 2 team. Team Liquid has technically won the most prize money in esports history, at $36 million. However, Forbes has them appraised at $310 million.
FaZe Clan
Forbes estimated that FaZe Clan is worth a staggering $305 million. They also have 5+ notable teams across the top games in esports. As a group, they've made quite the name for themselves, even among other gaming group juggernauts. FaZe Clan is also particularly popular on YouTube, with over 8.6 million subscribers.