July 28, 2021
Colleges with Esports Teams: creating mutually benefitial programs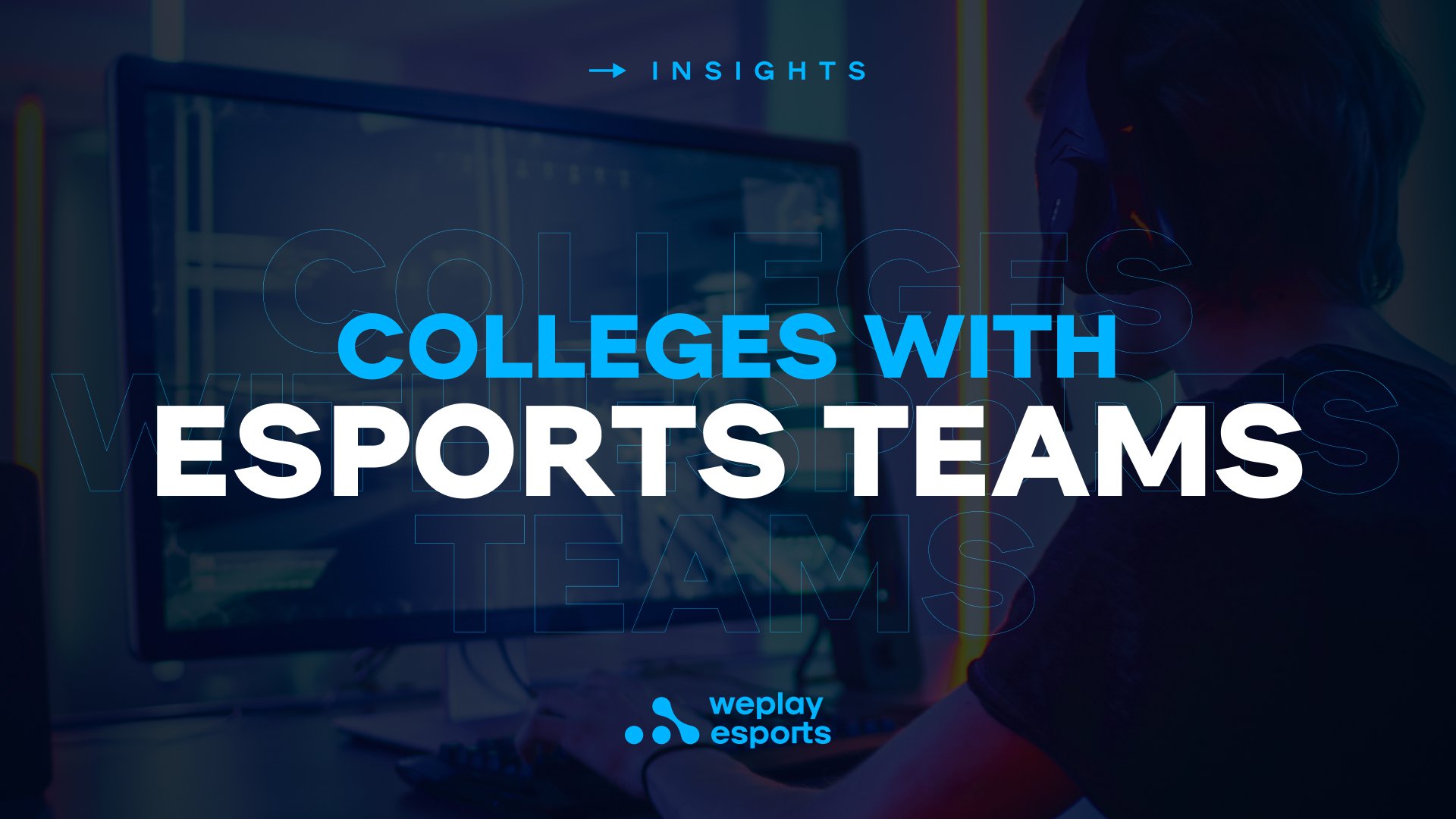 In traditional sports, the collegiate scene is an essential showcase of young talent and entertainment. Esports, for many years, did not have the same opportunities. However, around five years ago, colleges started to take their own esports scene seriously, beginning with the first-ever school-sponsored League of Legends team. This led to other universities creating their own esports leagues; enough to have university-wide championships and a new scene for the top young gamers.
Games in College Esports
Between the different club scenes and esports programs across US universities, there are countless esports on the collegiate scene. There is a wide variety of gaming groups, whether as a hobby or on a serious college scholarship team. If a gamer looks hard enough, they'll likely find a space for any of their favorite video games.
However, like all esports scenes, each varsity esports program has its most popular games.
In collegiate esports, the top game is League of Legends. It was the first game to make huge waves in university esports. Riot Games itself is even involved with these college programs, with their own College League of Legends program helping support university players. They also help fund scholarships for the top collegiate esports talent with the Riot Scholastic Association of America (RSAA).
The other top esports games include Counterstrike: Global Offensive, Hearthstone, Overwatch, Fortnite, DOTA 2, Call of Duty, and Rocket League. Basically, the most popular games on the overall esports scene are the same ones that dominate the collegiate scene.
Varsity Esports Programs
In 2014, Robert Morris University made history by announcing their school-sponsored League of Legends team, scholarships included. This gave way to the birth of varsity collegiate esports as you know it.
Since then, the scene has grown to over 100 official esports programs across the country.
The top universities with esports programs include Miami University, Maryland University, University of California Irvine, University of Utah, Georgia State University, and the OG, Robert Morris University.
175 colleges/universities are now members of the National Association of Collegiate Esports (NACE). And even if all schools don't have programs and scholarships, 314 schools do have esports organizational chapters from their different regions. These teams compete in leagues and tournaments to win money and other prizes (including scholarships).
Varsity Esports Scholarships
Esports scholarships can look very different depending on what school you're talking about. Some schools have teams but award little money. Most schools offer $500-$8,000 per year. The rare school dedicated to the growing esports scene might up the ante and offer full-ride scholarships. Overall, the average scholarship comes out to $4,800.
The winner of ESPN's 2019 Collegiate Esports Championship, Harrisburg University, was the first esports program to pay for the tuition and lodging for their entire 16-player team.
As far as current tournaments and monetary support go, the 2021 LoL Championship is happening right now and will end on May 26th. There's a $50,000 first-place prize up for grabs, so keep an eye out for this year's champions!
Tespa, 2020, and Setbacks
Like many industries, professional and collegiate esports struggled during 2020. Despite universities making such a large push for esports since 2014, they've had to cut back during this difficult time. For example, Tespa (founded in 2013 in Austin, Texas) used to be an event supporter that helped run collegiate esports worldwide.
However, in December 2020, they disbanded, citing the hardships of the previous year.
While many colleges still stand behind their esports teams, the scene has some repair work in the coming months to continue its trajectory.
Universities Supporting Esports
Any time that universities have committed to esports, they've been openly supportive of their decision. Some places are trying to keep up with the evolution of sports, others are trying to attract students to their college, but no matter their intentions, they are helping change the face of competitive video games.
"Strategically, we knew that it would give us more cache with students. We're all looking for a way to bring more kids in," said Jeff Brown, the senior vice president and athletic director of the College of St. Joseph, in an interview with AP News. Similarly, when talking to the Mountain Times, he expanded on that, saying, "The addition of an eSports program promotes a holistic approach to collegiate athletics."
In the same AP News piece, the magazine also spoke to Michael Brooks, executive director of the NACE. On why some colleges are so eager to join collegiate esports, he said that, "compared to traditional sports programs, it's more affordable. At the end of the day, all we're talking about is a souped-up computer lab."
Universities are not backing esports the way they support football or basketball quite yet. However, these are still huge strides from the collegiate opinions on competitive video games from years past.
Varsity Players or Major Leagues?
There is currently a concern among young players about professional leagues versus varsity leagues. While they could get thousands of dollars towards college the varsity route, they could likely be missing out on what people consider to be the "prime years" of a professional gamer.
On the flip side, collegiate esports give talented players a larger platform to show off their skills. This can give them a better shot at global esports than hoping a team might pick them up.
For a skilled player who aspires to professional stardom and wants to collect as much money as possible in their prime, they might have a better shoe going straight to the professional leagues. However, if they have other aspirations, varsity leagues might be the best way for them to get a degree they can use later.