Nov. 27, 2020
What is Counter-Strike: Global Offensive?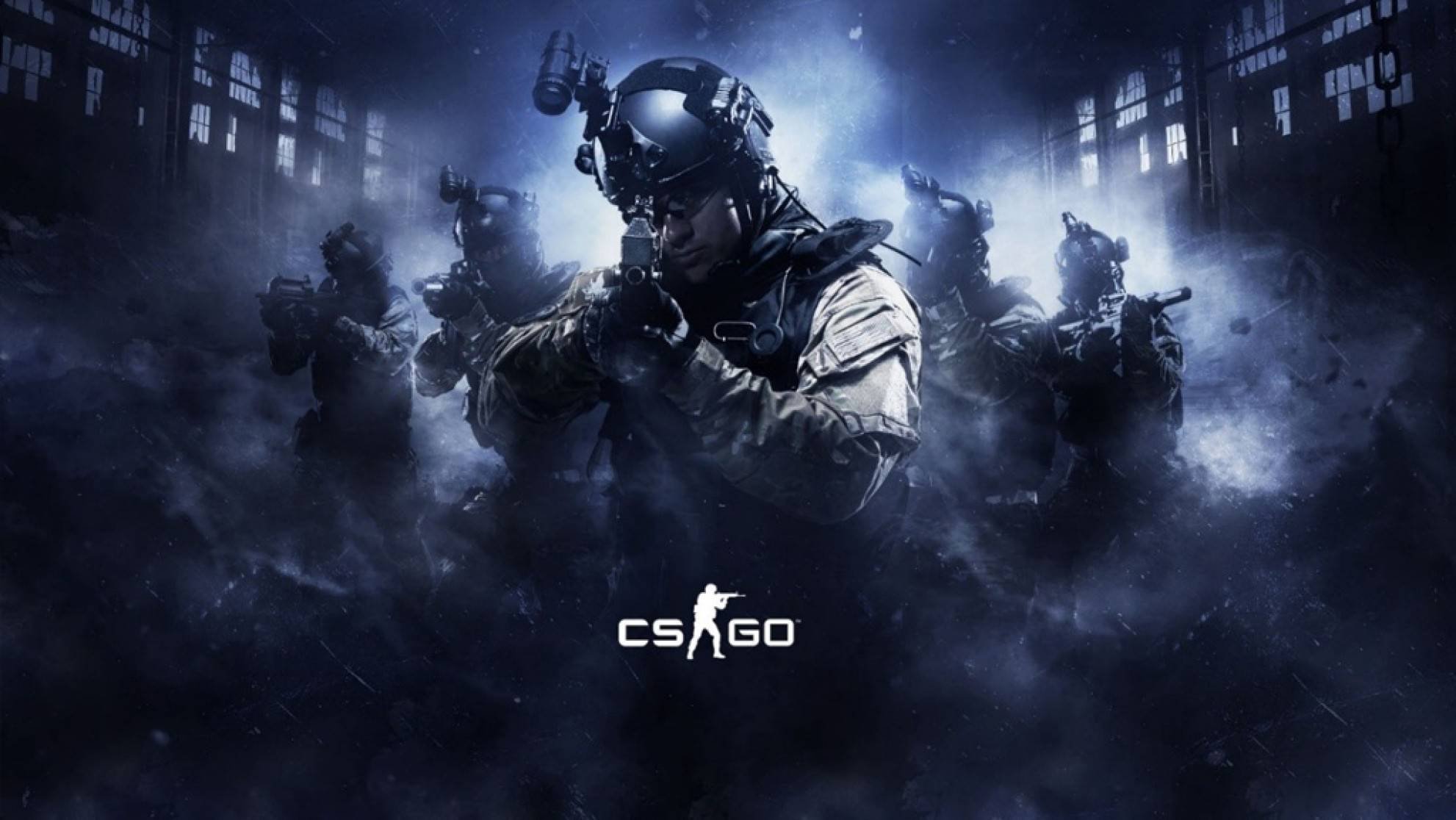 And is it possible to activate your brand using the game?
Action gameplay and nostalgia factors: What makes Valve's title so important around the world
Counter-Strike: Global Offensive, more commonly known as CS: GO, is one of the most popular first-person shooter games out there. It first appeared in 1999 as a mod (alteration of a video game by fans that changes various aspects of it) of Half-Life called Counter-Strike (also known as Half-Life: Counter-Strike, posteriorly Counter-Strike 1.6). The first-person shooter underwent dozens of changes before the arrival of its sequels.
Its given name perfectly sums up Counter-Strike's gameplay, which has two opposing teams face off in a prolonged battle for supremacy. Match objectives depend on the map being played and range from assassination to defense and attack.
Multiple releases on the path to CS: GO
In the year 2000, Valve Corporation hired Counter-Strike's creators, Minh "Gooseman" Le and Jess Cliffe, acquiring the rights to the game as well. The PC action game was first released on Microsoft Windows but was later ported to the Xbox, OS X, and Linux platforms. However, in the development of the next installments in the franchise, the company received help from a few other parties.
Counter-Strike: Condition Zero was the follow-up to Counter-Strike 1.6, which was developed by Valve Corporation, Ritual Entertainment, and Turtle Rock Studios. Published by Sierra Entertainment alongside Valve Corporation, the game was also released on Windows, OS X, and Linux. Next came Counter-Strike: Source, a remake of the original game that was released in 2004 and developed by both Valve Corporation and Turtle Rock Studios. Criticized for having a significantly lower skill level, the game divided the Counter-Strike competitive scene with many choosing to forgo it altogether.
In 2012, Counter-Strike: Global Offensive was born, the Counter-Strike sequel that has sat among the best esports disciplines for almost a decade now. Developed by Valve Corporation and Hidden Path Entertainment, the game was released on Windows, macOS, Linux, Xbox 360, and PlayStation 3. Since its release, the video game has become an esports title with several millions of players and fans from across the globe.
The CS: GO basics
How to play the game
Players choose one of two teams – the attacking or defending team, also known as the counter-terrorists and terrorists. Depending on the mode and game map being played, each team must complete a certain obligatory task to win or wipe their opponents out. For example, defuse the terrorist's bomb or neutralize the counter-terrorist team as they try to save the rival team's hostages. In turn, the latter must prevent these tasks from being carried out.
Each team consists of five players, and for successfully completing tasks in each round, players receive money that can be used to buy equipment such as better weapons or bulletproof vests. These items greatly increase a team's chances of winning the game. Communication between players, aiming accuracy, reaction time, smart tactics, and overall strategy, are extremely crucial to a team's success.
Several ways to play
Over the years, Counter-Strike games have released a variety of different gameplay modes. In the game developed in partnership with Hidden Path Entertainment, we see game modes like Danger Zone, Arms Race, and Flying Scoutsman. A game mode in Counter-Strike: Global Offensive can also be grouped alongside others to make a playlist or collection of gameplay modes.
One example of a Counter-Strike: Global Offensive collection is War Games. This groups a game mode like Flying Scoutsman with others that share a common theme or concept. For War Games, this is combining gameplay modes that depict classic CS content.
Gamers can also play the game's casual modes if they find the competitive side of things too much for them. There really is something for everyone in the online PC action game, Counter-Strike Global Offensive. In addition to all this, there is also the occasional release of new maps, characters, and weapons in new content releases to keep things exciting.
To top it off, in December 2018, Valve Corporation adopted a free-to-play model for the game, further lowering the barrier for newcomers to give CS: Go a chance and begin their own path to esports stardom.
Who plays CS: GO and watches the tense action gameplay?
The audience of players and fans of the game is quite diverse. These are people of different ages, social groups, and interests in addition to esports. In Europe, Counter-Strike: Global Offensive is played mainly by people aged 18 to 30, and in the CIS region it is an audience of 23–35 years old. In Asia, Counter-Strike: Global Offensive is played by people of all ages.
CS:GO has a team based action gameplay that is not too complex, being simple enough to attract non-endemic audiences, but with a high skill cap, meaning that even experienced players can learn from watching streams. Even though the game has different game modes, the classic "bomb site" maps are the most watched and debated. That means if a player has never played Global Offensive, but played any Counter-Strike before, he can still watch a stream or a tournament and fairly understand and connect to what's going on. The classic CS content and atmosphere is still predominant even with the many updates CS: GO provides.
Firstly, one must understand that players and fans are a solvent and interested audience. They are ready to buy merchandise and are loyal not only to the brand presence in esports but also to use the products of companies that have become sponsors of CS: GO events. These players are not schoolchildren who always sit at the computer and are not interested in anything else, as it is commonly believed; most of the audience and the players themselves are veterans from other CS versions and just migrated to CS: GO due to its graphics updates and esports presence; a very old map, from CS 1.5 (2000), "dust2", still remains as one of the most played maps with only small visual changes.
This is mostly a socially active audience and player base, similar to players and fans of traditional sports like football. They go to the cinema, read books, post vlogs on YouTube, keep up to date with current affairs along with the latest trends and follow the life of their favorite celebrities.
What is the scale of CS: GO in the world?
CS:GO started with a project to be a paid game, and it worked quite well: The game went to world headline competitive gaming tournaments and selling over 25 million units worldwide. After a while, Valve decided to transform the title in a free game with an optional paid signature; anyone with a computer can download and play casual modes without spending anything; this is a major update, because now people that are only curious can download it and play some games, deciding whether they want to upgrade to a paid plan or not. The game is available on Steam.
Like many of the early esports titles, Counter-Strike: Global Offensive was a big hit, the same way the original game took the gaming industry by surprise. Refining elements from past titles in the franchise, the video game series gained an incredible number of fans worldwide across the franchise, backed up by verifiable statistics of downloads and online viewership. In addition, offline CS: GO tournaments fill entire stadiums, offering prize pools in excess of $1 million.
Here are some important statistics:
The maximum number of Counter-Strike: Global Offensive players for the entire period was: 850 485 – peak for the whole period. 647 461 – peak in August 2019.
For the entire time, the game client was downloaded more than 105 344 000 times (According to steamspy.com).
The prize fund for this title ranged from several thousand dollars to $1.5 million at WESG 2017 (According to escharts.com).
If we take a look at the people who watch Counter-Strike: Global Offensive tournaments, the audience of individual events ranges from a few tens of thousands to hundreds of thousands, if not millions of spectators.
At ELEAGUE Major 2017, the peak number of spectators was 1 331 781, while ELEAGUE Major 2018 the following year, had a peak of 1 329 096 (according to Esports Charts excluding Chinese platforms).
Can brands integrate into CS: GO?
Absolutely! Counter-Strike: Global Offensive allows not only standard types of integration such as Twitch-channel branding and logo or product placement in the studio but also branding of textures in the game itself! Every player and viewer will be able to see the native advertising without taking their eyes off the tournament. The less intrusive the advertising, the better the chances of brand engagement, retention, and future sales.
Moving to a free-to-play business model also helped Counter-Strike: Global Offensive expand its reach. This meant that brands that had previously used CS: GO as a marketing tool in the past events were now assured the benefits of an even wider audience.
Another thing that helps CS:GO to reach a higher amount of people is its accessibility. The game can be player in low-end computers, not requesting a higher configuration. By not needing an expensive video card or a recent console, the game retains its CS award-winning gameplay while reaching an important group of the gaming industry. The graphics and compatibility obviously improved and CS: GO is a well-made game, receiving updates frequently and changing maps and other aspects here and there; more importantly, the game keeps slightly diversifying to engage experienced players and not get too repetitive, while keeping many of its aspects from the much-loved original game.
With activations integrated directly into the game without disturbing the flow of matches, brands don't go unnoticed. Instead, they are able to attract the attention of a huge audience of viewers. In addition, viewers not only have a good attitude towards companies investing in esports but are also willing to buy products of the brands they see. CS: GO successfully reaches gamers and players as well as tournament audiences, meaning a deep brand activation by advertising both through the gameplay and the regular sponsorship. You can find out more about tournament brand integrations here.
COUNTER-STRIKE: GLOBAL OFFENSIVE BY WEPLAY
WePlay Esports not only integrates brands into various esports titles but also creates entire shows that fans will remember for years to come. During WePlay! Forge of Masters – a Counter-Strike: Global Offensive tournament at Expocentre, the studio of analysts and commentators were located right in the auditorium, not behind the scenes like is common at some other events. Talents walked among the crowd of enthusiastic fans, bringing them and the players closer than ever. It all created a friendly atmosphere which went a long way in ensuring the house was packed for the event.
At WePlay Holding, we use every opportunity to run offline and online integration if it will help us build a strong connection between the brand and the new audience including those methods that are consistent with current brand objectives. Thus, hundreds of thousands of viewers of online and offline events from all around the world will learn about your brand during our shows!