Nov. 30, 2020
Minor, Major, and League esports — what's the difference?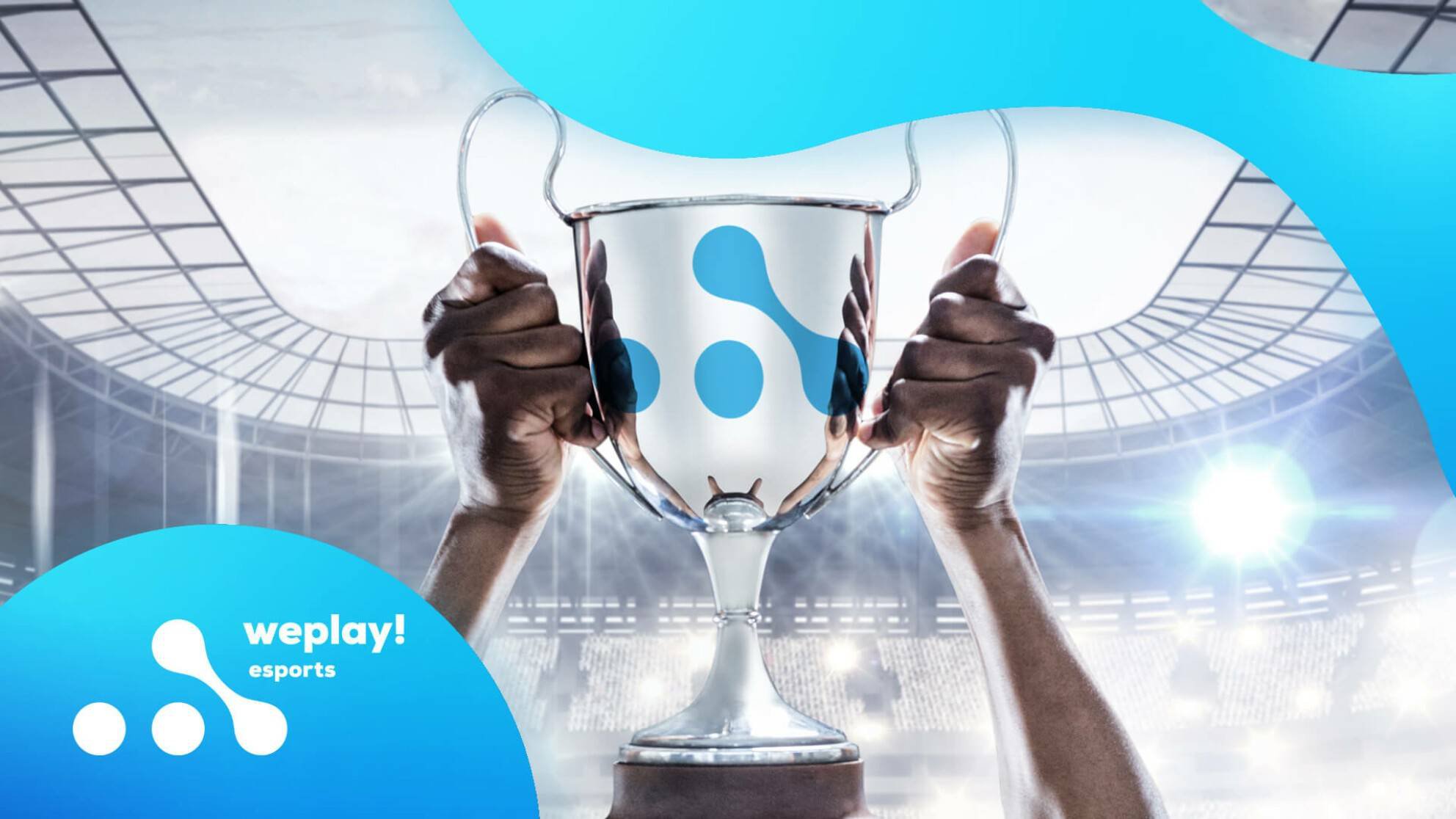 And can you activate your brand through them?
The current era of gaming has seen the rapid development of esports and the emergence of a huge number of fans around the world is arousing great interest in this field. It's not only online content but also offline events that bring together tens of thousands of people in stadiums.
Talents sign contracts, designers create merchandise with team identities, national teams are formed around the world, companies invest in large championships, and channels compete for the right to broadcast matches just like they would for any traditional sport. Also like traditional sports, the players are filled with fiery passion and dedicate themselves to becoming the best through blood, sweat, and tears. However, the events themselves differ in format, scale, prestige, and, of course, the size of the prize pools. In this article, we will look at three main types of esports tournaments — Minors, Majors, and Leagues.
Minor — what is it?
In a narrow sense, Minors are esports events that have lower prize pools (relative depending on the game) and lower player skill levels than a Major. While not as high caliber an event as Majors, esports icons, revolutionary metas, and intense matches are also present in Minors. For example, Dota 2, currently one of the most popular esports titles today, has a DPC system (Dota Pro Circuit) that clearly defines the requirements for Minors and Majors. The DPC was introduced by the American video game publisher, Valve, which owns the rights to Dota 2 and a few other esports titles. Thus, according to DPC rules, the organizers of a Minor must ensure the following to gain approval:
Hold not only online matches but also a LAN event.
Organize open qualifiers in each of the six regions (North and South America, CIS, Europe, China, and Southeast Asia) to determine who the participants of the Minor will be.
Provide a total prize pool of $300,000.
For its other big esports title, Counter-Strike: Global Offensive (CS:GO), Valve requires only $50,000 for the prize pool. Of course, you might ask why there is such a big difference in prizing between seemingly equal games, but the reason is simple. In CS:GO, Minors exist as qualifier events for Majors, whereas for Dota 2, they can also be more serious and independent affairs.
While changes are bound to occur as needs evolve and views adapt, presently, these rules help define what a Minor is and similar rules exist for Majors as well. Moves such as this help standardize esports and give the industry more legitimacy.
A Minor is an opportunity for teams and players to not only gain invaluable experience (in many cases from the comfort of their home with their PCs) but also to prove themselves in the eyes of esports organizations looking to build promising new squads.
Major and minor. What's the difference?
The main difference between Majors and Minors is the higher skill level of competing teams, the scale of the event, and the prize pool — $1,000,000 for both Dota 2 and CS:GO. For more clarity, a Dota 2 Major can be compared to the UEFA Champions League. It's easy to see how outstanding the event is for the esports world!
To participate in a Major, teams must also pass through open qualifier events or, in the case of Dota 2, win the previous Minor. Besides, the winners of Dota 2 Majors also earn the opportunity to compete in The International — the most exciting event of the DPC, which can be compared to the FIFA World Cup. Unfortunately, there is no similar event for CS:GO yet, but it's probably only just a matter of time.
Esports League
Leagues are one of the most popular formats used in competitive gaming that often combines Minors and Majors to create a path to esports fame and fortune. It takes place with relative frequency, developed around a specific theme, and includes open qualifier events and a string of tournaments that end with the LAN finals.
For example, we have the Dota Pro Circuit, an annual series of Minor and Major events that Valve uses to determine which teams can take part in The International. Other examples include the League of Legends Championship Series (LCS) — a League of Legends esports league from Riot Games, and the World Electronic Sports Games (WESG) — which is often considered the Olympics of esports.
A great example from the world of CS:GO would be Forge of Masters — the WePlay! Esports league! It began in May 2019 and consisted of open qualifiers, online tournaments, and an exciting LAN final which took place at an important historical location in Kyiv — the "National Expo Center of Ukraine," VDNG. The second season of Forge of Masters will take place in November 2019 and will be an even more unforgettable show — another great representation of the esportainment broadcast format!
Brand activation through Esports Leagues
Each tournament has a different measure to brand activation. Tier 2 tournaments - different from minors - are generally grassroots focused, and local companies can sponsor them in order to get influence with the community. Helping those "base categories" to grow and develop while promoting your brand is a win-win situation, because the audience on this case is very committed to the tournament and the players themselves. Such events happen in all the esports games, so choosing the game itself should not be difficult.
Sponsoring a tier 1 tournament, such as an Esports League, Majors and Minors, can be an excellent way to bond with the gaming audience and make your brand very well known. However, due to the relatively high costs, usually bigger or established medium brands would choose this method.
How can you integrate your brand in a tournament or League?
There are many ways to activate and integrate your brand, bonding to the esports community:
Naming Rights: Your brand name the tournament itself and its trademarks are related to your company.
Infomercials during the tournament: your brand shows commercials or informative advertising in between matches, associating your identity with the tournament.
Technical advertising: You supply the official gaming materials to the tournament (chairs, PC items, video games, the location itself), relating your business with esports.
In-game customization: During the specified tournament, in-game skins and/or materials will be customized towards your brand's visual identity, reminding players and viewers of it.
Backstage customization: During the specified tournament, the backstage will display your logo or use the color scheme of your brand, creating a connection.
A variety of different activations.
Each company, such as Riot Games or Valve, has its specific way to implement business merchandising into tournaments and matches.
WePlay Esports can help you bond with the audience!
At WePlay Esports, we have a wide diversity of integration into the different areas of esportainment. We can offer a personalized, unique and creative plan to activate, integrate, or even reassure its image in the esports media. We have organized over 20 different esports tournaments, including games such as CS:GO, Dota 2, Mortal Kombat 11, Soulcalibur VI, Tekken 7, Dota Underlords, Valorant and many others. We also offer our gaming arenas, located in different places of the world, in order to customize the backstage and get an even better brand product!
With the fast-paced growth of the Esports industry, games are a major and reliable source of brand activation; each year, more and more people watch leagues and tournaments, while bonding with the game. That alone makes esportainment a real source of public conversion, and our team is happy to help you!
Each event is a unique experience for the esports world. It fires the imagination and lingers in the memory of the audience. Visit our site to learn more about the esportainment format we employ in all our events and take a look at a host of productions WePlay! Esports has organized over the past years. You can also use the website to find all sorts of esports media from videos, to news, and other kinds of articles packed full of information to enjoy. So be it a past match, future event, or something else from us, there is certainly a page or two that will interest you.