Aug. 1, 2022
Top Twitch games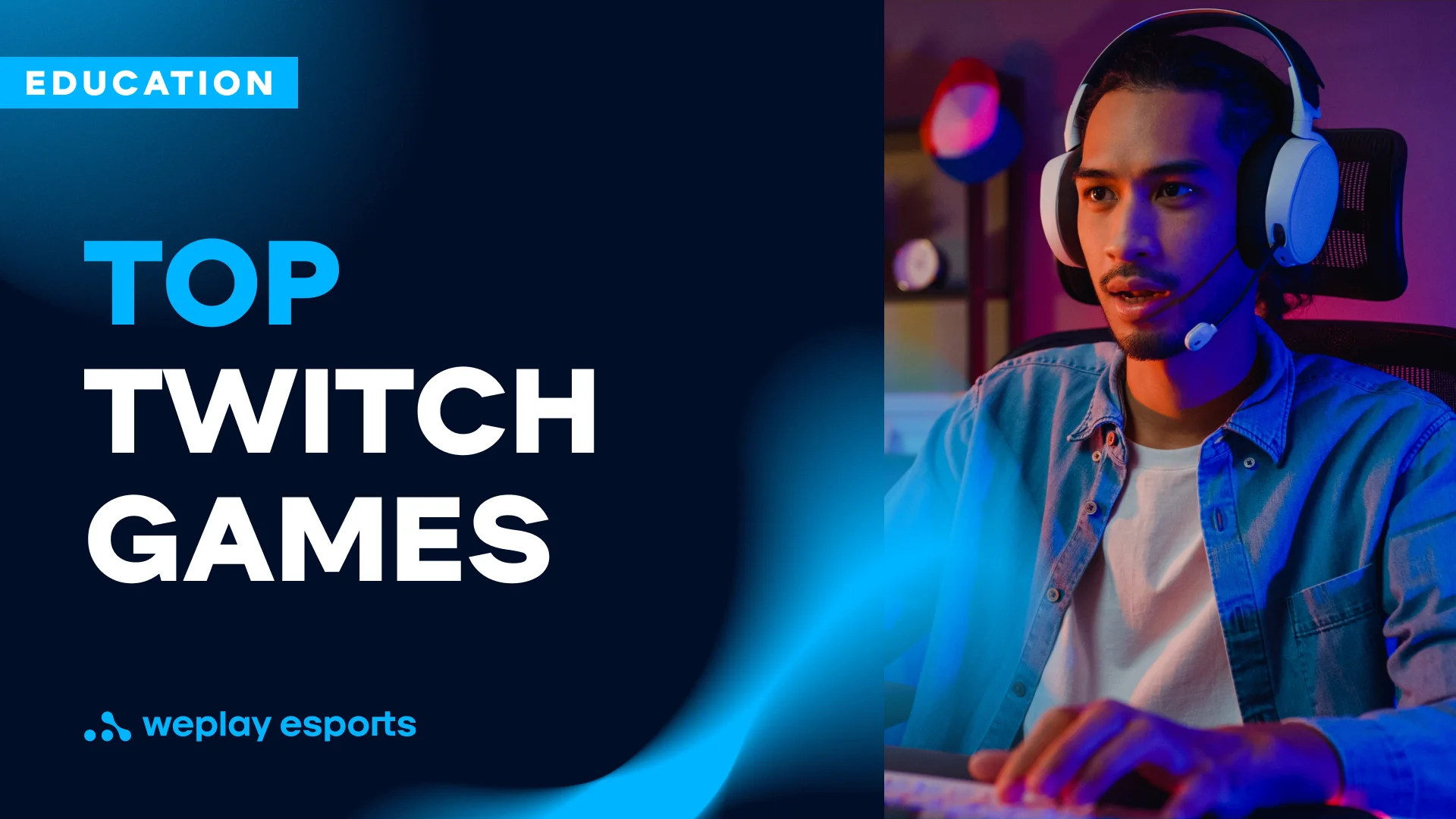 What content is in high demand on the most popular streaming service? Latest statistics on League of Legends, VALORANT, and so on.
Top Twitch games
Twitch is one of the most popular game streaming sites. The platform engages millions of content makers to stream daily. To inspire the audience, the site has introduced several ways of monetization through which successful bloggers make money. According to statistical data, Twitch generates 40% of all the live stream viewership annually. So, what do these viewers like to watch on the platform?
The most-watched games
Note: this chart considers only streamed gaming content, without the Just Chatting category that can include music, sports, and other stuff. The rankings are based on the SullyGnome statistics.
League of Legends
This legendary game from Riot Games has won the hearts of many fans. Like any MOBA game, League of Legends allows players to choose their champions and defeat the enemy as a team. The match result doesn't depend on any one player's skills or even on the champion they picked but on the whole team strategy. Plus, Riot Games offers really vibrant graphics and fresh characters that are fun to follow. Therefore, according to SullyGnome statistics, over the past 30 days, streamed League of Legends content has amassed 113,510,627 hours watched.
Grand Theft Auto V
Rockstar Games gave the world one of the most famous Grand Theft Auto, or GTA, franchises. The action-adventure game offers a freedom that no other game can provide. Whether you want to rob a bank or save people's lives, the game adjusts to your wishes. Therefore, every GTA stream is unique. Over the past 30 days, the game has accumulated 113,350,544 hours watched, ranking second among the most-watched games on Twitch. Stream channels show gamers playing GTA V and enjoying it. So you as a viewer shouldn't expect a shortage of content.
VALORANT
VALORANT entered the market about two years ago. The long-anticipated first-person shooter from Riot Games has captivated the public. In addition to being quite popular on Twitch (115,937,642 hours watched in the last 30 days), the game has an intense esports scene. WePlay Esports was one of the first to hold the WePlay! VALORANT Invitational in July 2020. The tournament gathered 687,359 hours watched while the game was only gaining popularity.
LOST ARK
LOST ARK was officially released in 2019 in South Korea, and it was only in 2022 that the game finally became officially available in Europe and the Americas. The game became the second most-played game on Steam in just a day. Twitch content makers are also not far behind: the game collected 16,853,964 hours watched in a week, according to SullyGnome. LOST ARK is a fantasy massively multiplayer online role-playing game (MMOARPG) that will appeal to PvE and PvP content fans. As a player, you can explore dungeons, complete quests, battle against other players in the arena, and so on. Heroes can be divided into five top categories: Assassin, Warrior, Gunner, Mage, or Martial Artist. Choose any and start your game.
Fortnite
Fortnite by Epic Games offers three game modes at once. Fortnite: Save the World is an open world where players must survive by fighting off zombie-like monsters. Fortnite: Battle Royale is a battle royale mode where 100 players fight each other until only one is left alive. Finally, Fortnite: Creative is a sandbox mode where players create their own buildings and structures. Each player can find the very gameplay that they like. This is exactly what streamers do when releasing game content on Twitch. According to SullyGnome, over the past 30 days, the game has garnered 45,568,579 hours watched.
Apex Legends
Apex Legends is a battle royale hero shooter game published by Electronic Arts. Unlike other battle royale games, Apex Legends isn't a solo game where you're alone against the others. Here, you need to team up in groups of three legends. With your comrades in arms, you look for weapons and ammunition and try to be the last ones standing. Apex Legends keeps up with Fortnite and has amassed 53,625,305 hours watched in 30 days on streaming sites.
Minecraft
Like Fortnite: Creative, Minecraft doesn't limit your creativity. You can build whatever you want without earning points or moving up a level. Naturally, where there is a place for creativity, there is a place for streams followed by many fans. Minecraft streams have collected 46,928,287 hours watched over the last 30 days. While the results don't seem groundbreaking, note that the game was released in 2009. Minecraft is older than all the other games described above and still has not lost its popularity.
Counter-Strike: Global Offensive
Counter-Strike: Global Offensive is one of Valve's most successful FPS titles. CS:GO is a free-to-play game with top-notch graphics. At the same time, it is a stable and time-tested esports discipline, which inspires the desire to play esports in many teenagers. WePlay Holding also organizes the WePlay Academy League for CS:GO among young teams. Over the past 30 days, the game scored 51,648,989 hours watched on Twitch. Among the most popular streamers, you can come across top esports athletes such as s1mple.
FIFA 22
The FIFA franchise combines sports and gaming. As a football simulation video game, FIFA 22 invites gamers to play for all of their favorite team. Plus, the game has made each player unique, just like in real life. Among the games on Twitch, FIFA 22 is ranked ninth. The game streams were watched for 16,867,020 hours over 30 days with 60,082 average viewers.
Call of Duty: Warzone
Call of Duty: Warzone is a battle royale where 50 teams with three members each try to stay alive. In addition to the Battle Royale mode, the game offers the Plunder mode, where teams have to accumulate $1 million. The players go looking for money — whoever gets it first is the winner. The game brings a lot of entertainment with its streams, viewed 30,494,746 hours in the last 30 days.
Twitch access ensures that you always have gaming content to follow. Plus, using your camera, laptop, and Internet connection, you can play games and earn money. Read more about this in How to start streaming on Twitch. Watching people do what they love and sharing their passion can give you an idea for your own account. Whether you're going to shoot your adversaries in Counter-Strike: Global Offensive, drive around town in Grand Theft Auto V, or play other Technological games, if you have your special trick, you'll find your audience.