June 14, 2023
NFL Family Game Night: Creating a Show to Watch With Family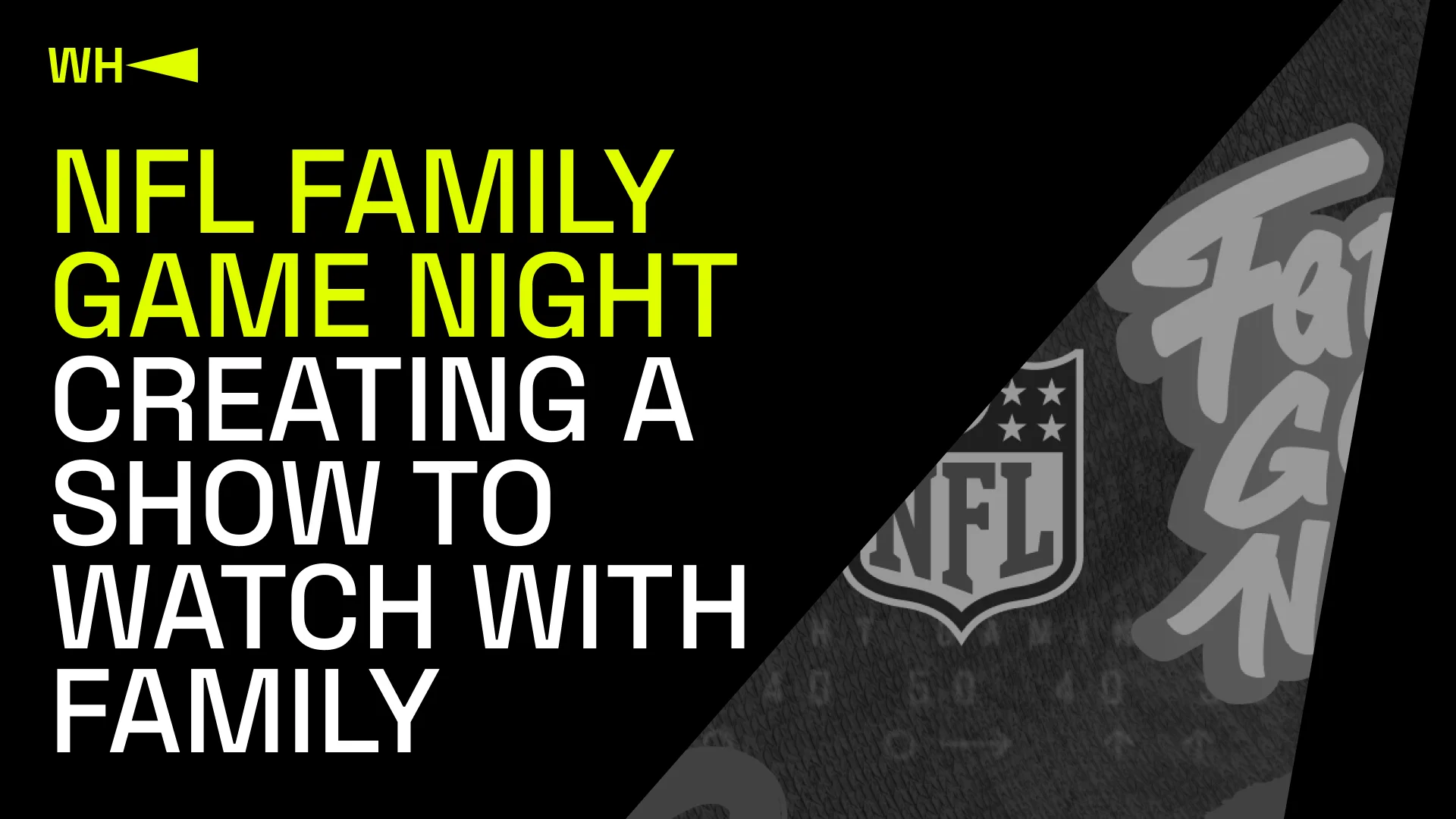 A family game show is a great way to bring both children and adults together while having tons of fun. Moreover, technology makes it easier to watch a favorite game show from home to brighten your evening. While a live-streamed family show is made like any other broadcast in terms of technical preparation, its content nuances are still worth discussing. So, if you're ready to get started, let's dive in!
The first issue when producing popular game shows is creating age-appropriate content. "Children" is a pretty broad term, and you never know who will watch the show, a teenager or an eight-year-old, so keep in mind that your audience may vary. The general recommendation is to stick to a light, cheerful mood without extra emphasis on the competitive side of gaming or cash prizes.
The next concern is the type of video games. There are lots of games for any taste, but not all of them are suited to a family show. For example, fighting games are very popular with a wide audience, but in order to stick to an age rating, it's better to choose other games. Can't think of one? Try Rocket League, Among Us, Fortnite, and the like.
Finally, keeping balance is also crucial. The show is not only for a kid but also for an adult contestant. No matter how young or old your viewers are, a great show should bring a ton of fun and challenges at the same time. Games are supposed to bring people together and give them valuable time with their families.
Preparing for NFL Family Game Night, the WePlay team considered all the aspects of family shows and developed an all-embracing format. NFL Family Game Night is an entertainment event where a star's family team can compete in their favorite video games.
Work on the digital and real-life setting
The first pillar of a great family show's success is design. When it comes to hosting a family game show or quiz show, it's important to choose the right place and create an atmosphere that is both fun-inducing and comfortable. If you look at the WePlay Esports Arena Los Angeles during NFL Family Game Night, you will see a lot of props and decorations. The WePlay team equipped the stage with sofas, bright armchairs, a variety of throw pillows, and a Christmas tree or pumpkins depending on the season and holidays. Plus, the team implemented a digital adaptation of a fireplace using LED panels, turning a studio into a cozy living room where families gather to watch TV, play games, or just talk about anything and everything.
Going beyond physical props, CG specialists created a gaming show style. They implemented vibrant sports and game elements, making the show style memorable. By creating a cozy and welcoming environment, you can encourage participation and keep energy levels high.
Choose the perfect game
As mentioned before, choosing the best game is already half the show. One of the games that are an especially good choice for both kids and adults is Fall Guys. First of all, it's easy to understand and has literally one rule — don't fall. Controlling a jellybean character, a player should complete round after round to remain the last one standing in the friendly competition. Fall Guys is like a series of mini-games with similar gameplay. Plus, rounds are very quick, so it takes about 10 minutes to get to the finish.

The next choice is Madden NFL — an iconic game for NFL Family Game Night. This video game is based on American football, and NFL Family Game Night's team members are NFL players and their families. The game scores 10 out of 10 points as one to be played with the whole family, siblings, and friends. If you're looking for another option that combines sports and video games, you can try FIFA, for example.
Make it valuable
A family game show should be engaging and competitive while encouraging teamwork, communication, and problem-solving skills. Not only does it strengthen family relationships, but also provides an opportunity for unforgettable moments filled with laughter and joy. NFL Family Night Gaming has a competitive aspect to make the game more interesting. Still, bonus points are not the main focus of the event. On the contrary, the hosts of the show do everything they can to lighten the participants' mood. They discuss general subjects like favorite games or the perfect vacation destination, general knowledge and so. So in the end, it feels like another good family evening with friends.
In conclusion, a family game show is the perfect remedy for a lack of quality time and bonding in today's busy, tech-driven world. It's an entertaining and engaging way to bring everyone together and create memories that will be cherished for years to come, bringing joy and laughter.