Jan. 13, 2022
Mastering your video game organization skills: a guide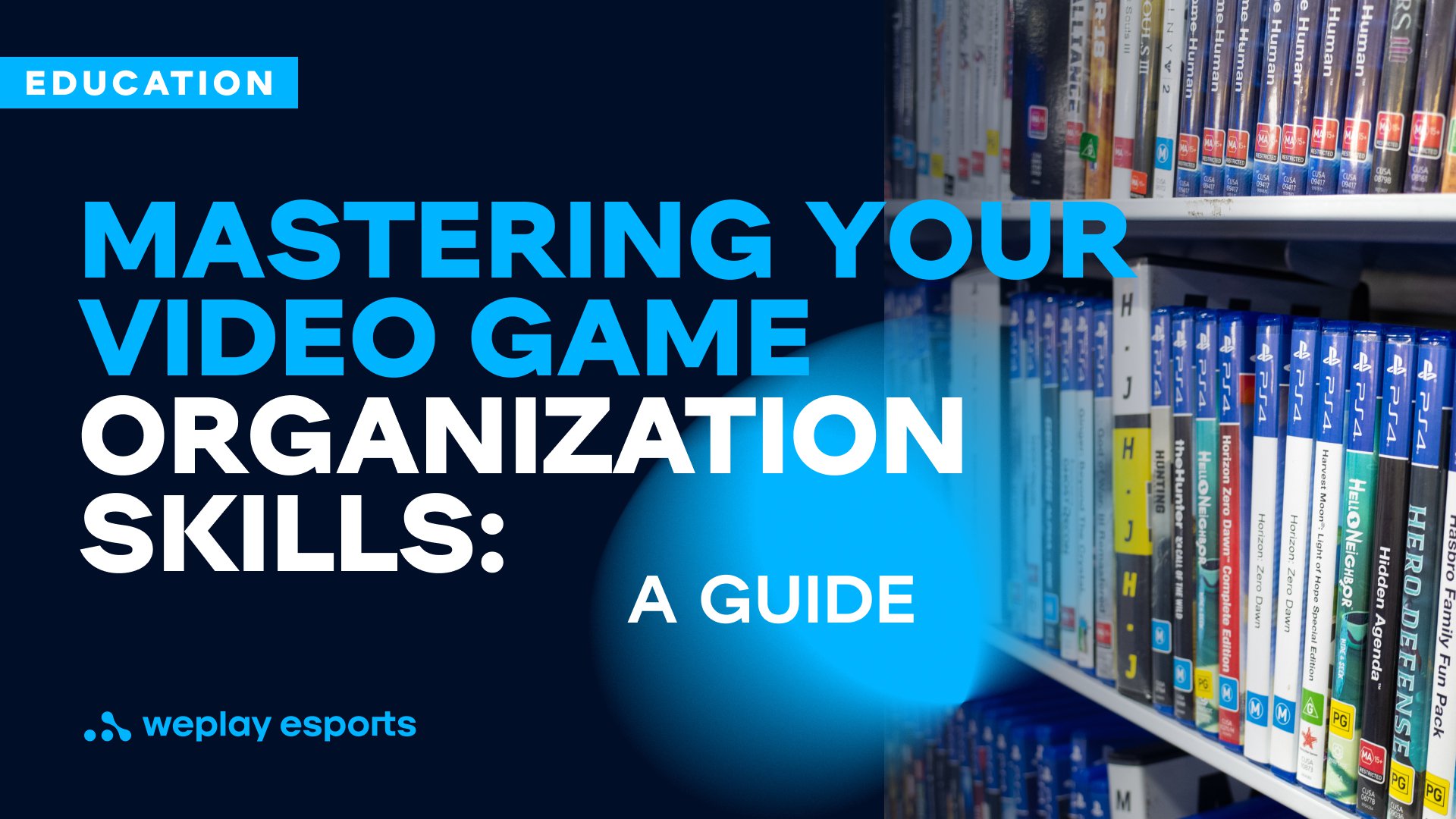 Organized space helps to focus on the gameplay. So, check up the lifehacks about how to get rid of a mess and dive into exciting battles!
Cluttered spaces affect people's mental health. Inability to concentrate, constant stress, and increased irritability can be a consequence of things being out of place. It is incredibly depressing when a person's hobby materials are in disarray. Most people like to play video games to refresh their minds and unwind, not worry about messy cords. If, before playing your favorite video game, you waste time looking for the controller, untangling wires, or searching for the game itself, then you can take advantage of a couple of tips on how to organize your video game collection and game accessories so you have everything at hand.
Check out your video game collection
Before you start organizing your video games, sift through them. There are probably some you don't need. This applies not only to games but to all kinds of accessories. Headphones that are broken, games that don't fit your systems, cords, and everything else you no longer require can be donated, sold, or thrown away.
However, not all the things that you don't use should be discarded. For example, your first console, first game, the gifts from loved ones are near and dear to a gamer's heart. You can have your own collection of these things — but organize it properly.
Storage system for organizing video games
Shelves, shelves, and more shelves.
Choose a storage system or make it yourself, depending on how many games and collectibles you have. Baskets and boxes go on the shelves. Choose transparent, black, or closed bins depending on your style. Before you put hard copies of video games on the shelves, pack them by genre or in alphabetical order. The main idea is being able to find a favorite game in a few minutes, and not rummage through bottomless boxes for hours.
For collectible old game cartridges, you can buy plastic cases. It's unlikely that you still play Super Nintendo games. Instead of hiding boxes of valuable collectibles in your attic, keep them safe in your storage solution.
Game consoles and controllers
If you have several consoles that you use regularly, you know what it's like to constantly plug and unplug them into your TV or monitors. Plus, all these USB cables begin to look messy at some point, and in the end, to determine which wire goes with which game console, you will have to untangle the Gordian Knot – quite literally.
Fortunately, these days, if you have an issue, someone will have undoubtedly already solved it. So, in this case, the solution is more straightforward than you can imagine, and you can buy it for $10–20. An RCA or HDMI splitter box allows you to connect multiple game consoles to one monitor at once. With the splitter, you can easily switch between consoles.
It's even easier with controllers. You can buy or make yourself a controller stand. This will work if you have 4–6 controllers. If there are more of them, stands will take up a lot of space. But there is another place where you can store your controllers — may we present… the wall. With a set of gamepad wall mounts, you can lay out your collection of controllers. First, it's really convenient. And secondly, it's stylish.
Gaming gear
It's hard to keep cords, chargers, headsets, battery packs, and extra USB cables neat. There is often not enough space on the desk, and simply putting it all in one box is the worst possible solution. In general, keeping all this stuff together creates even more clutter. So, you can choose from several storage solutions for each type of gaming accessory.
Headsets
If you make a couple of hangers, you can hang your headphones and some USB cables. Attach hooks to a table, wall, or any other surface and organize part of gaming accessories.
Battery packs, VR stuff, etc.
The things you use only occasionally are typically easier to hide. Put them in the bins, place them in the closet, hide them in a footstool with a built-in storage unit, or set them under the table; there are many options. If there are things you frequently use, put them on the shelf where you keep your disks. This way, they will always be at hand.
USB cables
If there is room inside your desk, it's better to use it for cables. Fold and tie cords together using rubber bands or zip ties. This way, you won't have to worry about them getting tangled up in the drawer.
Game hoarding is inevitable if you are a gamer. It's not a problem in and of itself, but when things start to litter the place where you used to rest, you can no longer play and relax. To make your hobby an enjoyable activity and not a stressful one, you should take advantage of video game organization tips first. Keep your things in order and boost your organizational skills.