Sept. 13, 2023
Live Shows: A Way to Improve Mental Well-being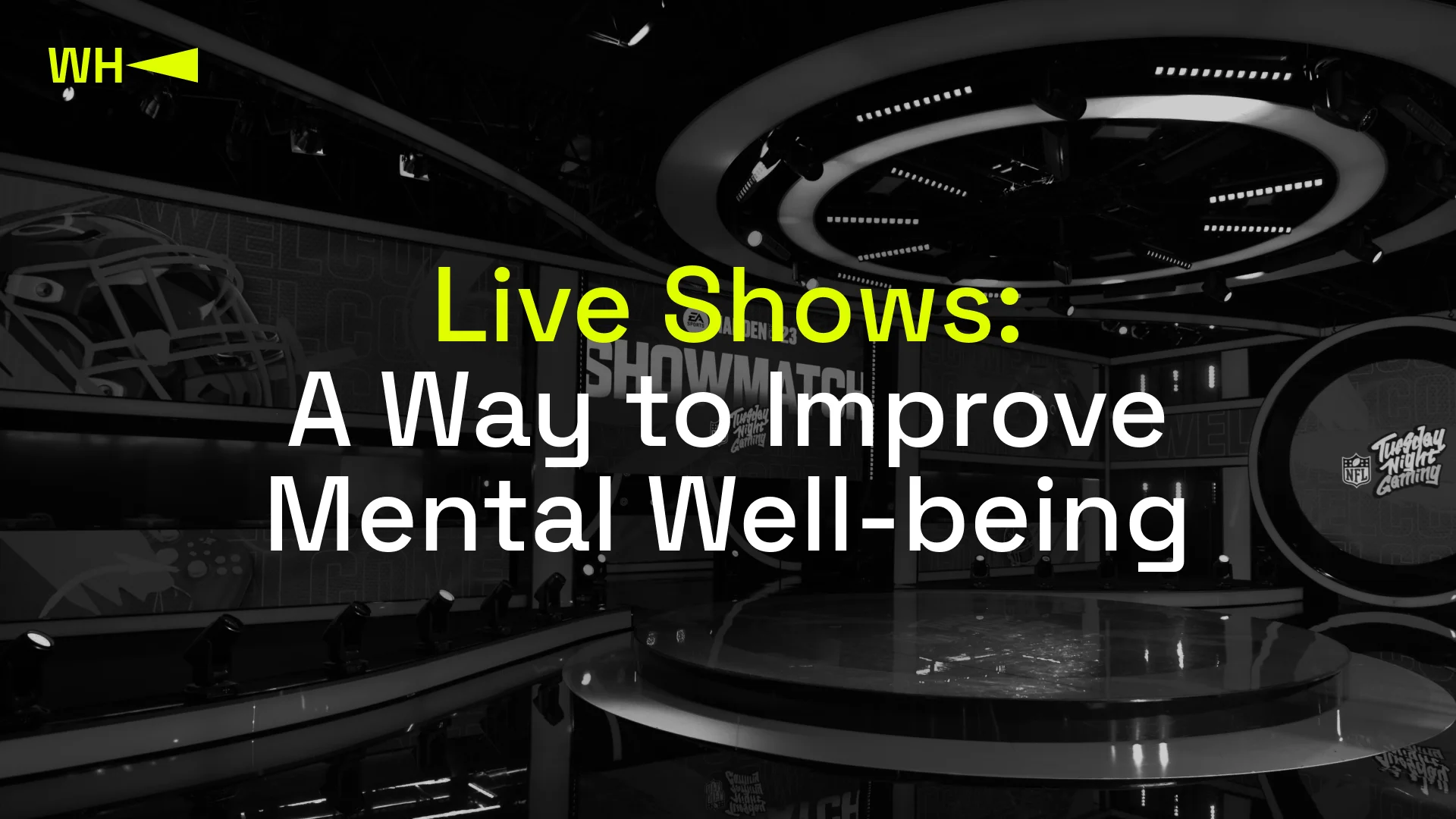 Watching live shows is one of the popular ways to relax. They bring you positive emotions and allow you to temporarily distance yourself from the stresses and strains of the daily grind and have fun. Of course, binge-watching is not a healthy habit and may grow into an addiction, but giving yourself an evening off to enjoy a show has a beneficial effect on your mental health.
Inspiration
Often, you may only need a boost to finish a complex or routine task. Live shows go a long way toward bringing a level of inspiration that can help with day-to-day tasks. This is especially true for quiz shows. You know how it goes: if you can't bring yourself to do something, do a couple of simple actions first to tune your brain into a productive mood. Completing an online quiz gives you a sense of accomplishment that will help you in your work. For example, the Wheel of Chaos show is perfect for gamers: you can guess words, sentences, and much more, all of it integrating game world notions.
Relaxation
Life can be stressful, and you know it better than anyone? Sometimes, you need to shift your focus and distance yourself from problems in order to relax. It's hard to correctly evaluate decisions when under constant stress, but after a good rest, you often come back enlightened. Hosted by Extra Emily, the Wheel of Chaos live show lasted two and a half hours, during which viewers could laugh with the hosts and participants, communicate with other viewers, get their fix of emotions, and hit refresh.
Communication
Despite prejudices as to online communication replacing face-to-face interactions, a live show is a unique opportunity to connect with other fans and like-minded people in general. You can share your opinion and find out what others think, participate in fun competitions, and so on.

What distinguishes a live-streamed show from a TV broadcast is the element of surprise. Since everything happens live, all that goes on in the studio is immediately transmitted to the audience. This spontaneity is why many people love live shows.
By Means of Conclusion
Live shows are many, and the choice is endless. Cooking, music, and gaming shows captivate audiences of all types, so no matter your tastes, there's always something to suit them. Besides, even a time-tested idea can get a second life thanks to a creative approach. The Wheel of Chaos show is a case in point. Naturally, it's not enough to just copy an idea, so the organizers added various challenges to make the show more modern and bring it closer to the younger generation.
Although the show's format does not seem unique, technical innovations make it a worthy competitor to other live-streamed entertainment. When it comes to content, one has to consider quality as well as quantity. Creating just one show involves a group of people who pore over everything — down to the smallest detail. For example, in the Wheel of Chaos show produced by WePlay Studios, specialists developed a unique rotating platform. The challenge here was to balance the device to avoid glitches. With just one movement of their hand, participants would activate the platform to win points. Also, unlike the classic rotating wheel, Wheel of Chaos had a more modern design with built-in LED panels that changed color depending on graphics and the stage of the game.

Live shows are an integral part of our lives, just like TV programs were before. And while it's worth consuming content responsibly and being wary of binge-watching, there's nothing wrong with watching your favorite streamers' releases as a recreational activity. Moreover, by choosing quality content, you make it popular and therefore contribute to the emergence of new shows and the development of old ones.