Sept. 6, 2023
Madden NFL 24: What's new?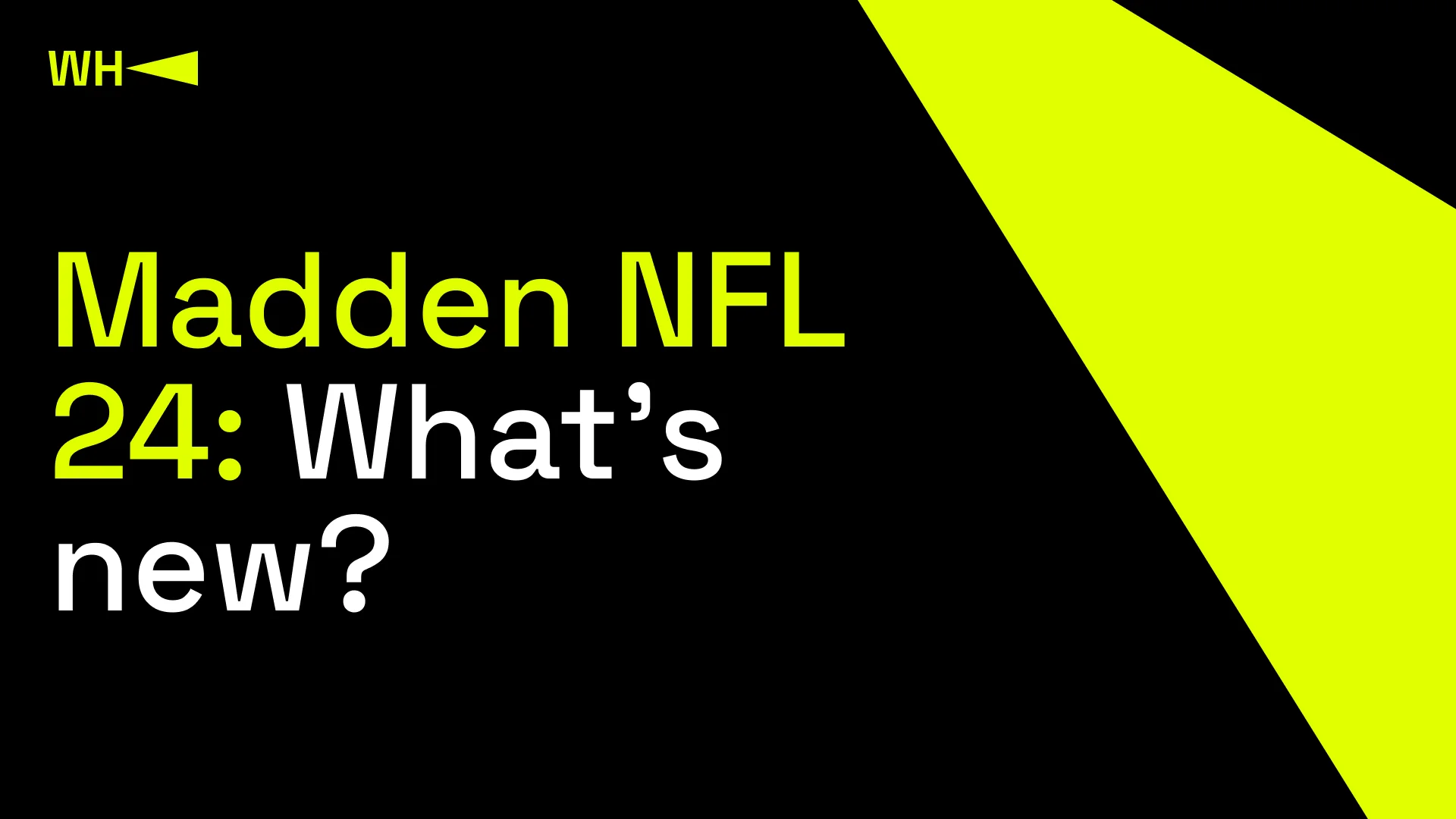 The Madden NFL game series is over 30 years old. Throughout its history, the developers have seen both the delight of fans at the new elements and their frustration in anticipation of new releases. The recent release of Madden NFL 24 took place in August and pleased all the game fans. Streamer Esfand has already held the OFFICIAL MADDEN 24 LAUNCH PARTY show on his Twitch channel, where WePlay Studios acted as a production partner. If you missed the show, you can still watch it here, while in this article, you will find out more about the new features of Madden NFL 24.
An analysis should probably start with something that immediately catches the eye, namely animation. As a content production company, WePlay Studios understands how important the visual part of any product is, and there is indeed something to tell about Madden NFL 24 animation: it uses SAPIEN technology to make player movements, from running to passing, look even more realistic. Plus, improved animation affects not only the football stars but also the coaches and the fan crowd. Overall, this greatly enhances the viewing experience because instead of looking like weird little dolls, all the game characters seem so much more real. Even their body type varies: from slender to muscular, from short to tall.
More about the game
The most exciting news, of course, is that the mini-games are finally back. As part of the Training Camp, you can enjoy mini-games for every position on your roster, from Rushing Attack to Target Passing. As rewards, mini-game results will bring you different benefits, such as skill points to upgrade your player.
The new release covers all game areas, from trades to settings. Developers delighted fans with game optimization and other bonuses. For example, Madden NFL 24 has doubled the number of trade slots. As the publisher notes, although six trade slots do not look too realistic for a real-life league, Madden NFL 24 is a fun game that helps people better understand football and enjoy it through hands-on experience.

Madden NFL 24 is a game that can be enjoyed both solo and with other players. Therefore, the developers have expanded the settings and made it possible to customize the league to your needs. Depth chart reordering, draft class strength, offensive and defensive playcall settings are all up to you.

In general, fans of the Madden NFL series consider the release quite successful. You can see what the gameplay looks like and feel the vibe of the new Madden NFL 24 thanks to Esfand's show. For four hours, Esfand and the studio guests look at the new game from all sides while having pure, unadulterated fun playing it. These are the emotions games should give, right? On the one hand, you have to sweat to unlock some achievements, but on the other hand, gamers do enjoy themselves while having a good time with friends and indulging in their favorite hobby.