Nov. 4, 2021
If a perfect esports title exists, it's Rocket League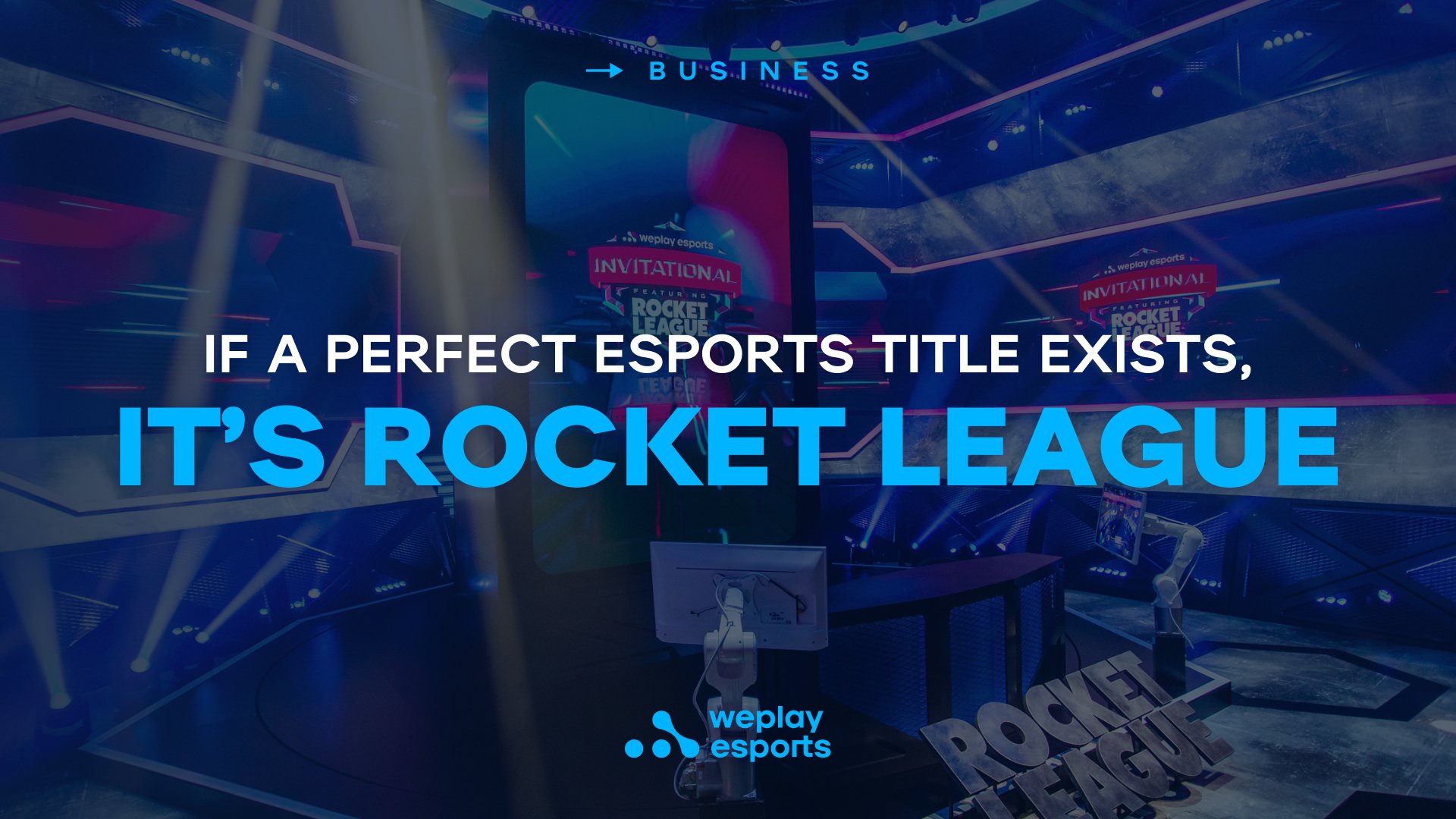 Here is why Rocket League is the unicorn of esports that everyone should get excited about. The facts and numbers don't lie.
Esports is often compared to sports, and Rocket League (RL) from Psyonix is an extra special case where the resemblance is the most striking. The title was released in 2015 and was immediately recognized for its unique take as a competitive game for virtually every type of audience and demographic.
In 2019 Epic Games, the developer and publisher of Fortnite, bought Psyonix along with its IP. Soon after the acquisition, Rocket League became free to play on most popular gaming platforms, including PC (Epic Store), PlayStation, Xbox, and Switch. Back when the news about the upcoming monetization change came out, the fans had mixed feelings about the future of the game.
When I heard about the switch to the free-to-play model, I was conflicted about the future prospects of this title as well. In my opinion, esports should provide everyone access to all the same mechanics relevant in competition regardless of whether they have paid anything. There are ways to exploit a free-to-play game through various practices, shifting the focus from the competitive aspect to grinding. It never happened to Rocket League though, and its community felt all the advantages of the free-to-play model without suffering the possible drawbacks.
Rocket League has been growing in popularity, gaining around 50% more hours watched on average on Twitch every year since the release. Unsurprisingly, the biggest gain in numbers came as a result of the switch to the new free-to-play model.
I am not alone in the opinion that Psyonix has handled the development of the game through the years admirably. I had an opportunity to talk to prominent game community members who participated in the WePlay Invitational featuring Rocket League as members of broadcast talent crew: Thomas "F." Badinger (Twitter), Jason "SUP3RSoN1K" Burns (Twitter), and Adam "Lawler" Thornton (Twitter).
"The game hits the nail on its head, and is a dream scenario for esports orgs. It's family-friendly, accessible, and one of the most-watched esport titles in the world. Rocket League is what everybody desires. The difficulty with the game is because it is so unique. There's no competition," pointed out Adam. "I'd like to see them utilize the experience of these prolific organizations, as well as get community feedback from pros and others to further improve the game. It seems like Psyonix is doing a much better job at that lately."
Rocket League esports ecosystem
The flagship esports circuit of the game is the Rocket League Championship Series (RLCS) run by Psyonix. Until recently, it included only the regions of Europe, North America, Oceania, and South America. In September 2021, the developer announced the addition of Asia-Pacific North, Asia-Pacific South, and MENA to the RLCS as full-fledged regions, as well as a $6 million overall prize pool for the 2021–22 season.
An RLCS season usually consists of three Majors with the participants coming from regional splits. The best players throughout the season are invited to the Rocket League World Championship — the biggest RL event of the year.
Besides RLCS, there are other Rocket League esports events, run by independent tournament organizers, usually with the support of Psyonix. One of the recent such events was the WePlay Invitational featuring Rocket League.
On the image below, you can find the top five Rocket League non-RLCS events of 2021 by hours watched according to Esports Charts (as of November 2021).
(⬇Click the image to enlarge ⬇)
What makes Rocket League a special title even among esports
My favorite metric for evaluating the performance of a separate show or a game title is hours watched, closely followed by average viewers. These two help understand whether the viewers enjoy the content and keep watching it.
According to SullyGnome, between September 2020 and September 2021, the average growth of hours watched on Twitch is 47.8% overall. This is the average for all titles featured on the platform. For Fortnite, during this period, the amount of hours watched grew by 6.1%. Over the same period, Rocket League gained a whopping 105%.
(⬇Click the image to enlarge ⬇)
Here is a list of reasons why Rocket League is growing faster than the esports market in general:
"If it's a good game without problems, then making a free-to-play solution tends to increase the number of players. So we saw a lot of growth from that," said Jason.
"I'm a fierce believer that if you want to have a "real" esport, free-to-play is the way to go. You need to remove barriers to entry," noted Thomas.
You can buy a brand-new console, load Rocket League for free, and start playing.
You have fun moments after you've started the game for the first time
"It takes a minute to understand and forever to master," noted Jason. "There is a very high skill ceiling where you always can find a new challenge for yourself."
Rocket League finds ways to unite people of different cultures, backgrounds, and demographics
"For some reason, Rocket League is more multicultural than many games that I see. It's a global game in a way that not many games really are. And so I think that's a big part of why we see the numbers exploding for Rocket League," said Thomas.
"Even though most of the fanbase is younger, many people who play it are of older demographics. We have leagues called the Old Man League, where people over 30 can play. There's a bunch of 30–40-year-olds who are just hanging out and playing Rocket League for fun," shared Adam. "There are different sub-communities where people can find a place and feel like they belong."
Rocket League has a friendly community
"I would say that Rocket League is one of the most positive esports communities out there. It accepts everybody. So it's awesome to get in here. If you have a question, they'll answer it for you," said Thomas.
Rocket League is a unique take on esports
"There's a lot of shooters, but you can't name another car football game," noted Thomas.
Rocket League is close to traditional sport
"This is the closest thing to traditional sports, easily understood and fun to play. No matter what your skill level is, you can find a place to play," noted Jason.
"In fact, my parents and relatives tune in and watch Rocket League, and they don't need me to explain some crazy character abilities or anything else. It's soccer," Adam pointed out. "Its accessibility really invites people in. The beauty of Rocket League's simplicity really is something special."
Top brands want to associate themselves with Rocket League
Esports is currently the go-to medium for a brand that wants to attract a younger audience, and Rocket League is a perfect title for that.
Rocket League BMW M240i Trailer. Video: Psyonix
Even with the pay-to-play model, Rocket League kept a steady growth in hours watched for years. Between the free-to-play model, extended RLCS, and recently announced partnerships, Rocket League is shaping up to become the world leading esports.