Aug. 7, 2021
How to Start a Video Game Company? What are the basic ingredients for its success?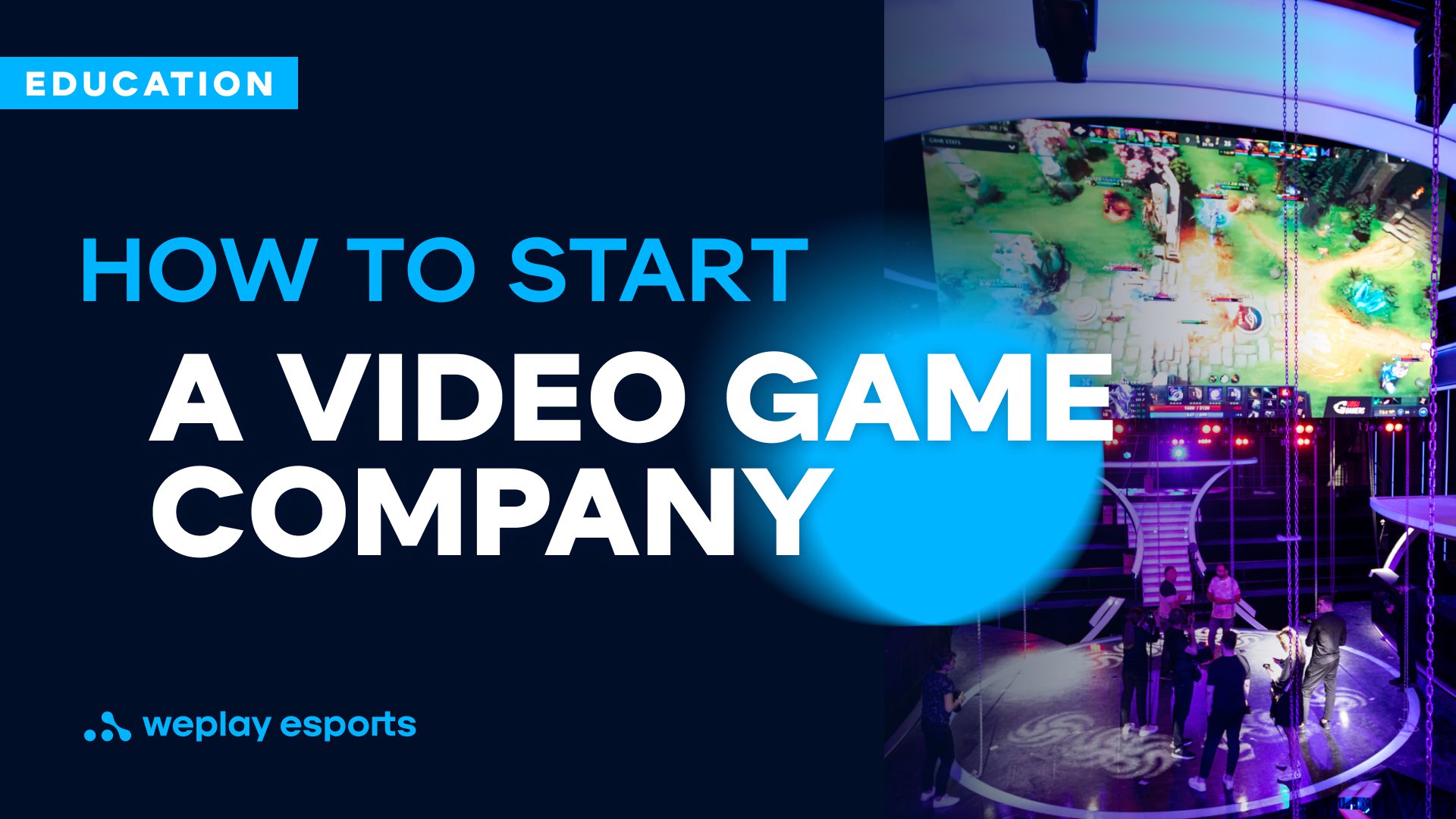 The video game industry is a fun and flashy segment of the entertainment world. Writers, developers, and other nerdy creatives often look for ways to join in and get their own computerized stories told. From soothing farming sims to hardcore hack and slash demon slayers, the market is so broad that almost anyone can find their place as long as they have a good plan and stick to it.
So, here's how to start a video game company.
Types of Video Game Companies
Just as there are many games, there are an equally vast amount of video game companies. They can range from indie to Triple-A, niche hobbies to esports. Some companies just focus on making big-budget games to push the limitations of gaming, and others are just one guy on his computer with a good idea making all the music, code, graphics, etc., to build the video game of his dreams.
Games from all kinds of companies have potential, and you never know what might become a sleeper hit. While getting investors and becoming a Triple-A company might sound appealing, having a smaller indie team might mean you get a lot more freedom and creativity in your games in a smaller scale way. Indie games are also technically lower risk because they might just be self-funded or paid for by a Kickstarter, while if one huge investor-backed game flops, your company likely won't be able to bounce back. It's up to you to decide on what route you'd prefer.
Where to Begin
Starting a video game company is no easy task, so fresh entrepreneurs should try to do their best to be properly prepared. For example, every step to making a game has to have a clear goal. Otherwise, you might run into painful snags later down the line. You also obviously have to think of a marketable company name, do the legal paperwork, and all that jazz alongside the big-deal issues you have to tackle.
But let's talk about the kind of things all game publishers have to focus on, regardless if they're indie or big-name.
Game Concept
Arguably, the most crucial step in video game creation is having a game concept. Now, the game can range in complexity. It could be as simple as creating a 2D side-scroller taking the players on a short journey or as complicated as a 3D, high-res graphics epic saga. Similarly, the games could have profound, world-building lore or a "hit the guy and win" mindset.
Regardless of the route you go, you just have to take the time to think about it and make sure the idea is solid. Both Mass Effect and Super Mario franchises are wildly popular, and they have very different directions to them. The most important part of a game concept is making sure it's cohesive and entertaining for the player, no matter if you're stomping mushrooms or saving the galaxy.
Oh, and it also helps if you absolutely love your idea. Passion always helps fuel creative and compelling stories.
Sponsors/Investors
As somewhat mentioned in the types of companies, there are various ways to get your game funded. However, whichever way you go, you have to know what you're getting into and commit to it.
When it comes to a Kickstarter style, you have to be prepared to put in the work on self-marketing, follow through with tier rewards, and be very serious about making your patrons/supporters feel like they're a part of your progress. Also, make sure that your marketing and rewards are appealing and attainable: offer score CDs, names in credits, signed thank yous, cameos, whatever makes you excited to do. However, don't offer things you can't deliver. It won't go over well.
If Kickstarter isn't your style, though, you have to focus on marketing another way. Instead, write a business plan to pitch, meeting with investors to get them to pick up your game. Get a solid investor, and your company could go from two people in a basement to an office with a whole creative team in no time.
Build a Team
While some people are happy to do the entire game by themselves (looking at the creators of Stardew Valley and Undertale), most people are better off with a team. That can and will include developers, musicians, artists, writers, and marketing folks. It depends on the size of your game project and how large your team will be. You could have a tiny, happy team of five on smaller games, but sometimes you could have hundreds of people working together to create an epic, Triple-A worthy gaming experience. Either way, though, building a great group of people around you is vital to make sure your company and game succeed.
Esports or No?
While creating your game, you need to think about whether you want your game to be single-player or multiplayer, and even more importantly, if you want it to become an esport. Sometimes a simple idea can turn into one of the top games in the world if it gets involved in esports. At first, investors were baffled at a pitch for a free-to-play MOBA with absolutely no single-player option. However, that multiplayer and patch-friendly game turned into the League of Legends powerhouse that dominates today's esports scene. However, esports inclusion is a lot of work and, in the case of LoL, does involve constant patchwork and updates. So, if you'd rather finish a game and then move onto a different project, esports might not be for you.
Importance of Gaming Conferences
For up-and-coming video game companies, esports conferences are absolutely vital. Not only can you learn from the top professionals in your field, but you also can network and interest more people in your games. Research and business conferences are great for knowledge, and fan-focused conferences like PAX can showcase your game and get players loving it. A dozen very enthusiastic new fans and your game could spread like wildfire.
Top Video Games Companies
One great way to build your own company is to look at the top creators in your field and emulate them. As far as video games go, many successful companies fill different niches and entertain audiences. However, here are a handful of the best: EA, Sony, Ubisoft, Nintendo, Blizzard, Epic Games, Square Enix, and Bungie.