Aug. 1, 2023
How Pixotope Revolutionized AR for WePlay Fans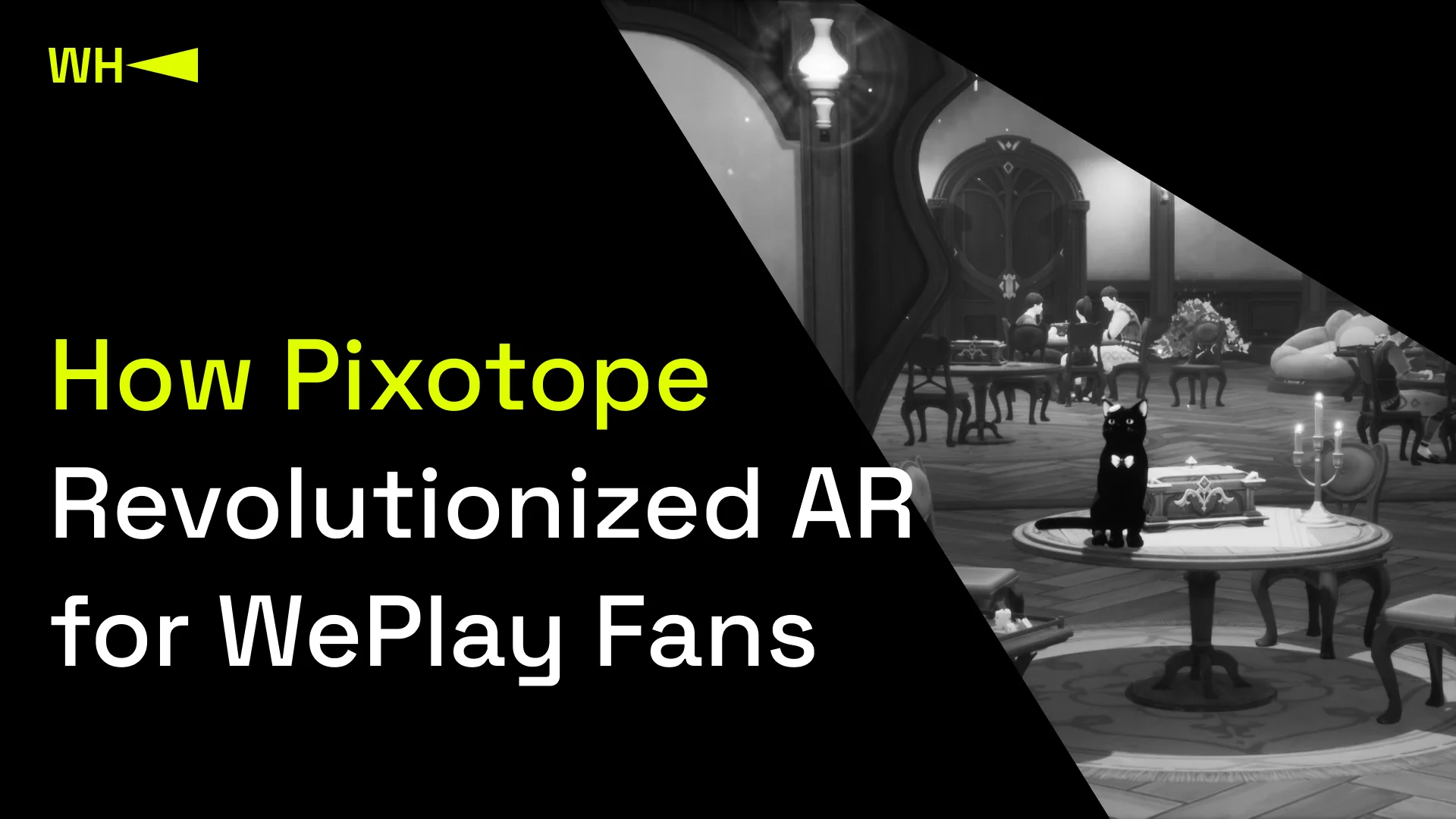 WePlay Studios' secret ingredient to holding successful events is not one but many things. The people who take part in event creation are important, and so are the reliability of the contractors and the tools the company chooses to make a show. Throughout its history, WePlay has worked with many tools, and one of the most indispensable is the solution from Pixotope.
About Pixotope
Pixotope is the leading software platform for end-to-end real-time virtual production. Through its approach to product development and education, the company is making virtual production accessible to everyone and giving all content creators the tools they need to tell immersive stories with the visual impact of high-end feature films. With a customer portfolio that includes some of the biggest live productions around the world, Pixotope understands the critical nature of delivering reliable and sustainable solutions for media content owners and producers to use in their businesses.
Using solutions like Pixotope, content creators such as WePlay Studios can combine high-quality visuals, just like in the movie industry, with immersive content similar to that in video games.
How Pixotope Empowers WePlay AR Specialists
Pixotope Extended Reality (XR) Edition is an advanced rendering and mapping solution designed specifically for displaying visuals on LED screens and volumes. It seamlessly integrates into the standard Pixotope workflows, ensuring a smooth and efficient production process.
What sets Pixotope apart is that it doesn't rely on Unreal as a plugin renderer like traditional computer graphics systems. Instead, Pixotope provides a fully native implementation, which means it offers enhanced functionality and superior performance without any compromises.

WePlay often uses solutions by Pixotope as a reliable event production tool. One of the recent examples is One True Genshinologist, a quiz for students and college graduates who love Genshin Impact. Utilizing Pixotope, WePlay specialists had full control over various aspects of the project, including color correction and camera settings, all regulated through the intuitive tools provided by Pixotope.

Using these tools, AR specialists placed characters from the popular video game Genshin Impact right onto the stage. These characters gave the impression that the show was a spin-off of the fan-favorite game. The team carefully recreated every aspect of the characters' appearance, from eye color to the tiniest accessories, to capture the game's atmosphere. This process required a lot of time and effort to ensure the characters looked and performed well. However, with reliable tools by Pixotope, specialists succeeded at this demanding task and placed the characters on air without a hitch. The result was an unbelievably immersive experience that captivated viewers and made them feel like they were part of a magical world.
As an event production company, delivering high-quality, captivating experiences to audiences is paramount. From designing visually stunning stages to incorporating cutting-edge technologies, every detail matters. Therefore, it is essential to have trustworthy partners who can provide reliable solutions.

One such partner is Pixotope, a tech expert proficient in creating immersive content. Their expertise and top-notch solutions have made them a valued and reliable partner of WePlay. With their support, WePlay has been able to mesmerize audiences and create unforgettable experiences. A special shoutout to Pixotope for their commitment and trustworthiness in the event production industry.