July 14, 2023
How Esfand's Draft Night Extravaganza Bridges the Gap Between Sports and Gaming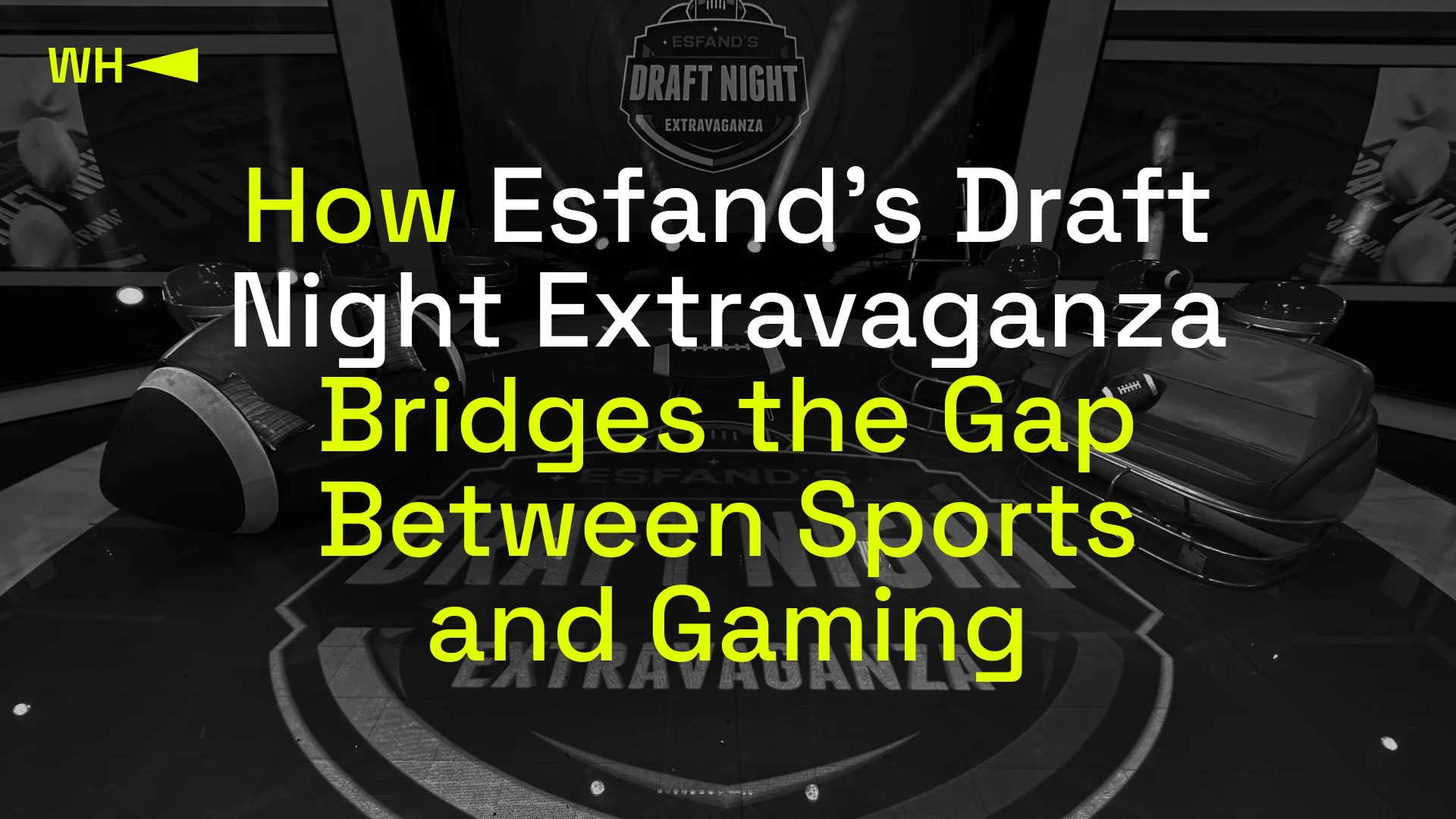 Competition is what makes companies and industries grow and develop. Just like gaming and sports, esports has taken its rightful place in the entertainment industry. Moreover, after the pandemic, many sports industry representatives have reconsidered their attitude to digitalization and found some similarities in the fan bases of all three.
For content creators, this meant more opportunities to provide their viewers with a unique product. For example, famous Twitch streamer Esfand was one of the many to leverage this opportunity. On his channel, he would often play Madden NFL (an American football sports video game) and saw the genuine interest of his audience in American football. Esfand himself is a big football fan, so he tried to make each of his streams interesting — even for the audience that's used to other games. Besides regular live streams, Esfand came up with his own show idea — Esfand's Draft Night Extravaganza.

The Esfand's Draft Night Extravaganza show features sports stars alongside famous gaming creators to cater to both audiences. While the idea might seem a little baffling to some, after the first day, they were truly fascinated by the way Esfand and his guests were preparing and delivering content.
The Key Elements That Make a Show
Emotions
First of all, whether people play video games or watch sports competitions, they are drawn in by the idea of getting their shot of emotions. Here is the joy of victory, the thrill of the turning points, and an overall feeling of euphoria as the problems of everyday life fade into the background. Esfand sensed this about gaming and was able to relay it to his audience. Therefore, he used his charisma, jokes, etc., both in his streams and in the show to transmit emotions to his fans.
Setting
It's hard to overestimate the value of a complete show filming set compared to a regular Twitch stream background. On the WePlay Studios stage, a platform was installed that could easily compete in size with that of any TV show. All elements — up to the sofas on which the hosts sat — were made to the theme of American football. In addition, the specialists developed a recognizable show style, discernible from the very first moment of the intro.
Theme
For many, the first association with a gaming/sports show would probably be games like Madden NFL or FIFA. And many would have limited themselves to them, but not Esfand. His show is not about being one of many — on the contrary, it is a unique format where people predict drafts.

All in all, combining sports and video game elements is a great way to get to know your audience better and deliver the content the fans seek. Therefore, it can be safely assumed that in the future, there will be even more cross-industry shows, for example, more blends between gaming and traditional sports or other areas of entertainment. The main thing to remember is that emotions and creativity help lay the foundation for any show.