July 10, 2023
A Triumphant Journey: Celebrating DashFight's Three-Year Milestone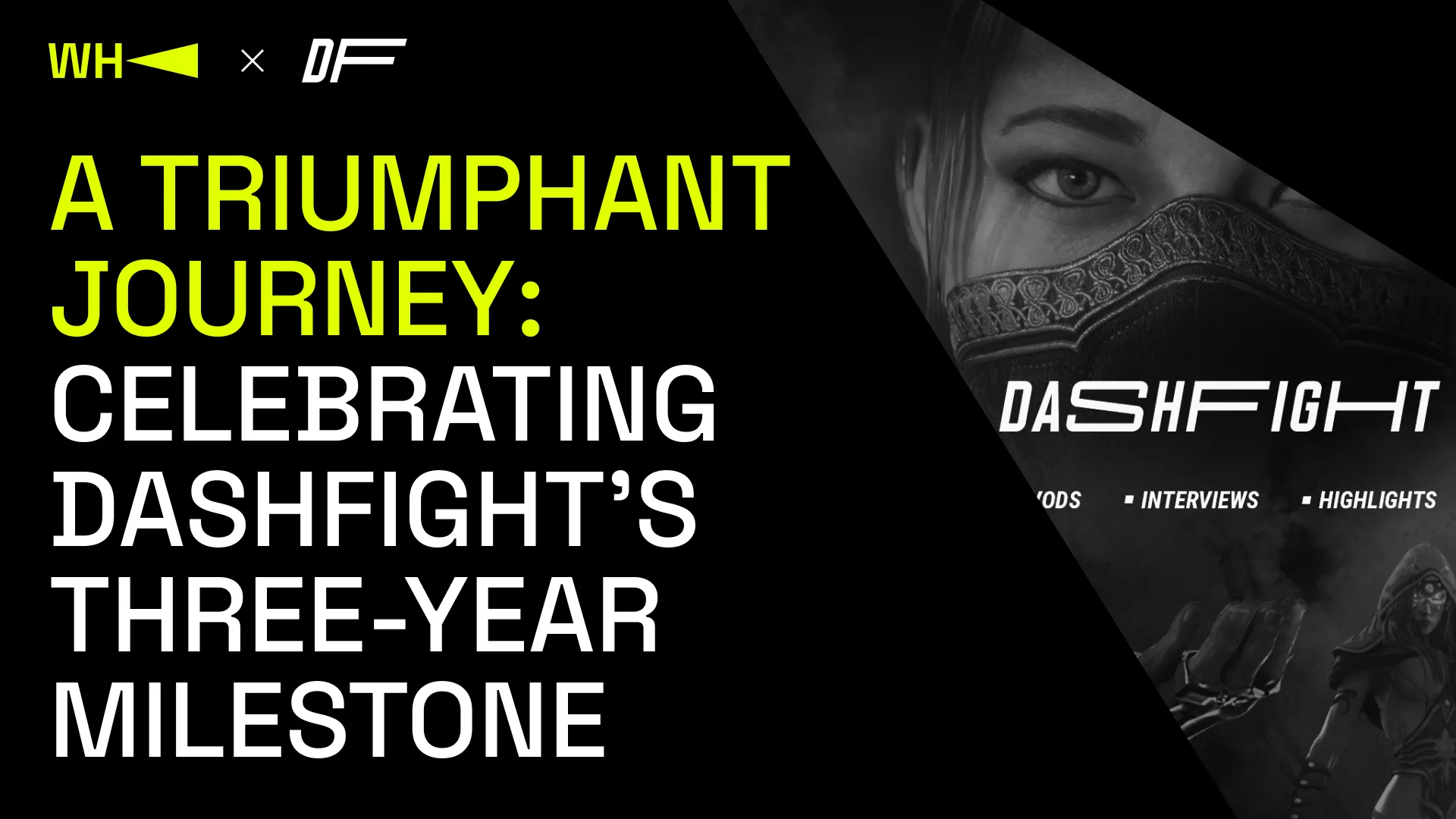 DashFight has reached the milestone of delivering unique content for the fighting game community for three years straight. It was a great journey full of triumphs, hurdles, and countless moments of growth, and it's absolutely worth reflecting on the most memorable ones. You can read the full recap here, and this article sums up the ride pretty well.
DashFight Rewind – 3 Year Anniversary Special
Three Years of Growth and Success
Reflecting on the three years of success, it's incredible how far DashFight has come. Its achievements speak for themselves: its portfolio already includes 14 different titles, compared to just a few games the company started out with. DashFight gathered a massive base of fighting game players, reviewing over 100,000 pro players from all the realms of the FGC (fighting game community). More than 12,000 players have their very own profile pages on the platform, detailing their tournament results, social media presence, and bios. The platform's community has grown exponentially, with over four million people engaging with content, participating in tournaments, and building lasting connections.
Media Partner That Earned a Reputation
From live interviews with players to behind-the-scenes footage, DashFight's on-site coverage has truly brought a lot of events to life for a loyal audience. The company's team captured the essence of tournaments like the WePlay Ultimate Fighting League, Evo (2022), Evo Japan (2023), and Combo Breaker (2023). Through careful planning and team members' dedication, the team has proven time and time again that their coverage not merely informs fans but manages to engage with them.
On-Demand Content
DashFight content is unique and tailored to suit the needs of fighting game fans. The company strives to create content that not only resonates with the audience but also provides value and entertainment. DashFight's team has worked tirelessly to deliver engaging articles, informative videos, and hands-on guides — all with the goal of meeting the evolving needs and interests of its loyal followers.
The past three years have been filled with moments that have shaped DashFight as a fighting games-focused company. From the early days of enthusiastic projects to the exhilarating highs of achievement, the company has grown, learned, and thrived together.
For these three years, DashFight has become a trusted source of information and entertainment for fans all over the world. Its commitment to understanding its audience and consistently delivering top-notch content has been the secret sauce to its success. Looking back, it's clear that its unique materials have been the driving force behind the company's growth. As DashFight forges ahead, it is excited to continue providing fans with the engaging and tailored content they deserve, adding new disciplines like Tekken 8 and making the family of fighting game lovers bigger. Stay tuned — DashFight has only just begun!