Dec. 14, 2020
Esports without borders: how Oleg Krot and Yura Lazebnikov built an international company with Ukrainian roots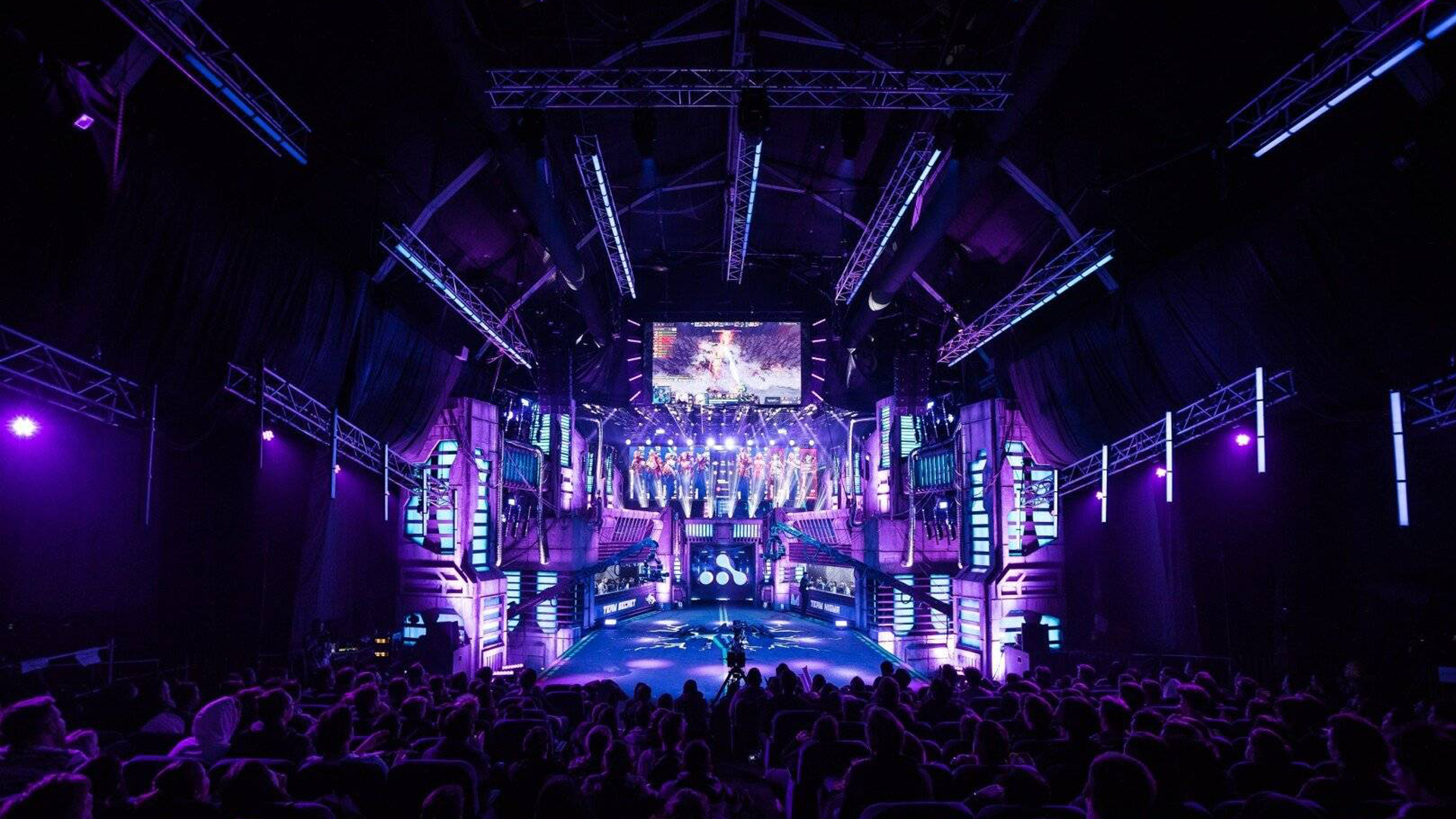 Olympics – and most other representative of sportive events – suffered postpones and cancellations due to Covid19s pandemic, causing many international brand s to lose a heavy chunk of money. However, esports have endured the initial rough times and now they are going in the other way: expanding, growing and capitalizing. Online brand management can help to discover these international markets and the possibilities are infinite.
Online Tournaments are gathering more and more viewers, and arenas for games are appearing all over the world; even with social distancing, esports managed to adapt and overcome difficulties. And more than that, markets and branding are converging into one capital idea: "This industry will not be stopped".
Traditionally, most sportive events have capitalized because of its viewership count. Sponsors are the oil that move the engine move forward; with an international brand paying to promote their product through an engaged viewer base, the events themselves kept being more and more well-elaborated, which attracted more viewers, which attracted more sponsors. It is an endless circle. The same logic applies to esports; games are the biggest industry in the world because its easiness of access and collective hype. That accessibility solidified even more when people were locked in home, unable to call their friends to go play soccer. Well, virtual soccer is a good alternative; and that line of thinking can be applied to virtually anything. Even Chess, an ancient and complex game, has received a lot of attention due to Netflix' (excellent!) "Queen's Gambit"; and from that, Chess tournaments are something much more appreciated than they were two years ago, with that single product from a massive brand. Kinda crazy, but websites that sell chess related business, products and services are skyrocketing right now. Such is the value of a well done branding before the incident.
It's not by accident that big international brands are investing in esports. Information means power and value. Their marketing plan is simple and result-oriented: the most people sees what we do, the most them know what we do, and the most yet buy from us. However, esports can further increase that marketing lead in previously unthinkable ways: For example, you can connect your branding with the company's brand, creating an intricate international marketing plan. A good example of this is "Red Bull Baron Power Play" from "League of Legends": accomplishing an objective in the game makes your team much stronger for a while, which matches perfectly Red Bulls marketing intention. By connecting an international brand (Riot Games) with another (Red Bull), the marketing plan even achieved to connect another international brand (the organization making the power play) with Red Bull. That sort of international marketing connection is just a tiny example of what esports made possible: linking brand images, solidifying their branding and building an even more responsive viewer base.
Another thing that makes esports a very good niche for branding and for selling a product is the fact that most of the viewer base is also the player base. That makes the consumer part of the game! The same person watching a professional player use a "Coca-Cola Gun" is able to use himself the same "Coca-Cola Gun". That makes Coca-Cola logo (for instance) travel across borders, since the person who were the target of the merchandising became a seller himself, creating other targets and so on; the product group is available for a lot of people. Easy, right? Who needs cringe advertising when you have access to that kind of solid market strategy? (Well, many people still invest on that, though, but the lists are shrieking).
Market responds to these intricate branding by creating business that help people to connect with marketing plans: that industry is virtually without borders and with almost infinite growth capability. You can invest in teams, tourneys, players, games themselves, platforms, ways of playing... Truly limitless. As football was the thing across the world previously, now gaming has taken its place, spreading the word by both playing and watching. The disadvantage of a physical sport makes virtual sports travel even further, and with so many business possibilities and so many different ways to display your brand core competencies, showing your logo in a TeamFight Tactics tournament has virtually the same impact of linking your brand image to a football league. And potentially more. By design, gaming will eventually be bigger than anything else.
English is the main language of communication in any business, especially through the internet, and in esports that is not different, but there are gaming centered offices in many regions of the globe, giving opportunities to local brands become international brands. Companies that originally would have trouble to target Y and Z generation audiences through regular marketing strategies now can offer their products in an international marketing created and expanded by esports. It is great for brand management: you reach a market that you can't otherwise with the same amount of effort you would put in your regular-everyday-traditional market. In terms of target markets, your service or product is going to be well known across borders. Most of e-sports nowadays teams are made in the franchise model: a brand representing the tournament itself with their players, casters,streamers and such. For that point, we can have an idea of how many are impacted by such marketing ideas: in 2017, a single League of Legends North American Franchise could be purchased by 10 million dollars. Any brand represented in such tournament is very well known within esports players, not only in the US. The value generated this way is pretty amazing.
Esports can go through many different areas. As a small example of that, in 2020, Fortnite allowed virtual shows from different bands in the world. Over 20 million spectators (and players), from China to Brazil, watched those shows. Its revenue were so high that many pop stars are actually delving into not only virtual exposure, but gaming exposure: figuring as characters in the games. Can you imagine how many borders are crossed by doing that? A person in Latin America who does not know pop songs is playing as someone representing some Korean Pop Star. The connections are truly beyond any physical limitations; for us who grew up thinking we'd never talk with someone so far away, now we can not only talk, know and buy, but also "imitate" them online.
In Ukraine, even one single player from Counter Strike: Global Offensive became a brand name himself. "s1mple" was the best player in the world for a long time, and one of the greatest of all times; Ukrainian business ideas that followed him became famous worldwide, and because of that, investments were made in companies from Ukraine. One of them is WePlay! Esports. With the goal of organizing and broadcasting tournaments of esports, the company uses a cohesive idea with technology solutions in order to become an international brand.
Being able to both see and use a logo (as an example) while empowering other brand as well is the foundation of WePlay! Esports. In one website, you can both watch, learn AND play your favorite game, which is fun, and companies can show their projects through both the games and the brands that have a representative in those tournaments, and that sort of win-win relation is available to any countries, any regions – and that's more than fun, that's lucrative. Most of international brands have already developed into e-commerce as well, so online viewership is interesting even from an "action market" point: a viewer will have the option to become consumer s for a product instantly just by hanging around and watching some (online) TV.
To clarify everything, an interview with WePlay! Esports founders explain better what the company goal is, how the esports industry is developing and how it can do better than traditional competitions – the founders of WePlay! Esports and TECHIIA international holding told in the first issue of Forbes Ukraine magazine.
Why is the esports industry fundamentally different from regular sports?
Oleg Krot, Managing Partner and Chief Executive
Officer at WePlay! Esports:
– Due to innovation and technology, esports has many advantages over traditional sports. Usual workouts may not be available to people with special needs. Sometimes the original physical form, which cannot be changed, interferes. For example, an athlete's height. In esports, people can compete in different parts of the world without needing to leave their home. Therefore, the audience is continuously growing, and it is more accessible than in traditional sports.
What does WePlay! Esports do? What sets the company apart from competitors in Ukraine and the world?
– WePlay! Esports is building an ecosystem that includes both traditional and innovative things. We hold tournaments, cover events from our own studio, using AR and other modern technologies, and create software for organizing competitions. We are building esports arenas on all continents except Antarctica. We work with the audience of more than one country or one language, and see esports of the future as a single global industry. This approach is the basis for our growth, which distinguishes WePlay! Esports from most esports companies. We believe that an organization can only be successful in this area if it, like esports itself, has no borders.
What are the primary sources of income for a tournament organizer?
Yura Lazebnikov, Managing Partner and Chief Business Development Officer at WePlay! Esports:
– First of all, it is sponsorship and the sale of media rights to broadcast tournaments. Also, in the near future, we plan to launch very ambitious and exciting projects for users on the WePlay! Tournament Platform, which generates income through premium subscriptions. One of the types of income is various contracts for the organization of tournaments and broadcasts, and consulting in this area.
What are the company's plans in Ukraine? What will the company do abroad?
– In Ukraine, we have concentrated mostly on the R&D, and also produce content focused primarily on European time zones. We plan to increase the number of developers, open new studios, and continue to develop the center of our European infrastructure here. Our international goals are to be present in all, more or less, broad and economically developed regions. This will prove ourselves not only in international leagues but also in reliable products focused on local markets. We have ideas, desires, and resources to amaze the audience from Los Angeles to Shanghai, to attract big money, big names, and brands to esports. As it turns out, the pace will only increase.
This interview displays the main product and goal of the business: connect the fast growth and rewarding marketing from esports to the market possibilities an international company has to offer. Remarkably, Mr. Krot talks about how traditional ideas – like stages, entrances, visuals – still has its part on creating such a brand; however, those traditional issues are more than possible to adapt and concatenate with innovative concepts.
It is an ambitious plan: creating Arenas and software to unite both cyber athletes and engaged companies, in order to gather public in the same basis as streaming companies. Mr. Lazebnikov's explanations relating that income will come from both the sponsorship tournaments and paid memberships; both ways also reward the athletes, thus empowering their own branding strategies; and then, they can carry WePlay! Esports' name to all areas across the world. It is a win-win situation for sure.
Several companies do either one thing or the other, but currently none do both: organizing the tournament AND streaming it to the wide public. With a smart approach into the several different areas WePlay! Esports works – that can be as far as hiring the right cast team and the correct programmers – the idea is not only viable, but also unique. WePlay! Esports lets you watch, enroll, compete and advertise, everything in just one tournament.
To become a top presence in many countries, it is a general rule that your product must be neat. And… the product quality is amazing. By clicking in WePlay! Esports Beta page we can already see the diversity of projects, with lots of content already uploaded. A few words that can describe what the general concept is are "quality image, outstanding design and good functionalities". Consumers of the content will be able to have a specially developed app to their Smart TVs, android, iOS and desktop, which says much how WePlay! Esports pretends to gather their market share. The competition currently developed one general app, and while it is indeed simpler to use, it is a terrible experience depending on which device the customer is on.
WePlay! Esports wide diversity of products makes it entertaining even if you do not know very much about a specific game, or cannot relate that much to playing it, which helps even a global brand that did not went into esports yet. There are so many features for both marketing campaigns and viewer experience that even a local brand can easily build a name if they target the right customer.
Imagine if your brand image was connected to someone performing outstandingly in a football league: that brand extension would be worth millions of dollars. It is the same sense of investing into esports, but with much more accessibility and a virtually limitless audience. It is also possible to connect your brand image with a tournament, calling all the viewership to create brand awareness; E-sports allow tournaments of all sizes from all countries, making it easy to deliver to your target market. Branding can go even in mini-steps, like linking a product instead of their holder. This helps to create a brand strategy that makes the market link your product to your name initially, and then going the other way around with other products.
If we think about how e-commerce started and how much it has come across borders to daily global presence, it says much about how much brands are investing more and more in the online market. E-commerce, just like esports, have a lot of positives if compared to traditional commerce: from brand equity created by lower maintenance costs to limitless brand growth facilitated by an international market, it can be an easy brand extension and also an easy start-from-zero project. That is the path branding in esports is going through.
When we connect the information that the customer is the consumer and a player with how fast esports business is growing, it's not a shock to see a lot of product groups in the same marketing agenda. Through internet and a good service, we see that professional players are a brand themselves, but they also use their influence to represent many other brand; the same goes with the everyday regular player. Allowing that regular player to be a participant of this engine is what truly amazes about WePlay! Esports.
Different cultures need different business approaches, but when you think about esports, everyone has at least one same hobby: playing games. From this point onwards, customers will have something in common to talk about. It is like breaking even the cultures wall to unify people with one single marketing action. The process of creating value is much easier when compared to traditional marketing and usual sports.
With all said and done, it is easy to understand why WePlay! Esports exist and why they have become an international brand. With their roots deeply focused in product quality and innovation, they are ready to dominate the market and push away competition (fun enough, by creating tournaments, which are also a way of competition!). Their brand has reached many countries, and with a solid project explained by their Level C executives, it has the goal of being the world's #1 brand in terms of esports. They already became an international brand and, as a market with a lot of growth potential and with globalization becoming faster and faster, it is truthfully difficult to imagine WePlay! Esports out of any online market in the world.
There will never be a company to replace (or eat the market share from) the currently most solidified brand regarding to esport: there is just market space enough for everyone. But clever, innovative ideas can take their place as what audiences want to see and experience, which means that in longer terms, just watching may not be enough anymore. Market demands can be very strict towards any brand new platform, therefore things like being able to engage both as audience and as a player are very spicy. Just imagine playing football with your friends, being represented by a brand and transmitted to any quarter in the globe, while people you know do the same. Everyone can watch, everyone can be reached.
And as far as marketing is concerned, being WePlay! Esports an international brand makes a huge deal for reliability and investments. From deep Ukraine, two entrepreneurs made a solid and resilient brand, without any demeanors towards competitors, becoming a global brand with plans to expand their services even further. That is how esports remove borders and limits, and their work is the proof that market still has much to grow. We were set to believe that the World Cup is the biggest sportive event in the world; well, as far the new generation is concerned, that would rather be a virtual gaming cup.
To summarize, esports are a complete and limitless entertainment market; its potential led many marketing teams to develop their brand strategy entirely on it; successful projects are worth billions of dollars; it is very accessible, since you can enter this market from anywhere through the internet, without having to physically be there; it does not know the same boundaries that traditional sports do, making those branding decisions fly even higher; globalization says it doesn't matter your origin, your size and your gender, you can be a participant of that market; and two hard-work dreamers from Ukraine made it possible to expand even further by creating a successful international company hat does exactly what I'm doing in this text: summarize all the pros in one service.
Brand management in the esports scene requires investment and hard work. There are too many markets, too many products, and while brands are being successfully digging into it, a powerful tool is much needed in order to have the effect you desire. Online marketing is not just sending a couple of e-mail anymore. Campaigns have to be recurrent, customer experience has to be great, the strategy has to be made in a way your business leaves no question marks. Creating a company in such terms is almost impossible without help. Sustaining your brand image and send it to different international markets can be hard as well. Fortunately, WePlay! Esports is driven towards brands and international markets, and it's promise of deliver your branding decisions across the globe is without borders. Your product will be offered in China even if it is from somewhere very far away, with very different cultures. That way you can break records and participate in the expansion of the fastest growing market, becoming a global brand and keeping in the same page with the biggest brand name you can think about. WePlay! Esports generating value and instructing you through these markets is the finest way to gather a consumer you would never even think of; a consumer that will look at your products amazed by how a brand can do such a good work. A consumer that will use your logo as a graffiti in shooting games.
Esports can showcase your brand image in very different ways, but with WePlay! Esports that's extended even further.
WePlay! Esports can help your brand to change perspectives, tune in to the fastest growth industry in the globe, lead your brand to international markets, make your products known anywhere, and help your marketing strategy to reach beyond its goals. The remaining question is: Are you prepared?