Aug. 25, 2021
Esports Marketing: What is it and why it's so important?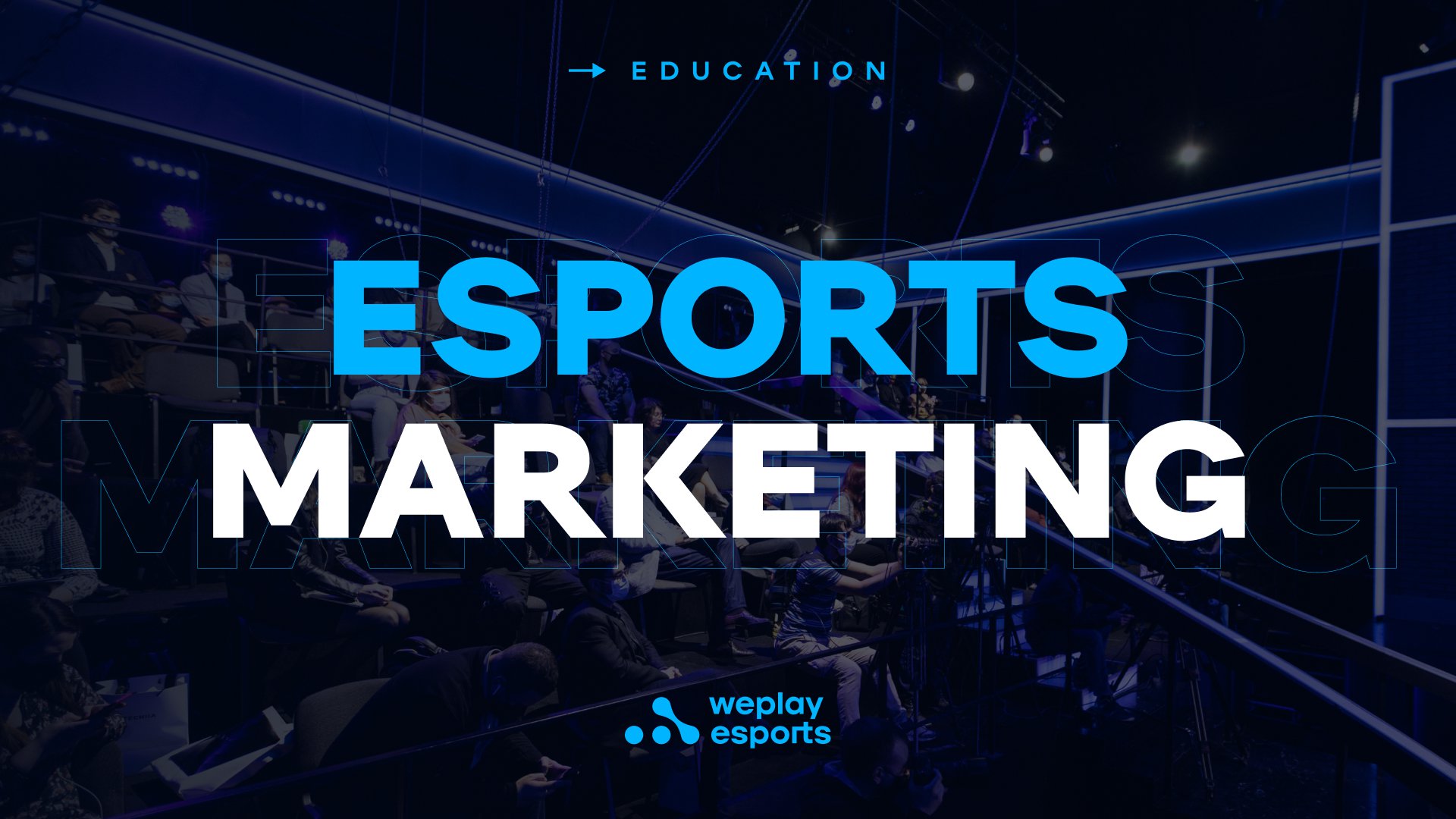 Everyone always talks about how exciting and impressive an esports organization is, but there's an entire team behind those pro players, too. The coaches, organizers, designers, etc., make esports fans love their favorite teams so much more. Just like traditional sports, things like marketing are vital to make esports teams as organized and well-loved as they are.
So, if that's the case, what's esports marketing all about?
What Is Esports Marketing?
Esports marketing is the best way for esports teams to get their group noticed and get money to help fund their tournaments, players, and coaches. While competition prize money is a big deal in and of itself, success also means better brand deals, which means better money, and it all becomes a positive feedback loop.
In particular, the basics of esports marketing, logo-making, and team design are essential, as is networking. Marketers are vital for providing professionalism and the connections that get their esports organization into the right tournaments and get them the best opportunities. Yes, competitive video gaming is mostly about who plays the best, but you have to get a seat at the table before you can prove your worth.
Top Partnered Brands
Since sponsorships and brand deals are so important, it is worth noting some of the top brands that partner with esports. Between famous, wealthy owners and well-known companies, esports marketing is swimming in important influences.
Companies
Esports partnerships and sponsors come from a variety of places. Some are logical, endemic partnerships, like Riot Games and Alienware, who work in the same gaming/electronics type industry. Others, though, come entirely from outside (non-endemic brands). One unique partnership is between Enthusiast Gaming and TikTok. Together, they draw gamers to TikTok by running massive ad campaigns through the platform, benefitting both organizations.
Other major sponsorship deals include Team Liquid partnering with Marvel, Mercedes Benz backing ESL and Riot Games, Mountain Dew becoming the ESL's official gamer fuel, and IBM supporting the Overwatch League.
Some other large sponsors/partners include Coca-Cola, BMW, Nike, IMAX, and Spotify.
Owners
Most sponsorships are contractual partnerships in which both parties have equal involvement. Some organizations or wealthy parties get involved and support esports in a very different way, though. For example, Comcast Spectator, the owners of the Philadelphia Flyers, a hockey team, also own the Philadelphia Fusion, an Overwatch League team. Similarly, the rapper Drake also supports the esports industry by being one of the owners behind the powerful esports organization 100 Thieves.
Esports Marketing Jobs
There are quite a few jobs in the esports marketing world that are very important for the industry. With a degree in a few specific areas, you can help build the org that helps make any decent esports team into a well-known, professional powerhouse.
Marketing
In general, marketing assistants, directors, and associates are vital to the scene. They are the people who make connections needed for brand deals, plan out strategies to make the organizations stronger, run focus groups, and generally figure out how to best attract their target audience and investors. These are the people that organize the promotional videos, events, meet-and-greets, etc., that your favorite esports team does. They also organize the brand deals and sponsorships that help get their team to global tournaments.
Graphic Designer
Graphic designers are vital to the marketing team. They spend their time making logos, designing jerseys and websites, and work to make their team look cohesive and professional. Without them, esports teams would struggle with becoming as recognizable and organized. With a degree in graphic design, you could help make sure your favorite esports teams look as good as they play.
Social Media Manager
In the current internet climate, social media presence is so significant. Once a team is at a certain level of importance, there must be somebody to keep a finger on the beat of the Internet to give the team the best image across the web. With so many challenging situations to navigate globally, they can make the team look great and endorse the team message rather than causing division or trouble.
Esports Marketing Strategy
Every esports marketing team's strategy can vary wildly depending on the team or the game.
Video game companies like Riot Games have really complex strategies, including different games, random promotional events, skin designs, convention appearances, heavy esports support, etc. For example, when "Valorant" was released, Riot Games sponsored the first professional tournament themselves to encourage people to practice enough to be considered pros. After that, they promoted "Valorant" across all their platforms and even the "League of Legends"' launch page to get fans interested in watching and playing, too.
Some of the most effective ways for teams, not companies, to market themselves is to sell jerseys, organize interviews, create publicity stunts like music videos or fan-focused streams, or even use influencer marketing (Twitch streamers, YouTubers, etc., like Ninja or Pokimane) to grow your esports audience.
At the root of it, marketing can be as innovative and creative as you can imagine. For example, in the non-esports video game world, KFC created an entire Colonel Sanders dating simulator, a comedic hit among gamers. Whether it's about video games or the esports market, or any other company worldwide, marketing is just about promoting your product to the best of your ability, and you can get as creative as possible from there.
As long as you appeal to your audience, of course.