Aug. 24, 2021
Esports Apps: how to give the crowd even more fun?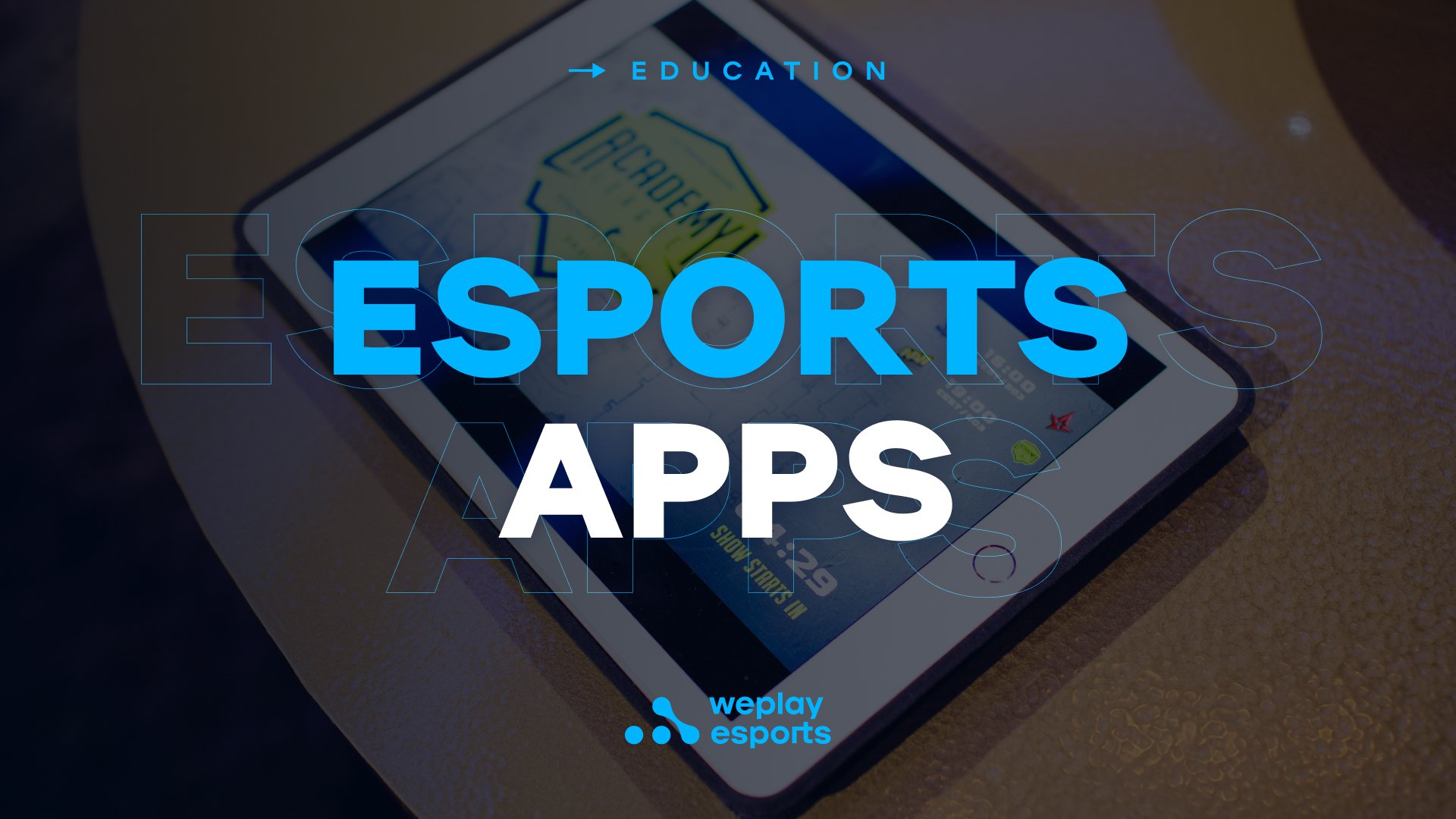 As esports has become more popular around the world, of course, the app industry would follow. There are so many valuable and fun esports and gaming tools out there. So, let's talk about the top esports apps and how they can be helpful to you.
What Are Esport Apps?
Apps made with esports in mind tend to focus on a handful of essential points of interest: esports streaming, esports betting, and esports data. They are ways for esports fans to connect to their community, watch their favorite games from anywhere, and support their favorite teams, mobile style.
Many top esports streaming sites and esports companies have their own apps. For example, WePlay Esports have their own app specializing in their own events and streams like WUFL, previous competition VODs, and their future event schedules.
5 Best Esports Apps
Twitch
The Twitch app is hands-down the most popular and used esports app out there. Considering Twitch is the top place that people go to for esports and video game streaming, of course, their app is no different. Never miss another tournament just because you aren't at home!
Strafe Esports
Strafe Esports is less known for streaming and more for its coverage of esports. This app records data of various competitive teams, gives tournament schedules and standings, and offers opportunities for esports betting. If you want to keep up with esports and place bets on solid stats in a simple way, Strafe is an excellent option.
eForce
Not to be mistaken with the similarly-named eForce Mobile for police safety, eForce is a great place for gamers to curate their feed to their favorite games and get highlights, VODs, and the latest news.
YouTube
While fans use YouTube for various channels and genres, gaming is still a big part of the platform. Fans can watch old games, some VODs, and extras from their favorite streamers here. This is one of the best ways to catch up on the biggest tournaments, even if you missed them live.
ESPN
As esports has grown, ESPN has become another place for fans to watch their favorite competitive video games. However, there has been a severe lull in ESPN's esports coverage since the shutdown of their esports department. You may be able to catch a few games there, but this is the kind of app you might have to put on hold for the moment. Inevitably, though, ESPN will probably have esports in a larger capacity again in the future.
5 Best Mobile Games
While the top esports apps are all about interacting with the sports world, there are also top video game apps that are just that: video games. While they may not have streaming or sports stats options, these mobile games are absolute game-changers for the mobile esports scene, helping make apps a real, viable part of the esports world.
PUBG Mobile
Despite the complexity of making an FPS into a mobile game, "PUBG Mobile" is one of the most popular mobile games out there. Since its release in 2018, the game has had over 1 billion downloads and grossed $4.3 billion in revenue by December 2020.
Pokemon GO
Much like "PUBG Mobile," "Pokemon GO" has had over 1 million downloads and earned an astounding $6 billion. The summer it was released, it was an explosive craze, and since then, the community stays dedicated to their PokeStops and going on adventures to find the newest pokemon. The game is still catching up to the current Pokemon roster, but they've added up to the Kalos region from Pokemon X and Y.
Subway Surfers
"Runner" games have always been popular, from early hits like "Temple Run" to this current top game, "Subway Surfers." While you, playing a young graffiti artist, are running from the cops, you grab coins, power-ups, etc., while dodging obstacles.
Despite having a pretty low-key name and not getting as much mainstream buzz as "Pokemon GO" or "PUBG Mobile," "Subway Surfers" has crossed the 2.7 billion download mark and was the most downloaded game from 2012 to 2019.
Clash of Clans
"Clash of Clans" is one of the most well-known mobile games, and it even has a handful of equally popular spin-offs. For example, "Clash: Royale" is a battle royale spin-off of the game that can be played competitively and has had impressive professional esports tournaments.
Fruit Ninja
One of the earliest hottest mobile games was "Fruit Ninja", a game where players use their fingers to slice through fruit and not blow up. The game's creators, Halfbrick, were early adopters of mobile apps and released their game on all platforms throughout 2010. Much like "Candy Crush", it's one of those classic mobile games that's been downloaded millions of times, and that everyone knows.
Mobile Esports Events
There's a growing intersection between mobile games and the esports scene. Already with "PUBG Mobile," mobile esports and playing phone games competitively is a real opportunity. "League of Legends" is jumping on the trend with their "Wild Rift" game.
Although many gamers see mobile gaming as some sort of a lesser version of esports, they are making their own waves in the tournament scene. For example, "Clash: Royale" had a momentous million-dollar competition this year, cementing the kind of power that mobile games can command. In the next few years, gamers will have to start taking mobile esports more seriously because they are only growing stronger.
Best Video Game Apps to Make Money on Your Phone
While many gamers use mobile apps for streaming or playing, there's a third main option for hardcore gamers: earning.
A handful of apps pay people to play games and do different small surveys and tasks. Some examples include Swagbucks, Mistplay, and MyPoints. The people who play these games can earn gift card money, money towards new games, or even, in cases like Givling, money towards tuition.