Aug. 23, 2021
Competitive Gaming: from a hobby to a profession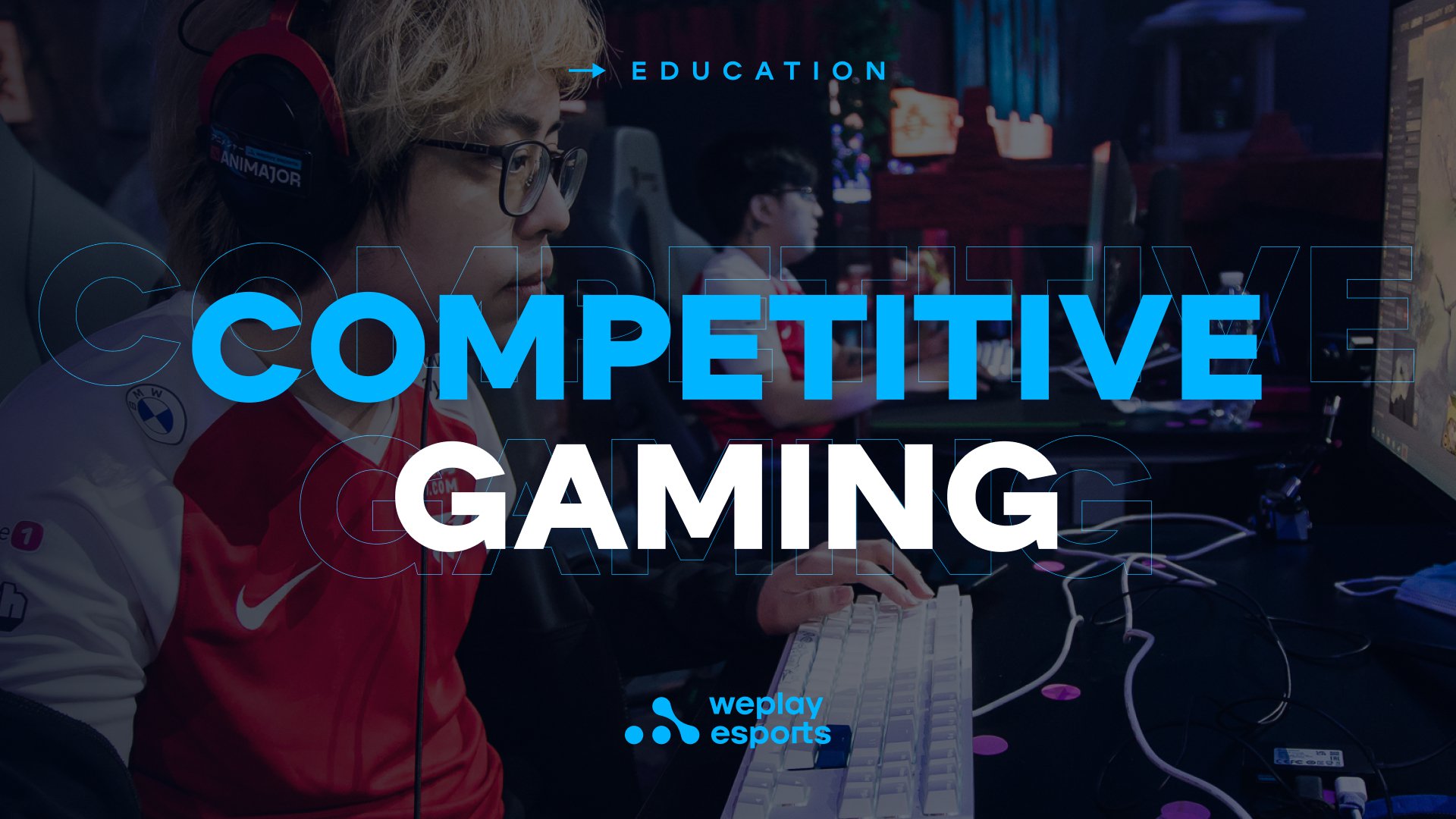 The esports scene has been explosive for the video game world, elevating them from a fun hobby to a multi-million dollar sports industry. Video gaming has constantly evolved, but competitive gaming is always at the forefront. Nowadays, esports is even challenging traditional sports for their entertainment supremacy. So, let's take a moment to talk about the world of pro gaming and the esports titles behind it.
What Is Competitive Gaming?
Competitive gaming is where people play video games in a tournament setting, often for prizes and titles. Top competitive video games include "League of Legends," "Dota 2," "Counter-Strike: Global Offensive," and similar high-energy, fast-paced virtual experiences.
Most of these games also include complex gaming mechanics that raise the skill ceiling and give the game a dynamic pool of fans and gamers from a wide variety of ability levels. That helps casual fans fall in love with the basics of the game, while still letting the pros become experts and masters of it.
History of Competitive Gaming
Competitive gaming began in a 1972 Stanford University lab playing "Spacewar!," where the prize was a year's subscription to the Rolling Stone magazine. At that point, nobody really took competitive video games seriously.
After that, the first esports event to break into the mainstream was a 1990 one from Nintendo. The Nintendo Championship was a nationwide experience in the U.S. that absolutely changed the face of competitive gaming and gave video games a more serious competitive edge.
30+ years later, it's clear that moment was paramount in building the esports scene fans see today.
Competitive Gaming Milestones
Over the years, competitive gaming has hit impressive records that have helped set the ground for esports' explosive growth and industry power. If you look at the stats, the 2018 MSI Invitational hit 60 million viewers, which is more than the most-watched baseball event. They've also set other dramatic milestones.
As far as esports events go, the top prize pool has been awarded at the 2021 Dota 2 The International, which offered its winners over $40 million.
Similarly, when talking about gaming organizations that dominate the scene, you have to talk about the monetary records of Team Liquid. Between all the pro teams they have in dozens of competitive games, Team Liquid has earned $36 million in prize money throughout 1958 tournaments.
As an industry overall, esports has a shining future. In 2020, esports made roughly $800 million in revenue, and that's only supposed to grow exponentially. By 2021, Newzoo's Global Esport Market Report expects the esports industry to earn over $1 billion.
Top Current Competitive Video Games
There are a few categories that top the competitive games charts, so let's talk about some of them.
MOBA
A MOBA is a multiplayer online battle arena where (generally) five-person teams fight each other for objectives on a map. The most popular games in this category are "Dota 2" and "League of Legends." "Dota 2" holds the record for the largest prize pool, and "LoL" set the record for the highest viewership. Together, they are a powerful MOBA force that leads the world of competitive gaming.
FPS/Battle Royale
Shooting a target (preferably other players) is a popular style of competitive gameplay, testing which person playing is really the best or most clever shot. As far as game-style goes, the FPS world splits into two sub-categories: point defense and battle royale. In the battle royale category, "PUBG" and "Fortnite" are genre-kings. When it comes to fighting for a point, though, "Call of Duty," "CS:GO," and "Valorant" are the games that fans adore.
Fighting Games
Many top competitive games are team games where the best players come together to fight an enemy group, but fighting games aren't quite like that. If there's a pro team, it's more likely that they all grouped together under one name to win, but the matches and rounds themselves are almost always 1v1 scenarios.
Some of the top fighting games include "Street Fighter," "Super Smash Bros.," "Tekken," and "Mortal Kombat."
Competitive Online Gaming and You
The most dedicated fans of esports who think they might want to compete should look into ways to get involved. If you don't know where to start, let's give you a hand.
How to Join a Competitive Gaming Team
If you want to join an esports team, the best place to start is looking online at sites like Seek-Team and Gyo Score. On these sites, you can look for a team at whatever skill level you possess. If you aren't finding the kind of team you want, though, you can always make a team of your own.
How to Make a Competitive Gaming Team
Anyone can make their own esports team and join in on local competitions (or more). If you want to make your own team, you have to find players, create a logo, and get involved with the esports community to find your way. However, if you have some decent players as friends, you could have a fun casual team. That, or you could practice up and build up a strong team with an effective marketing style and make a bigger team than you ever imagined.