Feb. 10, 2023
The phenomenon of Genshin Impact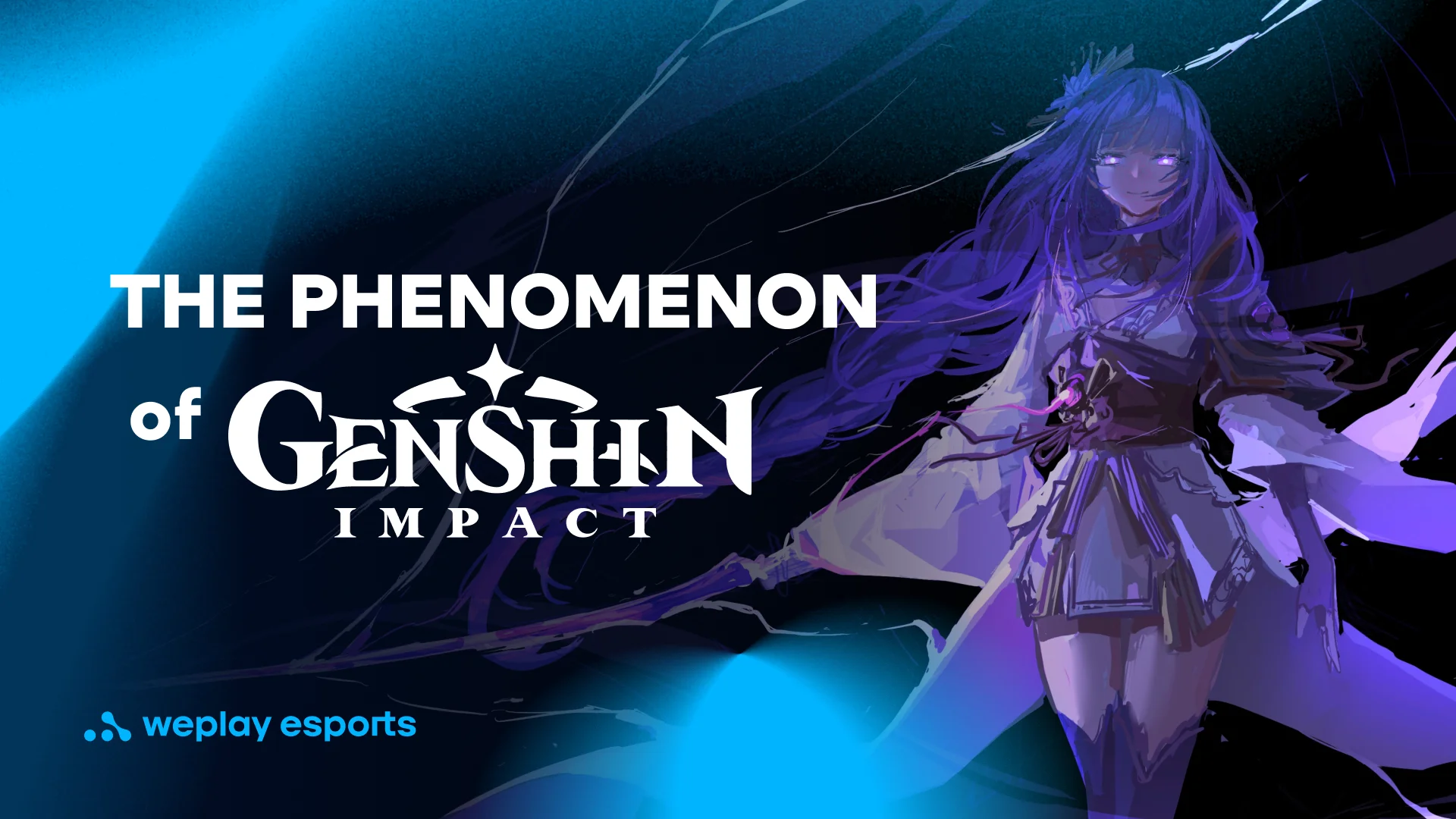 Genshin Impact has taken the gaming world by storm. The game has seen an unprecedented level of success, with millions of people playing it every day. But what is it that makes Genshin Impact so popular? In this blog post, we'll explore what sets Genshin Impact apart and why it has become so successful. Let's dive in.
What's Genshin Impact?
Genshin Impact is an open-world action role-playing game developed by MiHoYo. Launched in September 2020, the game quickly became one of the most popular downloads. In Genshin Impact, you explore the world of Teyvat, a fantastical land of magic, gods, and mystery. You start playing with one character, collect new ones, and upgrade them. Genshin Impact has over 50 characters, each with their own special skills and spells. One doesn't have to develop only one character throughout the game because the player can switch between characters in one click, even right in the middle of a battle.
Aesthetic appeal
Genshin Impact isn't the first game to feature anime, but it does so on a grand scale. Genshin's stunning visuals and immersive world are major factors in why it has become so popular. The level of detail and beauty of the game's environment captivates players and draws them into the world. Its cartoonish art style and beautiful landscapes are pleasing to the eyes, leaving viewers in awe of the developers' creative prowess. Aside from the visuals, Genshin Impact's storyline and adventure are also what keep players interested in the game. Through various quests and puzzles, gamers have to explore the world of Teyvat and interact with its inhabitants to further their progress.
Gameplay
The game boasts a huge open-world map with a variety of challenges and secrets to discover, making exploration and adventure a major part of the game. Genshin Impact is an incredibly popular gaming title due to its vast landscape and immersive gaming experience. A unique aspect of Genshin Impact that really sets it apart from other games is its mix of single-player and multi-player elements. Players can explore the game's vast open world alone or team up with friends to take on challenging fights. They also have the option to customize their character with different gear and weapons, allowing for even more personalization. Genshin Impact gives its players the thrill of an adventure game with the connectedness of an online game.
Marketing campaign
The marketing campaign has made sure that Genshin Impact gets noticed by the right audience and has helped the game reach the top of the charts. The game was released on all platforms. Even mobile gaming fans could enjoy the game. Thus, Genshin Impact's potential audience covered all gamers, regardless of the device they use to play.

Secondly, Genshin Impact used a free-to-play model. However, there is an in-game purchase system, the gacha system. It allows players to obtain new characters, weapons, and other items through random draws. Players spend a lot of money to get their characters that they want.

Finally, the publisher used social media to promote the game. From teasers to commercials, Genshin Impact has taken over Twitter, Facebook, and other platforms.

Since its release in September 2020, the game has completely taken over the gaming market and has grossed over $1 billion in its first six months, making it one of the most successful games ever made. In December 2022, the mobile app alone generated over $164 million dollars in in-app purchases. Genshin Impact has an average of 60 million monthly players. This figure is constantly growing, and there is no sign of decline.

Genshin Impact has already become a massive success since its release and is set to continue bringing in profits. With an innovative approach to storytelling, beautiful graphics, and engaging gameplay, Genshin Impact will remain a phenomenon in the gaming world. With more content on its way, Genshin Impact has established itself as a key player in modern video games, and it's obvious that this game will continue to be popular for many years to come.

Genshin Impact lends itself well to creating more content — from streams to story quizzes. For example, WePlay Esports recently produced a major Genshin Impact quiz show for the U.S. audience — One True Genshinologist. You can see the photos from the event here.