Aug. 15, 2023
Brand Identity in Event Production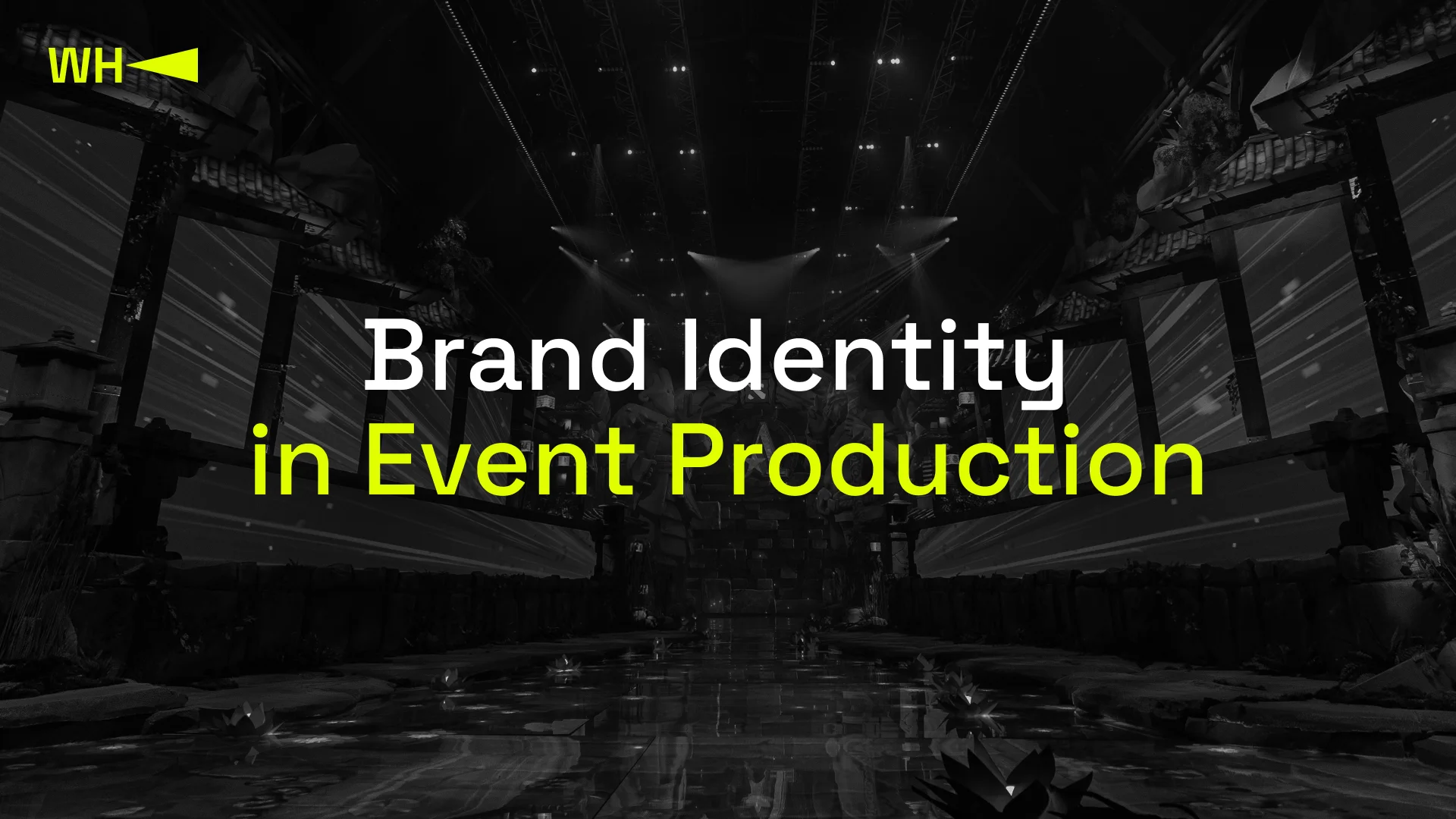 Let's play a game. What brand do you think of when you see three stripes? Does the motto "Just do it" ring a bell? Even if you have never owned a thing by Adidas or Nike, you still know what these symbols are about. Without even mentioning the name, consumers can distinguish one brand from another — this is the power of brand identity.
In a nutshell, brand identity is everything from design to logo that helps make a brand stand out in customers' minds. If you are far removed from marketing, let's get a closer look at another example — countries. Each country has its own flag, which is like a business card on the global stage. There are similar flags, but no two flags are exactly the same. Looking at a flag, you can easily guess the country behind it. It works the same way with brands.
Why does event production need an identity?
The truth is your event needs a unique identity for the same reasons why any company needs it:
To be different
Events are a powerful tool — they let a brand express itself, convey its ideas, and strengthen its bond with fans. However, there are a lot of events and content in general around at any given time. In order to reach everyone through this information noise, you need to stand out. A unique logo, colors, and even music can become the hallmark of a project and, as a result, be associated with you.
To reach the target audience
After analyzing your audience and understanding what they may like, you start preparing content that fits their needs. However, not only the filling but also the packaging must meet all of the show's goals. Naturally, the design of a business event and an entertainment show will be different since both the target audiences of these events and their purposes are worlds apart.
To fit your event into a comprehensive brand development strategy
If you intend to use events to the fullest, you need consistency. Instead of one event, think of a series with a common idea and message. For serial events, identity guarantees that no episode is out of the picture. Therefore, the design of serial events can be slightly modified in each installment but never overhauled.
How to build event identity?
Now, let's break down the complex term "identity" into the small elements that make it up.
Logo
Although events normally shouldn't use the same logo as the brand itself, you can still tie your brand to your event. It helps to create an event logo that includes both your brand insignia and unique event elements. Your brand already has its audience of fans, and by creating a design that combines brand elements, you once again emphasize who made this event and strengthen people's trust in it.
Color scheme
The entire design of your event should be based on the same colors. First, it creates a pleasing picture for the audience's eyes. Secondly, it starts a chain reaction in the brain that allows a viewer to recognize you quickly. Besides events, a common color scheme is normally used for promotional materials, social media posts, and so on. You can learn more about the design of the WePlay Academy League and the importance of the color scheme here.
Message
Oftentimes, the message is transformed into a slogan or a hashtag to convey the essence of the event to the audience or simply to gain their interest even before the events begin. For example, the slogan of WePlay AniMajor was "Becoming a legend," which referred to the general idea of the event. First, the participants fought for an invitation to The International, a Dota 2 main tournament with an unrealistically huge prize pool. So, they got to the stage to win and become legends in the eyes of the esports community. Secondly, WePlay AniMajor was a one-of-the-kind event that broke records and went down in history.
Logo, message, and colors are just a small fraction of the smorgasbord of elements you can use. Some are used often, such as typography, others are rare. Talking about the creative elements of brand identity, here's a great example: an anthem. Riot Games prepare anthems for each of their Worlds — moreover, they invite famous artists to create them.
Summing up, the identity is not just individual elements but the general idea that is conveyed through them. If you want to create an event that will resonate with the audience, then, in addition to high-quality content, you need to think about event appearance or find a content production company with experience in creating events from scratch.