Aug. 9, 2021
Video Game Conferences: what are the biggest conferences?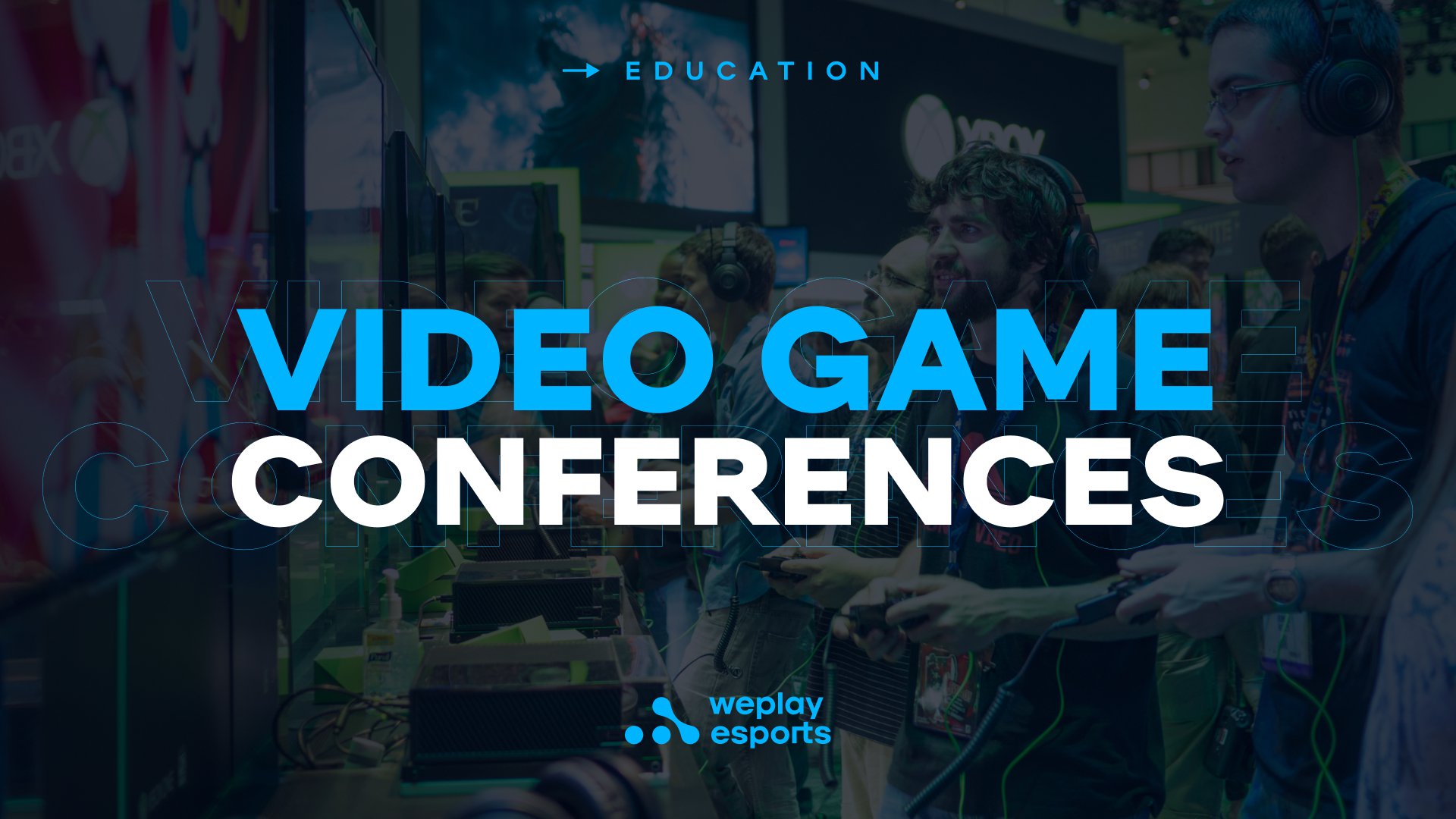 The wide, vast world of the video game industry is popular because the culture is deeply intertwined with its fans. Gaming publishers have made that connection even stronger by holding gaming conferences not just for professionals but also fans. As a result, video game conferences have become this massive spectacle of dazzling gamers with the latest shooter, story, or graphics.
Although world circumstances forced video game conferences to cancel the past year or so, they are still a highlight of the video gaming season. After all, who doesn't want to see the newest announcements and hottest trailers?
What is a Video Game Conference?
All video game conventions tend to fall on a spectrum. They are either a serious game developer conference or a fun, fan-focused event. That, or sometimes the event ends up somewhere in between the two. In those cases, professionals and consumers of video game content come together to enjoy upcoming games and the love of the field.
Conferences are a rare point of connection where professionals get to meet the people who love their games. Meanwhile, gamers get to learn so much more about how professionals make their favorite games and what their beloved publishers are in the process of creating.
Top Video Game Conferences
Everyone loves an excellent fan-focused event like Dream Con or PAX, and indie publishers particularly appreciate PAX's expansive floor opportunities. However, that doesn't make it the best, Triple-A-focused video game conference. No matter how each conference differs, though, they are some of the best places to get insane announcements about the games that will change the business.
E3
Organized by the Entertainment Software Association, E3 is one of the largest video game trade shows out there. So many Triple-A game publishers use E3 to show off their newest, hottest games. The event has been going on since 1995, but in 2017 E3 opened to the public, letting fans attend alongside professionals.
This year, 2021, E3 was a free, virtual event that ran from June 12th-15th. During that time, some of the most exciting game reveals included the Legend of Zelda: Breath of the Wild sequel, From Software's Elden Ring, Battlefield 2042, Halo Infinite, and Forza Horizon 5.
Blizzcon
Blizzard creates some of the most popular multiplayer games out there, from Hearthstone to Starcraft, Diablo to Overwatch, and of course, the famous World of Warcraft series. Every Blizzcon is a testament to how much fans love the things they create, with different cosplays and panels celebrating the newest and most beloved Blizzard video games.
Starting in 2005 with 4,000 people and then making it to 2018 with over 40,000 attendees, the event is ever-growing.
Though Blizzard is so famous, they sometimes struggle to appease both their large American and Asian markets, making Blizzcons a little controversial at times. For example, in trying to please the mobile gaming boom in Asia, they made Diablo: Immortal. But, unfortunately, they neglected how their other markets might react to mixed signals and disappointment and created a media hole for themselves for months/years.
Ubisoft Forward
As one of the biggest video game publishers out there, Ubisoft's gaming conference is a big deal whenever it comes around. It's an excellent place for the developer to show off their latest games, like Far Cry 6 or a new Rainbow Six Seige expansion. They'll also be showing off new Assassin's Creed, Watch Dogs, etc., games in the coming years.
GDC 2021
Before video games became the mega-industry they are now, game developers still had to congregate and share their ideas, games, and innovations. The Game Developers Conference started in 1988, but back then, game designer Chris Crawford hosted it in his living room with 27 attendees.
Forty-three years later, the event is for professionals at all stages of their career, from tutorials to round-tables, award shows to expos. The event covers different fields of expertise like developing, audio, production, business and management, visual arts, and more.
Console Events
While many of these top video game conferences are for specific video game companies or started as a place for developer professionalism, console-creators have exclusive expos, too. For example, Steam has its own game festival, as do Xbox, Playstation, and Nintendo.
Popular Conference Centers and Event Locations
There are video game conferences around the country that fans and professionals can enjoy, so if you want to see what events might be happening in your region, here are some of the top event locations to keep an eye on.
West
Between Washington and California, the western United States is an absolute tech hub. So it's no surprise that popular gaming events like to congregate in these places, where some top gaming offices are just around the corner.
The Seattle Trade Center
Anaheim Convention Center
Moscone Convention Center
Los Angeles Convention Center
San Diego Convention Center
Phoenix Convention Center
South
Despite the heat in the southern US, the states down there hold some unique gaming events, like Comicpalooza and DreamCon. Of course, many of these locations are in Texas itself, but that's not surprising, considering how big events in the lone star state can be.
Houston's Brown Convention Center
Valdosta's Rainwater Conference Center
Dallas' Hilton Frisco Hotel
Galveston's San Luis Resort
Pasadena's Municipal Fairgrounds
Atlanta Convention Center
East
Just like the West Coast is rife with events, so is the East Coast. With cities like New York and Baltimore and so many other cultural hubs, the video game conference scene out there is diverse. Check out PAX East, CT GamerCon, and others.
Charleston Conference Center
Erie Conference Center
Sturbridge conference center
Henrietta conference center
Reagan National Airport
Arlington convention center
Midwest
Even though the Midwest isn't exactly the hot spot for video game events, there are still a few little gems that gamers can find without having to head to either coast.
Norman Conference Center
Greater Columbus Convention Center
Sheraton Milwaukee Brookfield Hotel
Major Video Game Conferences in 2021
This year, despite health concerns, there have been quite a few important events shifted online and others that might be upcoming in-person events. Here are a few of this year's highlights:
February- BlizzConline, Playstation State of Play
March- GDC 2021 Showcase
June- Summer Game Fest, Ubisoft Forward, E3, Steam Next Fest
July- GDC 2021, EA Play, Annapurna Interactive Showcase
September- PAX West
December- PAX Unplugged
Indie vs. Triple A
When it comes to video game publishing, the world generally splits into Triple-A big-budget productions or indie creations. Some of these video game conferences are geared towards these expensive, established developers, but some still make indie developers opportunities.
Also, specific events are just for the indie games, like the Independent Games Festival, the Indie Game Expo, and many others.
Sometimes people don't take indie games seriously because of their homebrew, Kickstarter vibes, but these small studios and solo artists create wonders that take the gaming world by storm. For example, games like Undertale, Dead Cells, and Stardew Valley have been epic hits.