Oct. 1, 2021
Let's get back to the game at Esports BAR Cannes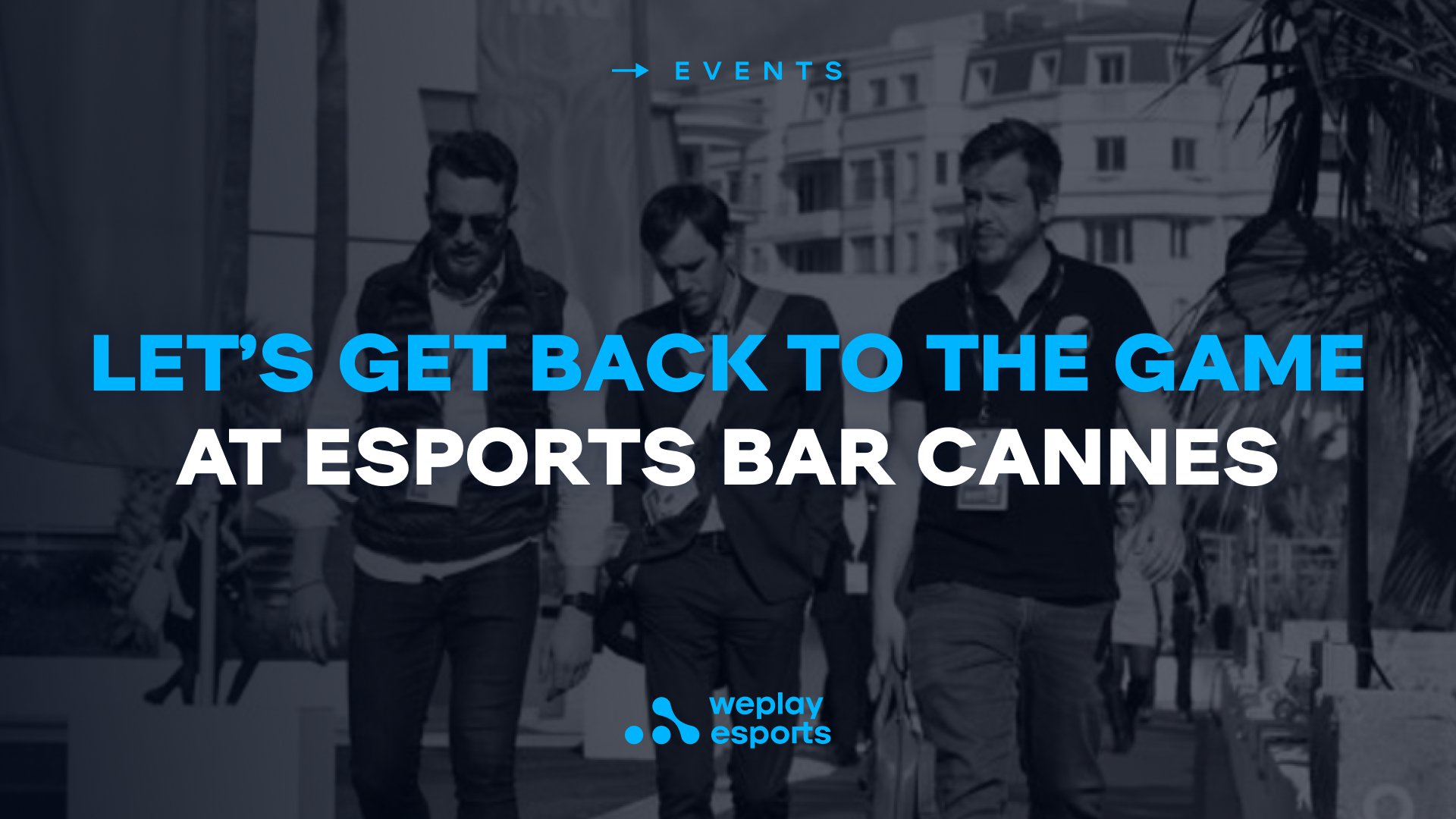 Are you ready to turn your ideas into business, and to connect with global industry leaders over 3 insightful, productive, fun days? Join us in person at Esports BAR Cannes this October.
To stay ahead of the game, you need to innovate, and innovation is best done through coming together as an industry, to connect, share and create – and this is what we'll be doing in Le Palais des Festivals at Esports BAR Cannes on 13-15 October.
Esports BAR Cannes is a global event for leaders in the esports industry. Now in its fifth edition, it provides you with the perfect platform to do business, accelerate long-term partnerships and expand globally – all over three insightful, productive and fun days on the French Riviera, with health & safety guidelines in place.
As a reflection of the rise in importance of esports as part of the entertainment industry, and as a special for this year, Esports BAR Cannes 2021 is being held alongside MIPCOM (11-14 October), the world's leading entertainment content market.
Not only is this year's edition about doing business like never before, especially after so many long months of lockdown; but it's also about gathering together the world's esports community to shape the future of one of the world's fast-growing industries.
Who's going to be at Esports BAR Cannes 2021
For this October, we're looking forward to welcoming over 500 delegates representing some 260 companies, including over 25 consumer brands, from around the world. The setting is the Palais des Festivals, made famous by the Cannes Film Festival and with beautiful sea views across the Mediterranean.
Consumer brands already signed up include AB InBev, BIC, Le Coq Sportif, Mastercard, Movistar, Pringles and more. The big names in esports are: WePlay Holding, BBL Esports, EA, Epulze, ESL, FACEIT, Fantasyexpo, Fnatic, Freaks 4U Gaming, Guild Esports, InFront X, Nielsen, Ninjas In Pyjamas, Riot Games, Starladder, Team Liquid, Tencent Games…. Tech & telecom companies: Epos, MediaPro, Tobii, Telstra, Ross Video. Investors: Trust Esport Ventures, Hiro Capital, MTG Group… Check more here.
Esports BAR Cannes trailer
The Esports BAR Conference Programme
At the heart of Esports BAR Cannes is the Conference Programme. This year, over 50 speakers share their knowledge, experience and business case studies with a focus on 5 key themes – Monetisation, Innovation, Investment, Audiences and Society.
This year's speakers include the likes of:
Claire Hungate, President & COO, Team Liquid
Pauline Azoulay, VP Media EMEA & Latam, Global Head of Esports, Ralph Lauren
Dr Lindsey Migliore, founder, GamerDoc (esports medicine consultancy)
Donald Brinkman, Principal Group Product Manager, Microsoft
Zeynep Gencaga, Senior Manager, Business Development and Partnerships, Europe & MENA, Riot Games
Wouter Sleijffers, CEO, Excel Esports
Also joining the stage, to look at the role of esports in the wider society, are:
Alvaro Alvarez, BBC filmmaker, whose programme Gaming and Me: Connections, Identity and Support was released earlier this year.
François Singer, partnerships manager of impact company 17 Sport, which seeks to accelerate the transformation of sport as a force for good.
How you can take part in Esports BAR Cannes
To join the arena, check our FORUM DELEGATE PASS – perfect for a deep-dive into esports, this pass offers full access to the conference & mentoring programmes, the Esports BAR networking app and the Warm-up Cocktail. All for €790.
Esports BAR 365
Looking to warm up before Esports BAR Cannes in October? Join us online all-year-round on the Esports BAR blog, as well as on our social media platforms.
To join the game face to face in October, register for Esports BAR Cannes. We look forward to welcoming you on the French Riviera!