Dec. 29, 2020
Dota 2 fans are watching OMEGA League in eight languages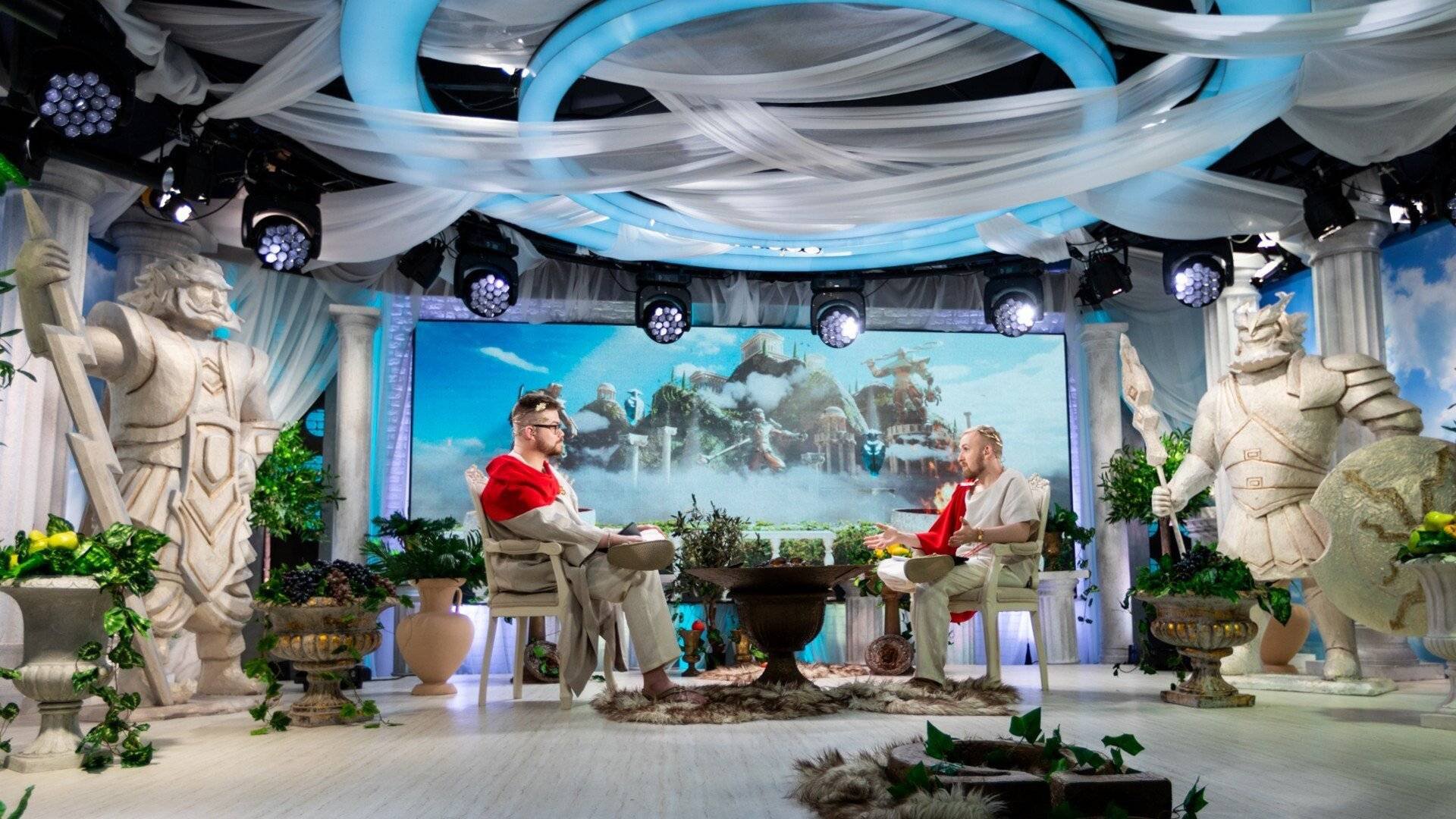 OMEGA League, an online Dota 2 tournament by WePlay Esports and Epic Esports Events, is broadcasted in eight languages.
OMEGA League is an ancient Greece-themed online tournament for Dota 2 fans that WePlay Esports is hosting together with Epic Esports Events. The competition kicked off on July 20 and will last until September 6. 
Fifty-six teams from three regions – Europe (including CIS), the Americas, and South East Asia – compete for victory in their regions and a prize pool of $650,000.
Languages of broadcast
OMEGA League became a truly global esport event as viewers can watch in eight languages and can cheer for their favorites during matches. WePlay Esports handles the English and Ukrainian broadcasts, while RuHub provides a team of Russian-speaking talents. 
The tournament is also broadcasted in Portuguese, Spanish, Chinese, Finnish, and Arabic. We've reached such a variety of languages thanks to partnering with studios that received media rights for sharing OMEGA League content among their audiences.
Partnership formats
Companies choose between two partnership formats. The first media rights format entails rebroadcasting an original show with partner's sponsor integrations. Those who opt for the second option adapt a show by WePlay Esports into a specific language. These partners get a source in-game sound and broadcast the event from their own studio, with talents and commentators.
With new broadcasting languages added, OMEGA League reaches new audiences. And one such audience represents the MENA (the Middle East and North Africa) region.
MENA: Expanding horizons
The Middle East and North Africa is a relatively young yet prospective region for the gaming industry. The interest in disciplines like Dota 2 and a studio approach to broadcast adaptations are growing in the region, pointed out by Business Development Manager at WePlay Esports Valentyn Shevchenko.
Media partnerships with local studios are beneficial for both sides: "Thanks to establishing relations with new studios and tournament operators, we can expand our broadcasting network, monetize our content, engage with as many viewers as possible in their native language, and, of course, contribute to the development of the esports industry in these regions," believes Valentyn Shevchenko.
Esports Executive at Empire Play Edward Kondrat, our media partner in the United Arab Emirates, says that broadcasting OMEGA League should be a turning point in their learning curve around Arabic Dota 2 viewership potential.
"Partnering up with organizers of the Dota 2 OMEGA League and securing Arabic broadcasting rights for it was an important step forward for Empire Play. As we are trying to remain the leading Arabic broadcasting studio in the MENA region, adding Dota 2 to the list of games we actively broadcast was an obvious move we had to make."
Edward notes that during the last couple of years, regional Dota 2 tournaments had one thing in common – extremely low viewership stats. Mediocre production quality, not very popular participating teams, ineffective communication campaigns, and other factors may have contributed to poor outcomes. "Our main goal currently is to see if there is a demand from the Arabic-speaking Dota 2 community for watching Dota 2 in Arabic at all," continues the Esports Executive.
Tier-1 teams competing in OMEGA League have Arab professional players (three of them representing Team Nigma and one in Team Secret). Also, Empire Play has secured local pro players for the analyst desk and experienced commentators with strong followership in the MENA region in a studio. Coupled with a solid tournament production, these steps may increase the chances that this broadcast would become successful for Empire Play.
The Dubai-based media partner is broadcasting the tournament Playoffs that began August 31 and will be taking place until September 5.