July 25, 2021
CS:GO Esports Teams: What are the most important organizations in Counter-Strike: Global Offensive?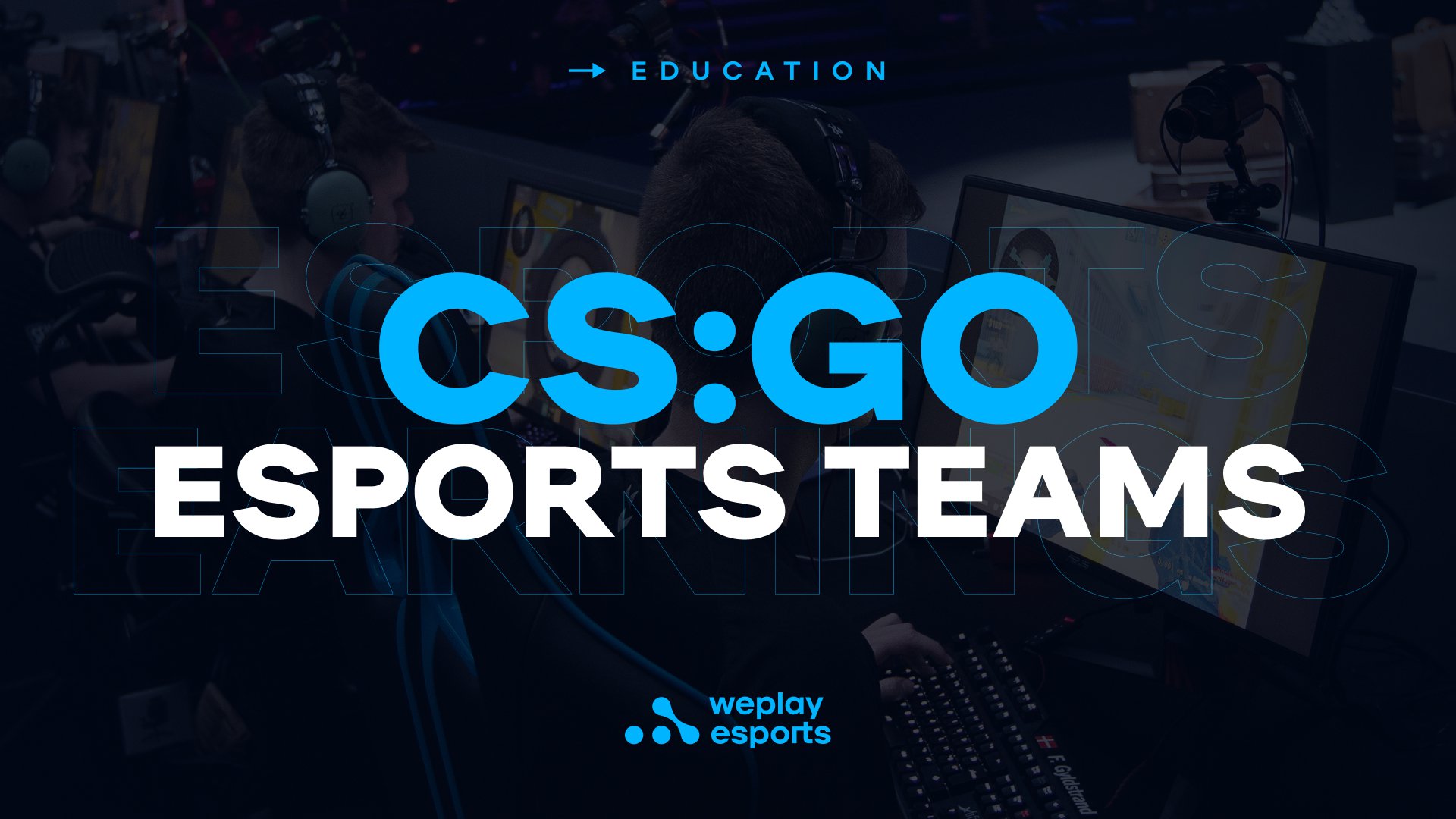 As one of the most popular video games in esports history, fans have so many questions about the Counter-Strike: Global Offensive scene. Lucky for you, here's a prepared run-down of all things CS:GO this season, from the top teams to the most important upcoming events.
Is CS:GO a Dead Game?
Over the past few years, there's been a general meme around the internet that CS:GO is a dead game. Between less buzz about the game and Valorant stealing quite a few high-profile players, the joke is that CS:GO is an old relic of the esports scene, not a real contender.
However, calling CS:GO "dead" isn't really accurate. Powerful players still fill the scene, there are hundreds of tournaments each year, and players can win millions of dollars at each event.
Just because CS:GO isn't the new, shiny video game of the season hardly means it's dead. It just sits in a comfortable place of consistency with loyal fans that still love it. Unless a true drop-off of attention and interest happens, CS:GO won't be out of the esports scene for a long time.
CS:GO Esports Team Earnings
As far as esports go, the top earners get millions of dollars. Last year's champions, Astralis, have earned over $5 million during some seasons. Last year, they earned that much regardless of the fact that they played fewer tournaments than other groups. They won enough that they didn't have to play as much to get top earnings.
In general, though, all the top teams do have to play around 100-200 matches a year to get the prize pools they want.
CS:GO Esports Team Rankings
There are some differing opinions across the net regarding esports rankings, but here is one world ranking from HLTV. It's based on CS:GO tournament data and winnings as of March 29th:
10) FURIA
9) Complexity
8) Spirit
7) BIG
6) Team Liquid
5) Team Vitality
4) Gambit
3) Virtus.pro
2) Astralis
1) Natus Vincere
With a solid year thus far, Natus Vincere (Na'Vi) is giving last year's champs, Astralis, a run for their money. Can they keep up the momentum?
Who is the Best CS:GO Team?
Even though Na'Vi has taken over the top spot in the rankings the past few weeks, Astralis still has to get the title for best team. They were the top dogs of CS:GO for the entirety of last year, and they spent so much of this year ahead.
The team has existed since 2016 but made their mark in 2020 with an explosive, powerful, almost non-contested season that quickly turned them into one of the top teams in the game. They are consistent and powerful and have achieved impressive tournament feats. (Not to mention, won a staggering amount of prize money).
Will they keep their top spot or fall to other excellent gamers in the league? Will Na'Vi's fantastic March turnout change the entire game?
Only time will tell.
CS:GO Esports Team Events
There are a handful of 2021 events that really showcase the best of the scene. So, if you're a CS:GO fan trying to keep up with the best games of 2021, you should definitely check these out:
BLAST Premier Spring Showdown 2021 (April 13th-18th)
FunSpark ULTI 2020 European Final (April 19th-26th)
DreamHack Masters Spring 2021 (April 29th- May 9th)
IEM Summer 2021 (June 3rd- 13th)
ESL One Cologne (July 6th- 18th)
ESL Pro League Season 14 (September 8th- October 10th)
IEM Fall 2021 (Oct. 14th- 24th)
PGL Major Stockholm 2021 (Oct. 23rd- Nov. 7th)
IEM Winter (Dec. 2nd-12th)
CS:GO Esports Teams to Follow
There are a lot of CS:GO teams out there that fans should follow. They tend to fall into a handful of categories: newbies with potential, veteran players trying to make their mark, and ex-champions trying to hold/regain their titles.
As mentioned before, Astralis really blew everyone out of the water last year. They are still great players, but can they beat everyone a second time in a row? Whether they can keep up that tempo or if they'll fall to a different fantastic team will be a sight to watch.
OG is a fresh, new team from 2019 that has skyrocketed to the top of the scene. All CS:GO fans should keep an eye on if their trajectory stays strong or if they settle in as a comfortable member of the top 20.
In the esports world overall, Cloud9 is a huge name. After all, they run one of the best NA LoL rosters on the scene. As far as CS:GO goes, their Colossus team is not ranked very high. However, with the Cloud9 analysts, coaches, and more supporting them, they have a lot of potential. The team Heroic is in a similar situation; they could be an incredible team, but fans will just have to wait and see if they can pull it together consistently.
Natus Vincere has always been a big deal in the scene, but they lacked a crown to boost their team to legendary status. Considering how they came out and showed off their skills in March, it just might be that year for them.
Team Vitality is a powerful team with one of the best players in the world (ZwoYo). They don't have the power to hold the top spot, but they could be an easy surprise contender as the year goes on. Especially considering the fact ZwoYo can pull off impressive 3v1s on a regular basis.
BIG didn't start strong when they debuted in 2017, but they've improved every year and are amongst the top teams. They pull out some breathtaking games, but they struggle with consistency. Maybe 2021 could be the year they smooth out the kinks and break the top 5 (or more).
Gambit, the previous 2017 champions, have been struggling to strike gold twice. While they've always floated near the top of leaderboards, they haven't got a first-place title since. Could they pull it together again?
Watch these potentially explosive teams or the on-the-rise powerhouses fight to win the most riveting games of 2021.
How Do You Join CS:GO Esports?
If you love the world of competitive CS:GO, you can always find ways to join in yourself. The obvious answer is to play the game and become a gamer, in the big leagues or just in fun, little local tournaments.
However, if you're looking for more big-scene involvement, there are teams online looking for players. Apply to those!
If playing the game yourself doesn't work out, though, there are always jobs in esports production, marketing, writing, etc. You can become involved with gaming and its competitive world without having to become a pro. And tournament events always need volunteers to help run things smoothly.
Most of all, though, the best way to contribute to CS:GO is to keep enjoying the game.