Dec. 18, 2020
Brand integration in esports: how to engage with the audience?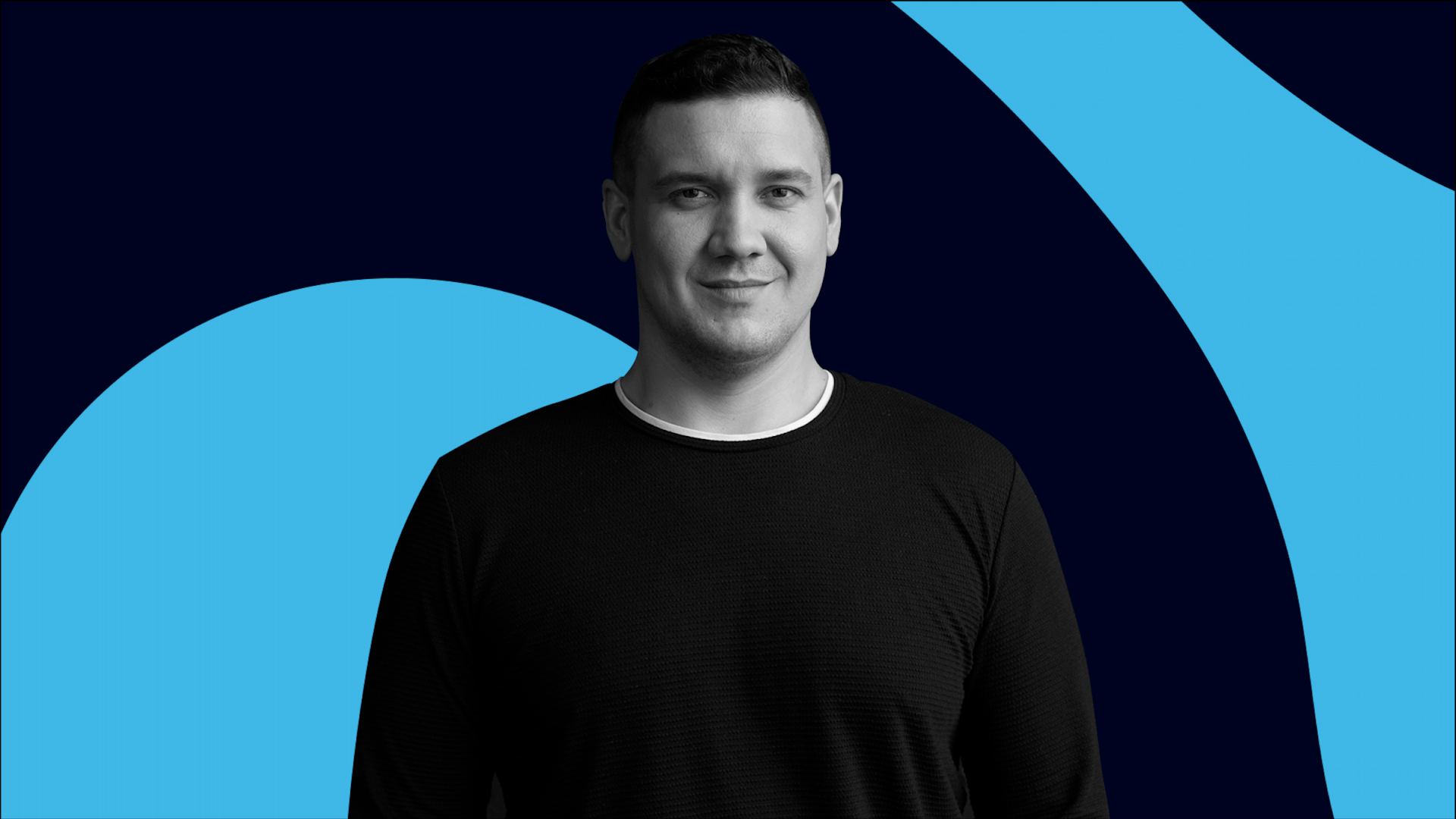 In an interview for Forbes Ukraine's second issue, General Manager at WePlay Esports Oleh Humeniuk tells about brand integrations in esports.
How branding has evolved in esports?
Marketing is an essential part of any company's activity. Currently, video games have the biggest industry in the world. How can those two consecutive sentences help us understand what the esports industry can do in terms of product placement, branding, and general marketing strategies?
Many games offer overwhelming events and massive game shows, etc. Think the Super Bowl, but happening much more frequently and with audiences spanning different demographics; effectively, the gaming industry has developed and is setting trends. Most brands can be directly integrated into the gaming experience and profit from it; the strategy of partnership with esports tournaments is the first and most obvious one that comes to mind, but there are many other ways of partnership available.
How does esports sponsorship differ from traditional sports?
Think like this: you can't make a touchdown be called the Coca-Cola touchdown, right? It just doesn't fit. You can name your tournament after a brand, of course, but that's about it. Well, in the esports industry, things are a little different. Riot Games and Red Bull have been very successful partners for years. In the game, one of the most important moments is when a team reaches an objective called "Baron", which gives the team a strong advantage. Red Bull has managed to appear in League of Legends more than in ads: when that objective is reached, the play is called "the Red Bull Baron Power Play", and not only in North America! It matches the brand's slogan while creating a different and unique marketing approach.
The esports community is very passionate about its games. Gaming has evolved from just a hobby to an actual way of living, meaning that amateur teams are created this very moment; millions of people watch Twitch (the biggest streaming platform) every day, especially when a big esports league like those League of Legends makes is underway, and while watching the game without blinking an eye, they are likely to remember about their favorite energy drink.
Marketers who were a bit skeptical at first now believe that branding can benefit non-endemic companies and brands. The audience base is wide; unlike traditional sports, where families usually watch games together, in esports, the youth rule and the industry has to follow their lead. The show must go on.
Brand integrations and the franchise system
Part of the esports ecosystem, the franchise system makes it harder for small brands to make super-teams. The idea is similar to NFL or NBA, where specific members have to follow predefined guidelines and thus can participate in esports leagues. You can have the same team playing the Overwatch League and the Rainbow Six Siege League, they'll probably share the same fan base and it goes beyond that, as most people like the game first and only then become a team supporter.
In the beginning, when esports was just entering pop culture, creating a team and integrating it with your company would create brand recognition and help you acquire a strong customer base. This is still true, but in a different form: sponsorship. Gamers love those who sponsor their favorite teams, but they won't cheer for someone named "Coca-Cola Gaming".
It's not that easy to create a strategy that suits everything and everyone, but Twitch and most other streaming platforms may help with that. Teams popular on those platforms usually managed to develop a strong marketing strategy; more than good players, the team has good leaders.
What do gamers expect from brands?
If you're already inside the entertainment business, you know that gamers usually have good purchasing power, and they want stuff from the pros to be accessible for their own gaming space. Therefore, one of the possible ways to integrate your brand so that the result resonates with those gamers (consumers) is to take account of their needs. That can go as far as creating insightful newsletters and giving away keyboards during events — there are really many different forms of partnership that are good for your brand, your product placement, and the gaming community.
The video game industry itself knows a lot of different approaches, and many of them are very effective. Esports usually takes gaming to a whole new level, expanding the borders even further. Brands that aren't exactly connected to the industry, however, can also have their spot. WePlay Esports helps connect brands with their target audience by doing many different things: creating tournaments, gaming arenas, streaming events, gaming content, and more.
While it may be difficult to understand what a company like WePlay Esports can create and how they can help, brands and marketers who look to the future are excited about the perspectives. "Gaming" is the catchword of the century, and it won't stop going strong: fan base will keep growing, potential consumers and partnership ideas will offer even more integration options and access, and leagues will be even more prominent. Entertainment has been taken to another level, and we're ready to take our partners and brands along.
In an interview for Forbes Ukraine's second issue, General Manager of WePlay Esports Oleh Humeniuk tells about brand integrations in esports
What do sports and esports have in common? And what is the difference between them?
Same as in traditional sports, players and teams are competing for the championship and cash prizes. Champions of major competitions often become idols for their fan base.
The main difference between these two disciplines is the physical effort championship participants put in. Instead of muscle power and flexibility, players improve their reaction time, strategic thinking, and other skills necessary for winning. Meanwhile, the psychological pressure that esports players experience isn't any lighter than the one regular athletes do.
In traditional sports, athletes must gather in one place, while esports players can compete both offline and being thousands of miles away from each other.
Is esports a business?
Yes, definitely. For video game developers, esports is a way of keeping their existing audiences engaged and reaching new ones. Independent tournament operators get revenue from selling broadcasting rights, tournament tickets, and brand integrations.
The esports industry's workforce is usually made up of highly skilled professionals. For example, the Chief Visionary Officer and General Producer of WePlay Esports Maksym Bilonogov has experience working in TV, while the business development department is home to a mix of experts in various fields: marketing, media rights, sponsorship integrations, etc.
Esports continues to gather momentum even under the pandemic-related restrictions. Most of the tournaments are actively hosted online, and brands use this opportunity to present themselves in a digital space.
What are the benefits of brand integrations in esports?
Esports allows to reach an audience who is indifferent to traditional marketing tools: billboards, TV commercials, and web banners. Youth who are actively watching or playing Dota 2 and Counter-Strike currently buys or will soon be able to afford gaming devices, modern smartphones, trendy outfits, and accessories. For many companies, brand integration into esports is an investment into their own future.
A creative approach to integration allows to introduce oneself in a memorable and native way: the audience will like it, and a brand will build loyalty among viewers of esports streams.
What brands partner with the esports industry?
Endemic brands with esports fans as their target audience are computer and peripherals manufacturers, such as Intel, Asus, Logitech, Razer, and others. Automobile manufacturers Audi and Mercedes-Benz are among the non-endemic brands.
WePlay Esports has already cooperated with brands like Moneyveo, PepsiCo, and McDonald's.
Please describe methods and technologies that brands can use to effectively integrate into esports.
Brand integration focuses on storytelling, creativity, and technology. The WePlay Esports studio uses augmented reality, which brings unique opportunities for collaboration with brands.
For example, during the WePlay! Bukovel Minor 2020 tournament, McDonald's offered viewers a promo code for a free order delivery across Ukraine. We created an SFM video with a courier from Dota 2 who delivers a McDonald's takeaway bag to game characters.
Stage scenery integrations, host mentions, or raffles can be additional brand activation options.
Tell us about the future of esports. Are the industry and audience still growing?
The global esports audience grows by 15% every year, according to closed data from independent esports analytics provider Newzoo. They are mostly young people, men aged 18 to 35 with middle or high income who are interested in social media, movies, cars, computer technology, and gadgets. We are talking about millennials, or the so-called digital natives.
Newzoo estimates that the global esports audience will reach 646 million people in 2021. Among them, 295 million will be watching games regularly and 351 million — from time to time.
The esports audience in Ukraine is 1.67 million people. In particular, 599,000 of them are regular viewers, and 1.08 million are those who watch tournaments occasionally.