May 18, 2023
Who are WePlay Studios?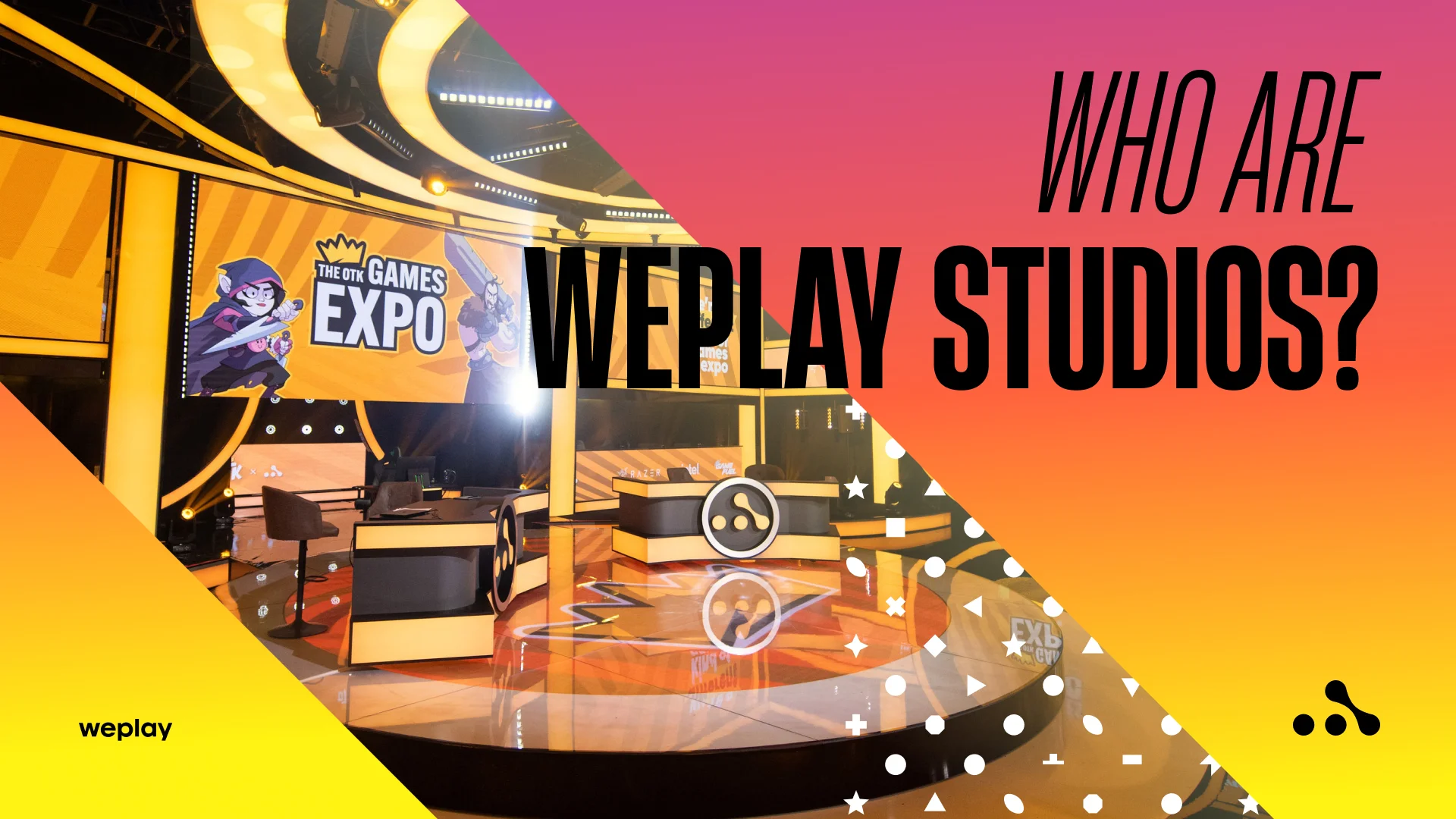 We have recently shaken our fans up a bit with the announcement that "WePlay Esports is becoming WePlay Studios." Besides the new design and brand identity, WePlay is set to undergo all-encompassing changes that will undoubtedly affect our fans as well. Does this mean WePlay will never hold another esports tournament? What is WePlay Studios going to work on? And what's next project to come? Let's get straight to the point to answer your rebranding-related doubts.
WePlay through the years
To better understand where we are now, it's worth revisiting where we came from. Here is a little historical summary from the WePlay team.

We invite you to venture briefly into the past, namely 2016. Few people remember it now, but at the time, we were called WePlay TV and held range LAN events in Kyiv. Even then, we were shooting for something bigger and knew that we would hold a major event in the heart of our country one day (spoiler: we did it in 2021). After the first ups and downs, we realized that just doing broadcasts and semi-pro competitions was not what we wanted, and certainly not something that would bring enough emotions to the fans.
In 2018, WePlay TV went through its first rebranding and became WePlay Esports, the today's well-known esports tournament host. At that time we were masters in everything: from arena design and construction, creation of gaming products to making broadcast solutions and graphics for events of different kind. Our team has grown, incorporating new specialists from different fields. All these people have worked hard to ensure that each event is unique and memorable for the audience. Drive a Cybertruck onto the stage? We did it. Shoot a miniseries about the basics of CS:GO? Great idea!

Enthusiasm and hard work paid off, and already in 2020 WePlay Esports got the opportunity to host a Dota Pro Circuit Minor. WePlay! Bukovel Minor 2020 gained a peak viewership of 233,124 and 5,484,237 hours watched, which earned it the title of the most-watched Minor in DPC history. The WePlay team set up a winter fairy tale concept in the heart of the Carpathian Mountains in Ukraine.
WePlay! Bukovel Minor 2020 Aftermovie. Credit: WePlay Holding
Shortly thereafter, the WePlay team hit another milestone and held WePlay AniMajor, which got 37,351,630 hours watched, setting a new record for DPC Majors. The show drew in fans with a unique theme — anime. Catering to the Dota 2 and anime audiences, WePlay managed to strike a balance. At the heart of the setup was a massive stage (45 meters long and over 11 meters high), adorned with dozens of LED screens and strobe lights that helped bring the anime theme to life.
By the way, this event was held at the WePlay Esports Arena Kyiv. At the same arena, WePlay held many events, for example, a unique CS:GO circuit for youth academies — the WePlay Academy League. The project has become a breeding ground for young prodigies aiming for the Tier-1 scene but needing more experience.
In 2022, the company launched another venue — the WePlay Esports Arena Los Angeles in California, the U.S. Having entered the new market, the WePlay team moved beyond esports to new areas of entertainment such as gaming and sports. These innovations became the impetus for global change and the transformation of WePlay Esports into WePlay Studios.
The goal of WePlay Studios
As we began to expand our vision and look beyond esports disciplines, we realized that entertainment was the one true driving force behind all the work we did. The concept of a game, be it esports or traditional sports, is to provide real fun, so our goal at WePlay Studios is to bring entertainment and joy through gaming content, shows and competitions. After all, we work as we play, which means we look for inspiration, see a problem as a challenge to be overcome, and above all, value emotion.

WePlay Studios is a content production company and we are committed to creating and delivering content that engages viewers. Sports, games, fighting disciplines, quizzes, and more things we already have in mind will hit the stage to find their audience and support the key goal — entertaining you.

We're not closing the door on our esports experience — we're just expanding our vision to new areas, so our esports fans can relax and be sure we are planning on staying with you for a very long time. Plus, besides tournaments, we are happy to provide our viewers with more colorful and inspiring game-driven content.
Our WePlay Esports Arena LA will be bringing you more shows soon, and a lot more coming after the victory of Ukraine at the WePlay Esports Arena Kyiv. So stay tuned so you don't miss anything!