Nov. 4, 2020
Forge of Masters WePlay! League Season 1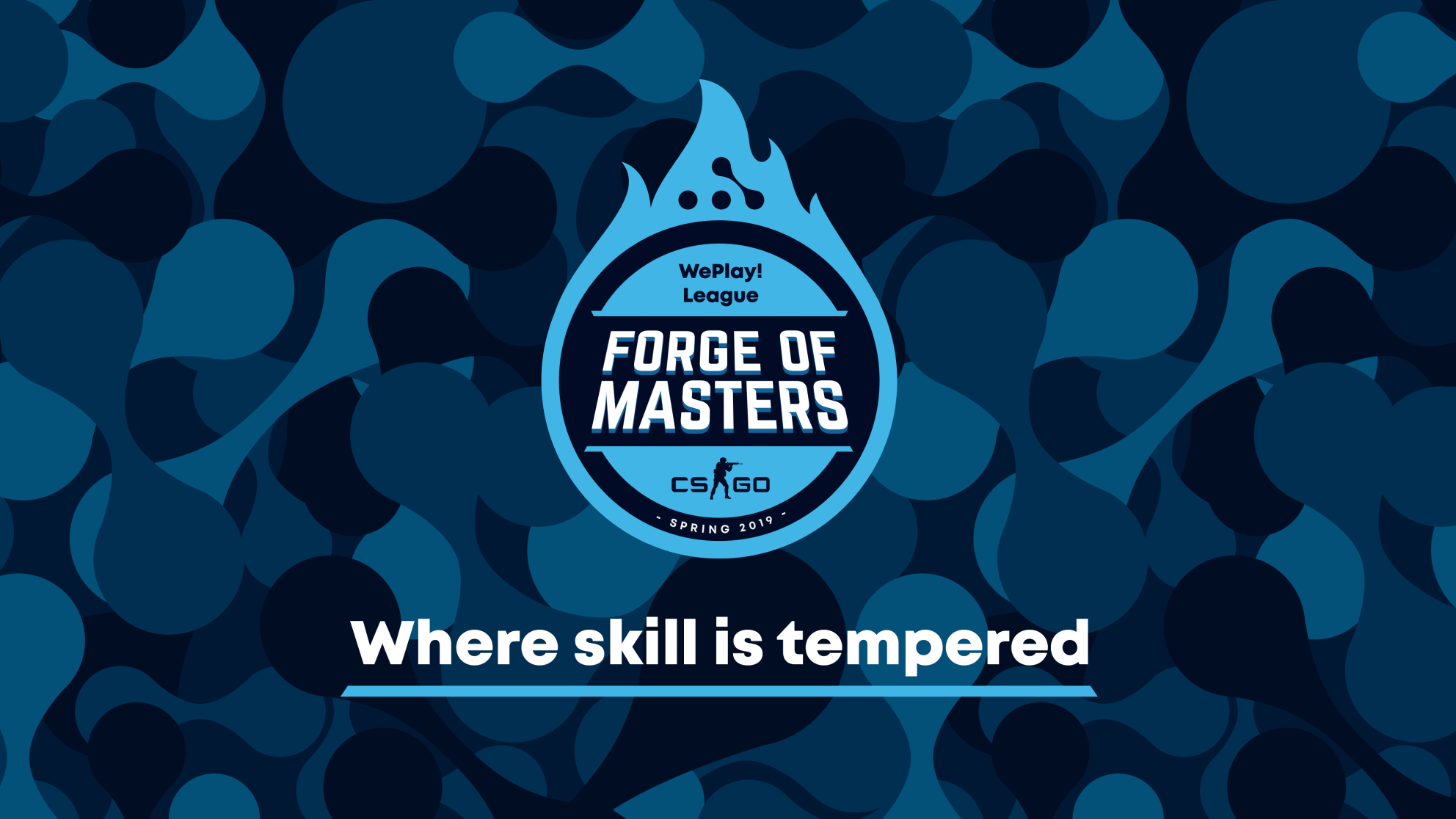 Counter-Strike: Global Offensive tournament with $36 000 prize pool.
The first season of Forge of Masters WePlay! League in Counter-Strike: Global Offensive with a prize pool of $36 000 featured 8 invited teams. During online-stage, the teams competed in a a round-robin bracket and gain a portion of the prize pool with every match win. The 4 best teams were invited to LAN finals held in Expo Center of Ukraine.
Coverage
Tournament broadcasts accumulated 1.8 million views across various streaming platforms. The number of unique Twitch viewers exceeded 820 000. More than 20 endemic media outlets featured Forge of Masters, such as HLTV, GameInside.ua, Cybersport.ru, Esports Insider, and others.
A Tier 1 LAN
Each WePlay! event has a specific theme around which the vibe and emotions of the show are built. The first season Forge of Masters WePlay! League used the scouting theme with casters dressed as scout leaders, workouts, stories by the fire, etc. Here is what Esports Insider had to say about the tournament broadcast:
— The viewing experience for a Forge of Masters event is like nothing you have ever seen before. Incredible sets, crazy outfits, yoga sessions before the action, and a commentary team dressed like 19th-century explorers – what more could you ask for?
As always, our creative team prepared plugs to keep the viewers' entertained between the matches.
The main goal of Forge of Masters WePlay! League
Most tournament operators today are focused on Tier 1 teams that already provide players with high salaries and ample opportunity to win big prizes. In the current state of the scene, a huge pool of talented players, who are just a step away from the professional scene, has very little opportunity to ever become successful. As a result, we get a closed loop, where the same pool of players gets to compete for big prizes over and over again.
Forge of Masters WePlay! League is aiming to shift everyone's attention towards the Tier 2 scene and nurture new talents. A stark example of the league's influence is the success of DreamEaters, who after the LAN in Kyiv has already attended 3 offline competitions in Europe.
In an interview to WePlay! DreamEaters CEO Anton "Nagval" Vinogradov pointed out how Forge of Masters experience helped the squad:
You play on stage in front of an audience. You must to know how to find inner peace in such moments. This [FoM participation] affected Minor, since we came there with experience, not as whipping boys.
Nagval mentioned another problem that up and coming competitors often face and with which Forge of Masters was a big help.:
It became much easier for us with the scrims after participating in Forge of Masters. Because before that, we were in the situation when the team played at a high level, but it was quite hard to get an invite to some good scrims.
We found ourselves in a situation where the team's skill is high enough, and we can only play scrims with teams either below our level or the same as us.
The league is only getting bigger
For the second season of Forge of Masters the WePlay! Esports team is adding a European division, increasing the prize pool and sets additional LAN slots. Learn more details about FoM Season 2 here.